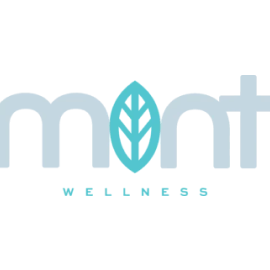 Mint Welness Shipping Terms:
Free Shipping on Orders $79+
HQ Location
Las Vegas, Nevada
Mint Welness Review
Mint Wellness is a pharmaceutical-grade brand of hemp-derived products. The brand was founded in 2019 and is located in Las Vegas, Nevada. The company's mission is to bring a variety of integral and meaningful phytocannabinoid-rich hemp goods to the market and create excellent consumer experiences by bridging the gap between health, lifestyle, and technology.
Mint Wellness brings to the table a wide selection of products, including CBD tinctures, gel caps, and gummies, as well as additional goods, such as bath bombs, hand sanitizers, lotions, gels, & balms, and face masks.
In the creation of its products, Mint Wellness uses hemp sources in the USA. The company relies on a chromatographic purification process in order to remove psychoactive Delta 9 THC compounds from the plant while preserving all the health benefits of other synergistic components. As a result, the company crafts unique, broad-spectrum hemp goods that contain 0.0% THC. And, in addition to a rich CBD profile, all company goods are full of dozens of terpenes and other beneficial molecules.
Mint Wellness is accredited by the Colorado Department of Public Health & Environment (CDPHE). Also, all products undergo testing in third-party labs. The reports can be found right on the brand's website
Mint Wellness distributes its products through its official website. The store is very convenient and offers a lot of bonuses, deals, and discounts. Another notable fact about this brand is that it ships products not only within the US but also internationally. Delivery times for international orders can range from 7 to 12 business days. Domestic orders are shipped within 24-48 hours after the order placement. In addition to that, there is a list of physical stores that present this brand, including MedMen, Deep Roots Harvest, Kana, ShowGrow, and others.