Send a Letter
Call
HQ Location
Beverly Hills, California
Management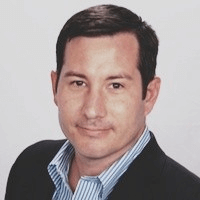 About Procana
Procana Laboratories was founded in 2013. Ever since, this brand has been on the forefront of manufacturing and research of cannabinoids. This one of the rare companies that delivers both CBD and CBG products, as well as full-spectrum hemp products.
Procana provides controlled dosage applications of medicinal products made of high-quality hemp. They manufacture every package in the USA and based on cGMP standards. All products are lab-tested to ensure high quality and consistency.
Why Choose Procana
CBG and CBD products offered. Unlike most brands that focus on CBD and THC products, Procana has spread wider in their selection of products. They put great focus on the benefits of Cannabigerol and deliver both CBD and CBG products to customers.
Big selection of products. Procana delivers different types of products to customers including: CBD for pets, tinctures, capsules and softgels, topical, gummies and fruit chews, CBD for sleep, cartridges, and vape pens. They also sell CBG and full spectrum tinctures, capsules, and softgels.
Third-party lab tested. Before they are sold to customers, Procana products are lab tested at the company and at third-party labs for quality and potency.
Sold across the United States. Because of their popularity, you can find Procana products in almost every state in the US. There's a full list of stores available on the website.
Procana Photos