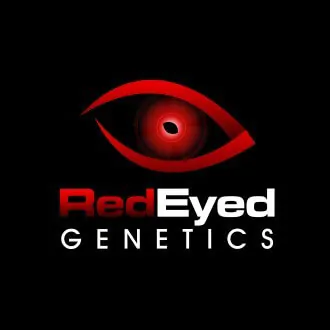 HQ Location
Seattle, Washington
About RedEyed
RedEyed Genetics is a renowned cannabis seed company that provides one of the most effective and purest cannabis seeds in the world. This company breeds a wide variety of cannabis strains which are about 32 in number.
RedEyed is backed up by a team of professionals in diverse fields of science. This company also provides marijuana seeds to growers. Its seeds are ideal for first-time and expert growers. Redeyed provides high-end seeds that can be grown both indoors and outdoors.
RedEyed Benefits
Wide variety of cannabis strains: RedEyed Genetics breeds a wide selection of cannabis strains which include Grapist F2, Bloodhound, Lake of Fire, Washington Apple, Hawkeye, Bundy OG, etc.
High potent strain: The cannabis strains produced by RedEyed have a good cannabinoid profile, which makes them highly potent for users.
Good privacy policy: RedEyed strictly complies with its privacy policy. This cannabis company doesn't share its customers' information with an outsider.
Nice flavor and taste: RedEyed cannabis strains have great flavor and taste. This is one of the reasons consumers have found it appealing to consume.
Heavy yield: These seeds yield heavily and they have a short flowering time. Once these seeds are planted, they begin to sprout within a few weeks.