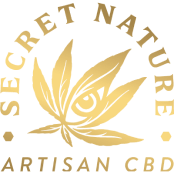 Secret Nature Artisan CBD Shipping Terms:
FAST, DISCREET, FREE SHIPPING ON ORDERS $75+! All items ship via USPS Priority Mail. Please allow 24-48 processing before orders ship.
Available In
USA,
Other Countries
HQ Location
Irvine, California
Management
Tyler William, Founder
About Secret Nature Artisan CBD
Secret Nature Artisan CBD is a CBD brand founded in 2017 and headquartered in Irvine, California. The founders of the company have been breeding and growing CBD-rich cannabis for more than 10 years, and now they offer their revolutionary products to the world. "Beyond the High" - this is the motto of the brand and its mission is to help people feel better every day.
The products offered by Secret Nature include CBD flowers, gummies, pre-rolls, oils, vapes, and Delta 8 THC goods, such as joints, vapes, and flowers. There are also quite many extras, including resins, capsules, and tabs. The brand keeps all its products high in CBD, yet low in THC containment, which means that consumers get all the benefits of cannabidiol with no negative side effects.
In the production process, the company uses hemp grown indoors with organic living soil. Also, the brand leverages proper drying and cold curing processes to ensure the high quality of the end product and the most flavorful smoking experience. All Secret Nature goods are also rigorously tested. You can discover all laboratory test results on the brand's website.
The brand's products can be purchased on its official website. The company guarantees quick and efficient shipping and doesn't take shipping fees for orders over $75. Shipping is possible across the US, as well as internationally to most countries that allow CBD products by law.