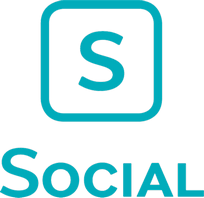 Social CBD Shipping Terms:
FREE SHIPPING ON ORDERS OVER $49! Orders are shipped USPS First Class Mail and are generally delivered 3-4 days after the shipment date.
HQ Location
Portland, Oregon
About Social CBD
Social CBD is an Oregon-based brand that offers daily hemp plant-based solutions for health and wellness. The brand's motto speaks for itself - "Stress Less, Naturally," - Social CBD finds its core mission in helping people reduce stress and improve well-being in a safe and natural way.
Social CBD offers a wide range of products, including drops, topicals, gummies, gel capsules, and body care items. Also, the brand offers exciting bundle options that let customers test more products while paying less.
For its products, Social CBD sources Oregon-grown hemp from farms that use 100% organic agricultural practices. All products are non-psychoactive and test at 0.0% for THC. For extraction purposes, the company uses the ethanol method (for isolate products) and the distillation method (for broad-spectrum goods). All processes are fully compliant with FDA's current good manufacturing practices (CGMPs).
All goods offered by Social CBD undergo testing by an independent third-party lab to confirm the best quality and zero THC. On the company's website, there is a dedicated Test Results page where you can find all certificates of analysis.
All products by this brand are available on the company's site. For new customers, there is a special 20% discount on the first order after the subscription. Shipping is made within the US and is free of charge for all orders over $49. The company's products can also be found in a number of physical stores, including CVSpharmacy, The Vitamin Shoppe, Publix, HyVee, and Wegmans.

Askgrowers Picks
1000mg CBD Isolate Drops Lavender
UsagefilterRelaxation, Gluten Free
Cbd1000 mg
Thc0%
FlavourLavender
Price $39.99
View on Official Website
2000 mg CBD Oil Peppermint Drops
UsagefilterEnergy Booster, Gluten Free
Cbd2000 mg
Thc0%
FlavourPeppermint
Price $71.99
View on Official Website
CBD Boost Gel Capsules
TypeCBD Isolate
UsagefilterEnergy Booster, Gluten Free
Cbd1000 mg
Thc0%
FlavourYerba Mate
Price $49.99
View on Official Website