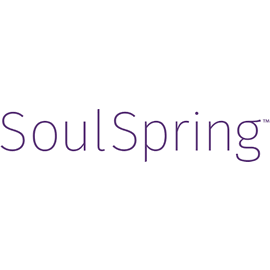 SoulSpring Shipping Terms:
Free Shipping on Orders $79+
HQ Location
Dallas, Texas
SoulSpring Review
SoulSpring is a CBD bath & body care trademark of Arcadia Wellness, LLC. The brand was registered in 2021 and is headquartered in Dallas, Texas. The primary mission of the brand is to deliver premium-level products that support health and well-being.
Among the products offered by SoulSpring, you can find all sorts of bath & body care goods. There are CBD-infused bath soaks, bombs, and bars. And, for the body, there is a wide range of creams, muscle rubs, lotions, probiotic deodorants, and lip balms.
The brand takes inspiration from nature's ancient remedies and crafts its products with care, striving to help consumers rejuvenate and renew their bodies, minds, and souls.
The brand's broad-spectrum CBD is made using naturally-grown hemp and combined with nourishing botanical elements, such as Hawaiian sea salt, Palo Santo wood, organic kukui oil, and more. All products are non-intoxicating, non-psychoactive, and tested for purity and quality in third-party labs. Customers can review all lab reports to know the specs of every item.
The company's products can be ordered online or purchased in over 10 physical retail locations, including Wegmans, Sprouts, Fresh Thyme, and other stores. For customers who prefer online shopping, shipping is available in the USA. The standard delivery is between 3 and 7 days, whereas expedited delivery will get the order to your door in just 2 days. The shipping fee is not charged on orders over $49.