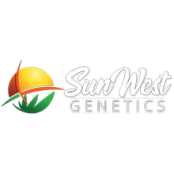 Sun West Genetics Shipping Terms:
Free shipping for orders over $200 High quality seeds Fast & Reliable support
Available In
USA,
Canada,
Other Countries
About Sunwest Genetics
Sunwest Genetics collects various marijuana strains that can be greatly improved for users. Sunwest Genetics was founded in 2015 and has been making life easier for growers for 7 years now. The main advantage of this seed bank lies in the strong support team that is available both via chat and phone. It's possible to order seeds over the phone easily.
You can visit Marijuana Seed Bank, and you won't regret it. The main website of the company is teeming with information about each strain. You will know all the features of growing and handling the plant. Virtually every strain description includes individual growing tips that will help improve yields or make the plant easier to handle. Besides, the company blog, which consistently provides quality content, will definitely help you in dealing with marijuana.
The Cannabis seed company is located in Canada and delivers its goods worldwide. In addition, they are trying to make discreet packaging for many countries. They can hide the product under the guise of a sex toy, wallet, cellphone case, tampon, beads, and automotive tools. All in order for the goods to pass through customs.