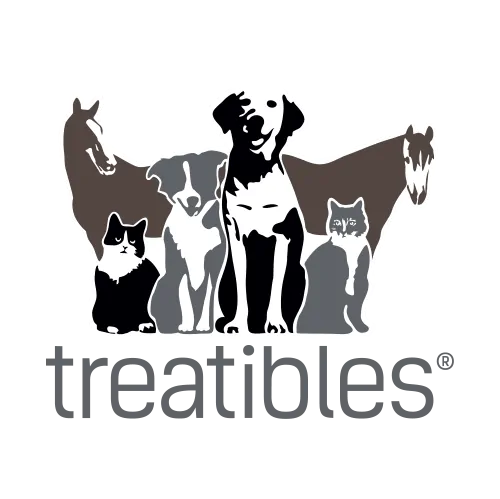 HQ Location
Nashville, Tennessee
Management
Julianna Carella, CEO & Founder
About Treatibles
Treatibles is a brand of high-quality products for pets that include CBD oil . Their products can be found in numerous veterinary practices throughout the US and are used to help treat a wide variety of health issues. The preconditions for this brand's emergence began in 2008 when the founder and CEO Julianna Carella established her previous brand Auntie Dolores. And when the clients started to ask about edible products for their pets, it was the birth of the brand named Treatibles. In 2013 the company started developping CBD products for pets. They source all CBD extracts from their hemp grown on an organic farm situated South Carolina. Treatibles use permaculture as the main growing practice, which is similar to the characteristics of natural ecosystems.
Treatibles use integrity, sustainability, and organic practices to provide happiness for the entire family by supporting and improving pets' health. The brand states to do the best to maintain quality, consistency, and transparency in its production.
Treatibles is the first company in the US that started to manufacture exactly products for pets thet contain CBD, including capsules, chews, oils, drops, and topical cream. On top of that, to improve the taste and the quality, the brand also adds a wide range of beneficial ingredients, such as Aloe Vera, Cinnamon, Blueberry, etc.
The company uses only organic practices to cultivate its hemp. It means a lack of chemicals, herbicides, and other harmful substances. The hemp CBD oil from Treatibles received a USDA Certified Organic Seal, which means that their products are 100% organic. In 2019 they also gained the NASC (National Animal Supplement Council) seal and became a member of this organization.
Products from Treatibles don't contain any heavy metals, pesticides, or bio-contaminants. With that, they claim that their goods are non-toxic and non-psychoactive. Each unit is lab-tested using the stock-keeping unit (SKU). The results are posted right on their website.
Moreover, it's necessary to mention that Treatibles developed a program for rescues and shelters across the USA. The program cooperates with many rescue centers and shelters for animals, giving them a good discount for their production.