About Wildwood Flower Farm
Wildwood Flower Farm is a company founded and led by farmers who ''grow an atypical crop''. This farm is located in Okanogan County, 4 hours and 20 minutes from Seattle. On the farm, the company cultivates cannabis to produce premium weed. They use natural sunlight and nutrients to keep the quality of the plant, as well as deliver potent and effective weed.
With several strains of great quality to offer, Wildwood Farm offers a variety of experiences and uses. They use a variety of sustainable techniques to grow the plants.
Why Choose Wildwood Flower Farm
Sustainable cultivation practices. In order to reduce their carbon footprint and retain the potency and terpene amount in the strains, Wildwood Farm uses sustainable cultivation processes.
Rigorous water management. To contribute to their sustainable growth techniques, the company has very rigorous water management. They also harness the warmth of the sun.
Greenhouse-grown cannabis. In order to harness the natural powers and reduce energy spending, the company grows the plants in greenhouses. This also allows them to control the environment and create ideal growing conditions for the plants.
THC and CBD strains. In the catalog of products, customers can choose between Sativa and Indica strains, hybrids, as well as strains with varied THC and CBD levels.
---
Featured in: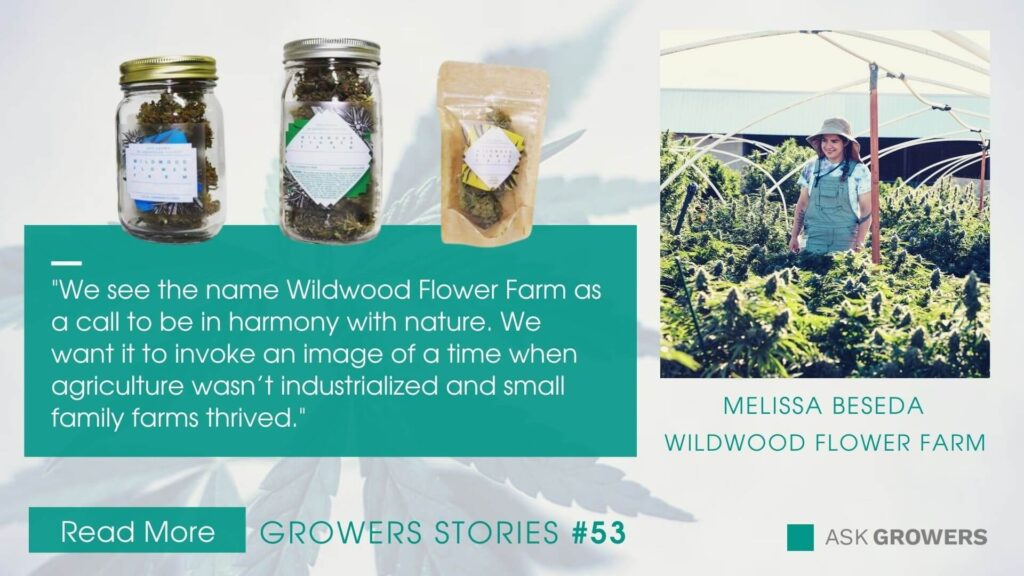 Read more
Back on top