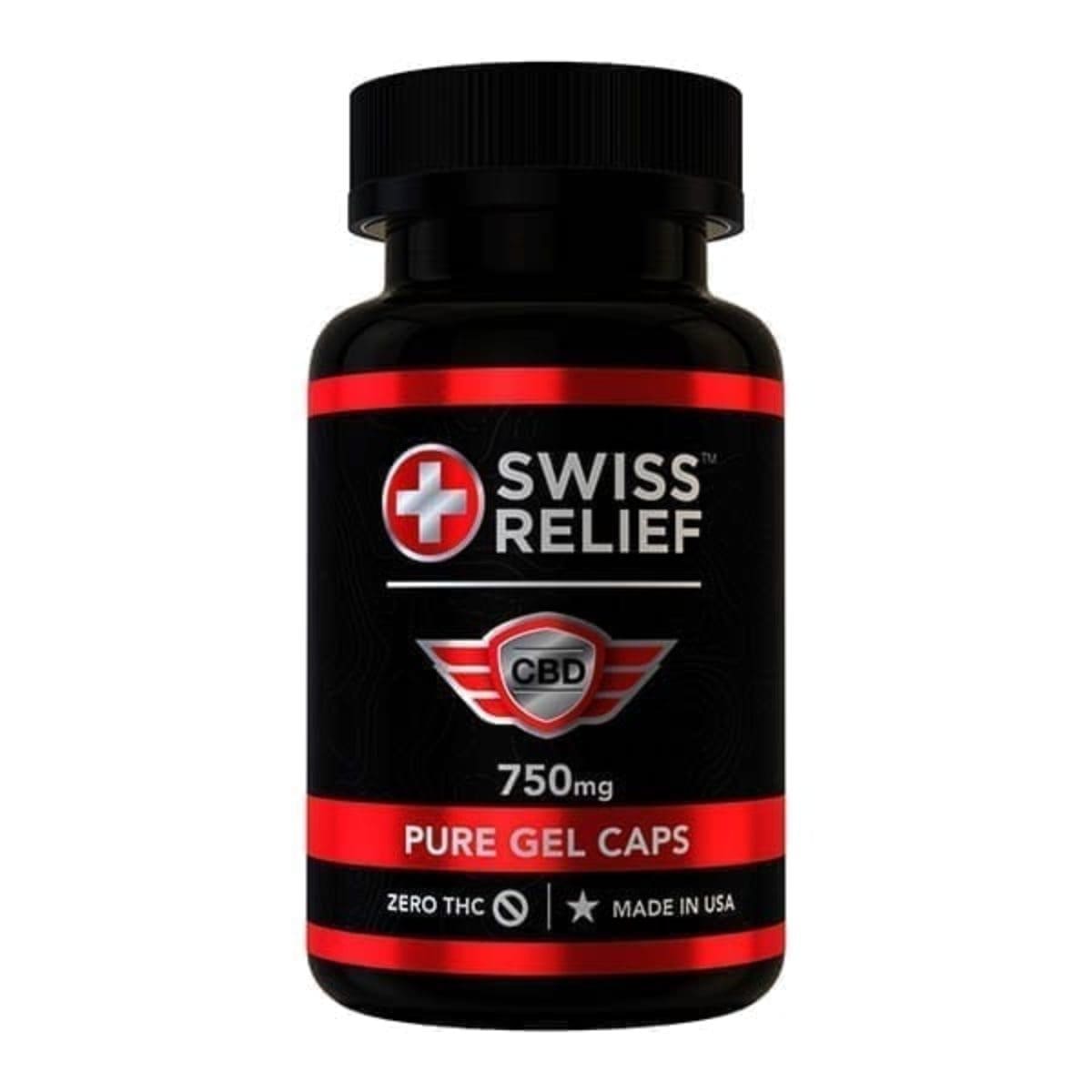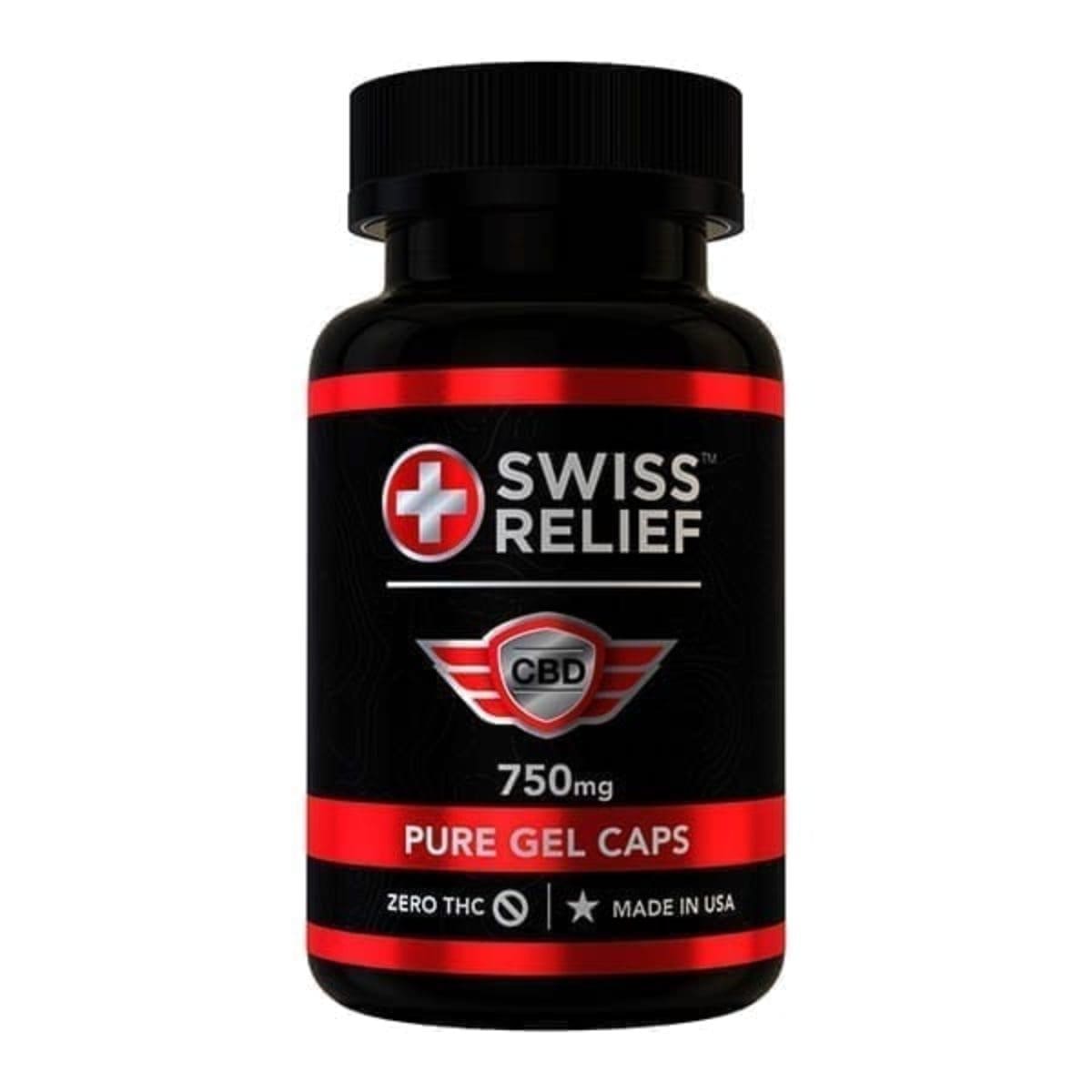 25mg CBD Gel Caps
by

Swiss Relief
$39
Buy Now
On Official Website
Swiss Relief Swiss Relief:
Free shipping on all orders over $99
Category: CBD Capsules
Subcategory: CBD SoftGel
CBD: 750mg - 1500mg
THC: 0%
Quantity: 30 - 60 Gel Caps
Servings: 30 - 60
Swiss Relief 25mg CBD Gel Caps are some of the best pure CBD isolate caps suspended in organic MCT oil. The THC-free caps from Swiss Relief come in a pack of 30 or 60 gel caps, enough for 30 to 60 servings. These vegan caps are every traveler's best companion because they're easy to take. You can enjoy them in the morning or at night whenever you need fast, easy relief. It's recommended you incorporate them into your morning routine for long-term benefits. This routine boosts your mental focus, calms your mind, eases daily stressors, and enhances your memory.