Zatural Broad Spectrum CBD Softgels Nano CBD Oil 750 mg
$44.99
On Official Website
Zatural Shipping Terms:
Free Shipping on all orders over $5 in the U.S.
Category: CBD Capsules
Subcategory: CBD SoftGel
Brand: Zatural
CBD: 750 mg
THC: 0%
Flavour: Natural
Quantity: 30 capsules
Servings: 25 mg per capsule
Zatural Broad Spectrum CBD Softgels Nano CBD Oil 750 mg Review
The Broad Spectrum CBD Softgels from Zatural are a great addition to your therapeutic regime. They contain 25mg of CBD to cover your daily CBD needs and help you manage pain, anxiety, and stress. The product features broad-spectrum CBD oil with zero THC, effectively manages stress, and improves sleep quality. Users taking Broad Spectrum CBD Softgels report better emotional balance, calmness, and improved focus. Besides, the broad-spectrum hemp extract is known for its anti-inflammatory effects. The CO2 extraction method and nanotechnology of CBD fusion with MCT oil ensure the ingredients' purity, top-tier quality, and bioavailability. The recommended dose is up to 3 softgels daily, taken at the time you choose.
About Zatural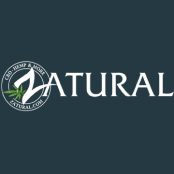 Zatural is a natural oils company founded in 2018 by Maryann Stranger, a naturopathic doctor and a certified digestive health specialist. The brand is based in Eden, Idaho.. The company boasts an excellent reputation in the industry, which is supported by numerous awards, including the 2013 Nutra Award, the 2014 Golden Apple Award, the 2018 Supply-Side Award, the 2021 Best Broad Spectrum CBD, and others.
Discover More CBD Products by Category