Zatural CBG Capsules With Nano CBD
$74.99
On Official Website
Zatural Shipping Terms:
Free Shipping on all orders over $5 in the U.S.
Category: CBD Capsules
Brand: Zatural
CBD: 300 mg
CBG: 900 mg
THC: 0%
Flavour: Natural
Quantity: 60 capsules
Servings: 20 mg per capsule
Zatural CBG Capsules With Nano CBD Review
CBG, or cannabigerol in full, is one of the key cannabinoids in the content of hemp that helps patients battle inflammation, headaches, anxiety, and stress. Thus, by using the CBG capsules with Nano CBD by Zatural, you get a strong remedy for all these conditions. The product was precisely formulated and third-party lab-tested to ensure the consistency of CBD and CBG dosing in every capsule. You get 20mg of CBD and 5mg of CBG per capsule, ensuring a serene, stress-free, uplifted mood and persistent emotional balance for most of the day. The recommended dose is 1-2 capsules daily; you can take the CBG capsules upon noticing physical discomfort and get quick relief.
About Zatural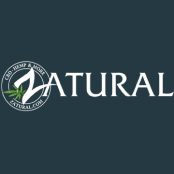 Zatural is a natural oils company founded in 2018 by Maryann Stranger, a naturopathic doctor and a certified digestive health specialist. The brand is based in Eden, Idaho.. The company boasts an excellent reputation in the industry, which is supported by numerous awards, including the 2013 Nutra Award, the 2014 Golden Apple Award, the 2018 Supply-Side Award, the 2021 Best Broad Spectrum CBD, and others.
Discover More CBD Products by Category