Active CBD CBG Isolate Oil 1000mg
Category: CBD Oils
Brand: Active CBD Oil
CBG: 1000 mg
THC: 0%
Flavour: Natural
Quantity: 1 g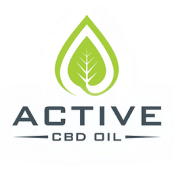 Active CBD Oil
Official Brand Website
Secure shopping
Review of Active CBD CBG Oil Isolate 1000mg
Active CBD has a new treat for its customers – a unique product with incredible health benefits. Try out the new CBG isolate geared with 1,000 mg of pure CBG cannabinoid. This CNG-enriched product is packed with potent anti-inflammatory and painkilling properties. CBG is also known as a powerful remedy against nausea. Active CBD tests all hemp used in its products at third-party labs to ensure safe use and transparency. Thus, using this THC-free CBG isolate gives you a powerful formula for health improvement and well-being.
About Active CBD Oil
Active CBD Oil ReviewActive CBD Oil is a subsidiary brand introduced by Discover CBD in 2015. The brand originates from Colorado Springs.. It was founded by a medical doctor, an expert marijuana and hemp horticulturist, and a business professional.
CBD Oils by Subcategories