Green Garden Gold Ketonesand for Weight Loss and Control CBD Oil 450mg
Category: CBD Oils
Brand: Green Garden Gold
CBD: 450 mg
THC: 0%
Flavour: Chocolate, Vanilla
Quantity: 429 g
Servings: 30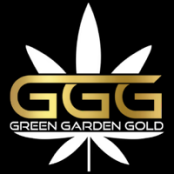 Green Garden Gold
Official Brand Website
Secure shopping
Green Garden Gold CBD Ketonesand for Weight Loss and Control 450mg Review
CBD is well-known for its weight control properties, which you can enjoy with a potent, innovative product by Green Garden Gold. The CBD Ketones contain 450 mg CBD and a strong ketone formula to help athletes keep to a diet and exercise regimen without a challenge. Use one scoop of CBD Ketones with a glass of water or any food of your choice to get the necessary amount of healthy nutrients and 15mg of CBD in one go. This offering is vegan, gluten-free, and keto-friendly. It's also THC-free, ensuring you won't experience any negative symptoms or side effects.
About Green Garden Gold
Green Garden Gold is a CBD producer located in Carrollton, Texas. The brand was founded in 2013 with a single goal in mind - to foster health and well-being for people today and in the future with the help of top-quality CBD products that deliver numerous benefits.. Currently, the products offered by Green Garden Gold include CBD capsules, oils, edibles, topicals, and products for pets.
CBD Oils by Subcategories