iHemp CBD Oil 16.63%, 1mg Review
Use potent CBD oil and get the relief and wellness you deserve. iHempCBD produces pure hemp tinctures providing fast relief for pain and discomfort. The product undergoes advanced testing to ensure its quality before market release. The key ingredient is CBD extracted from organic hemp grown in the USA. Its THC-free formula doesn't have additives, fillers, or solvents, and the 1mg tincture contains 16.63% of CBD. So, ensure you consume the recommended dose, depending on your needs. Maintain your health and wellness with premium quality CBD oil.
About iHemp CBD Brand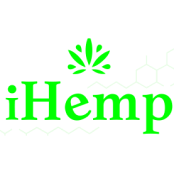 Hemp Fiume d. o.. o.