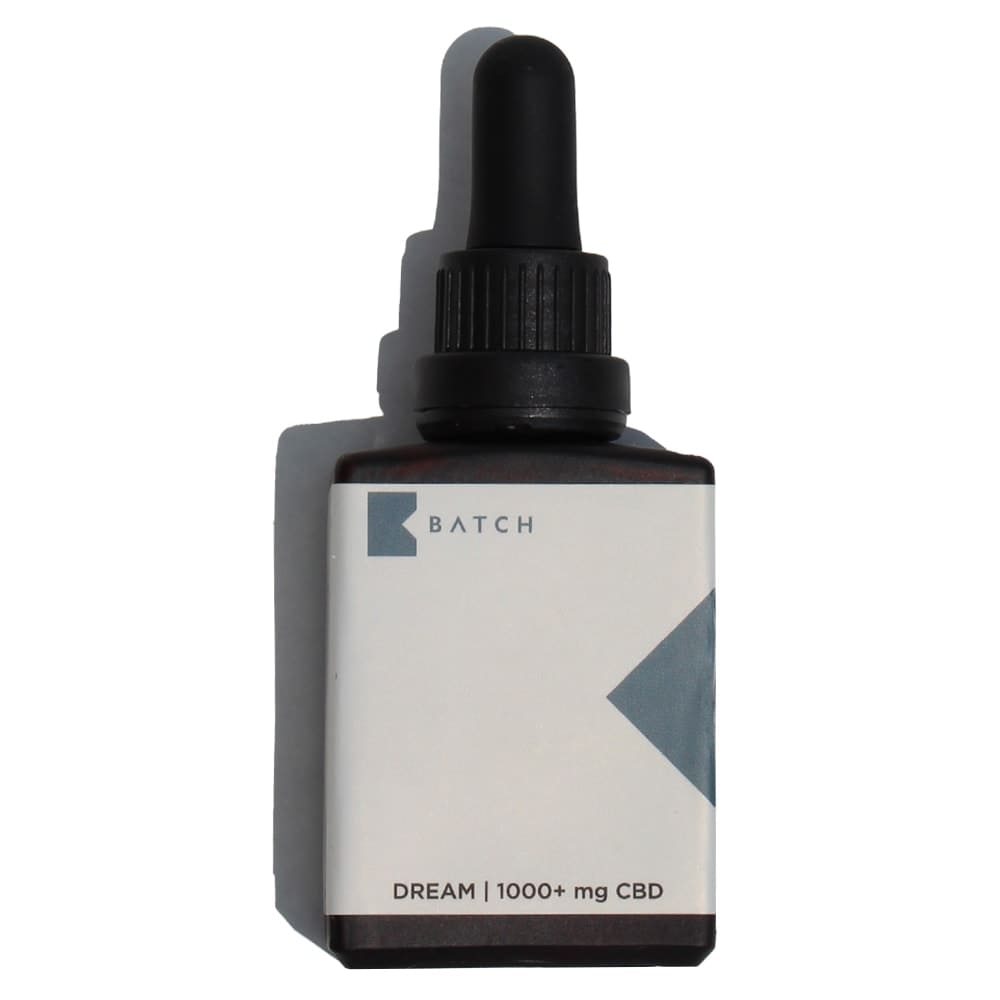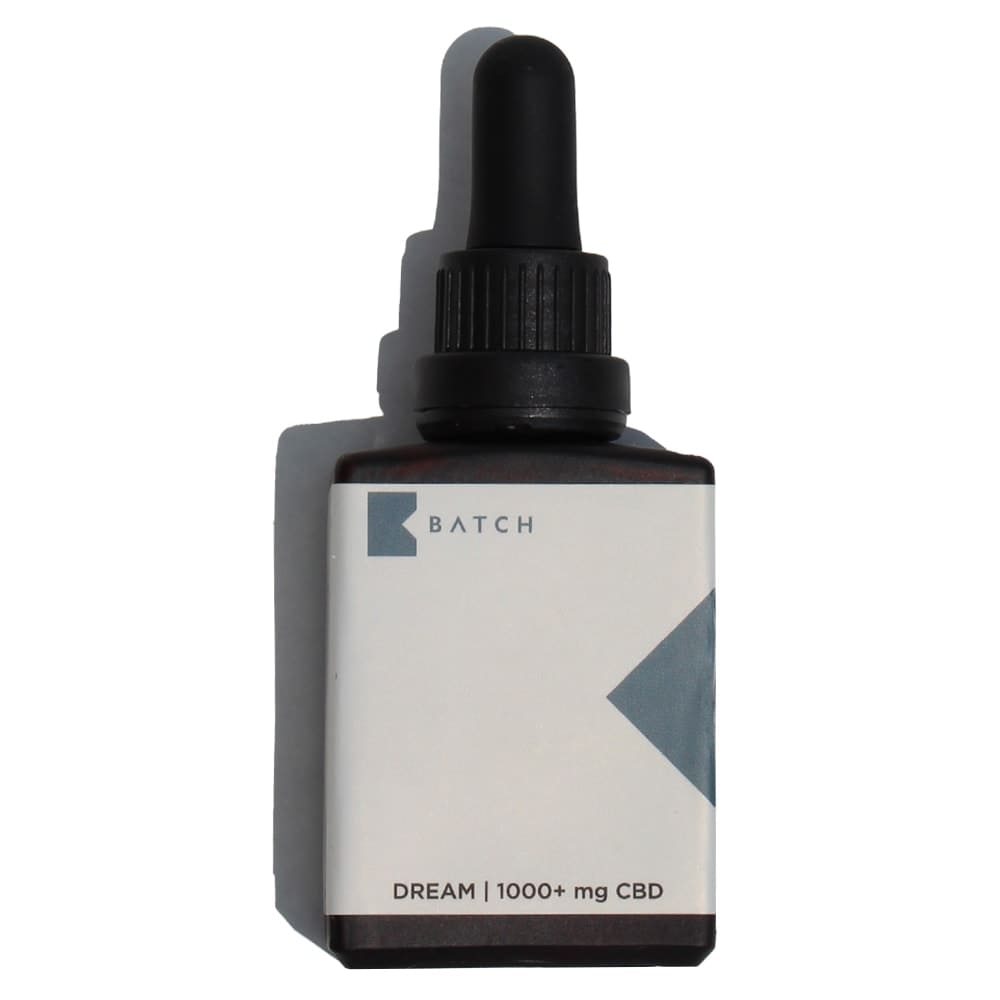 Dream CBD Oil Tincture
by

Batch
$74.99
Buy Now
On Official Website
Batch Shipping Terms:
FREE SHIPPING ORDERS $25+! The delivery timeframe is typically 3-7 business days.
If you have problems with falling asleep or poor sleep quality, you will surely benefit from Dream CBD Oil Tincture. This BATCH product will help you eliminate racing thoughts and fully recharge at night. The tincture is pretty potent, holding 1000 mg of CBD in a 30 ml bottle. It is formulated using raw hemp extract, hemp seed oil, black seed oil, peppermint oil, and a special terpene blend for better sleep (linalool, myrcene, and terpinolene). The tincture is unflavored, but organic botanical oils give it a pleasant herbal taste.