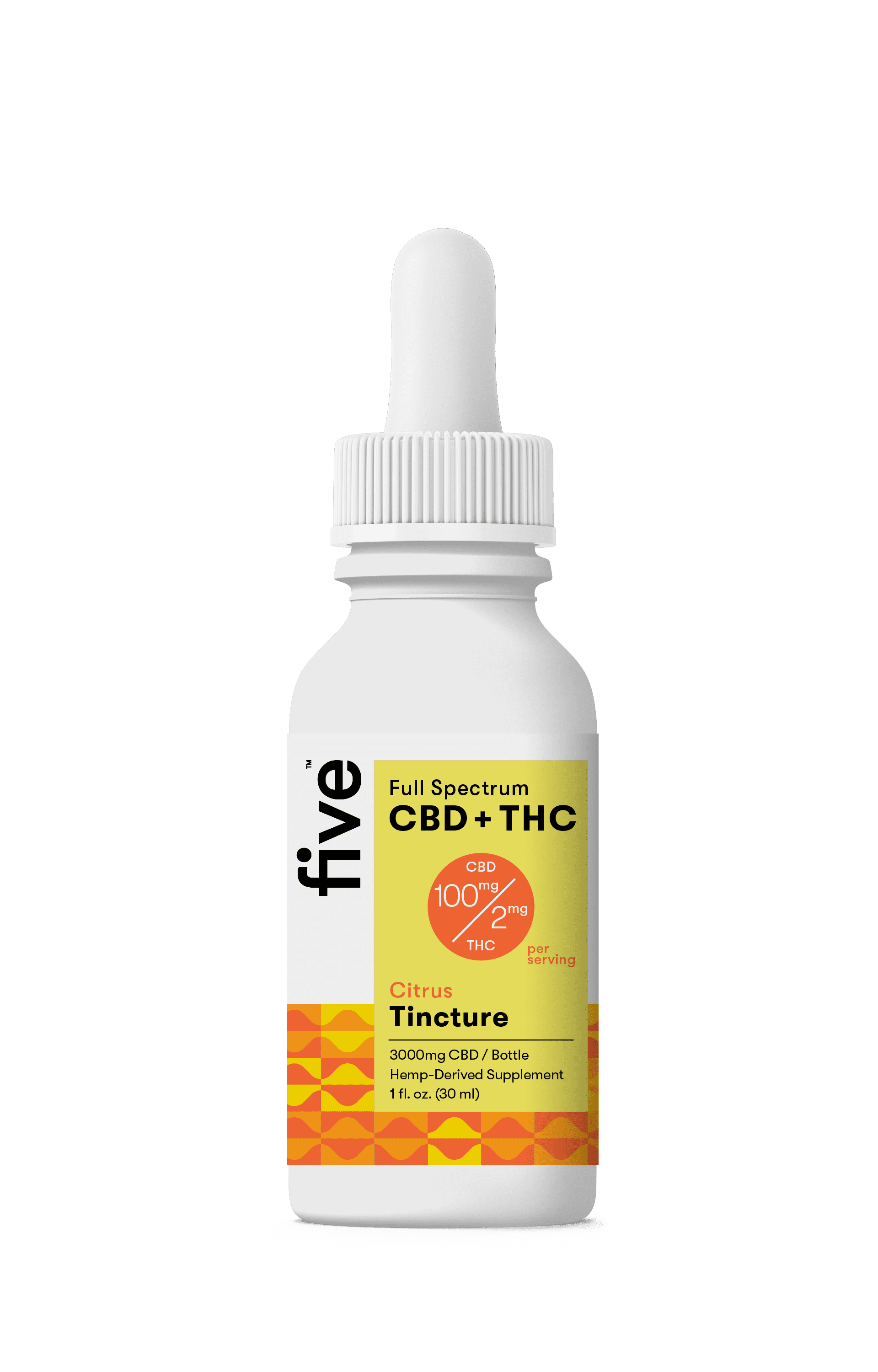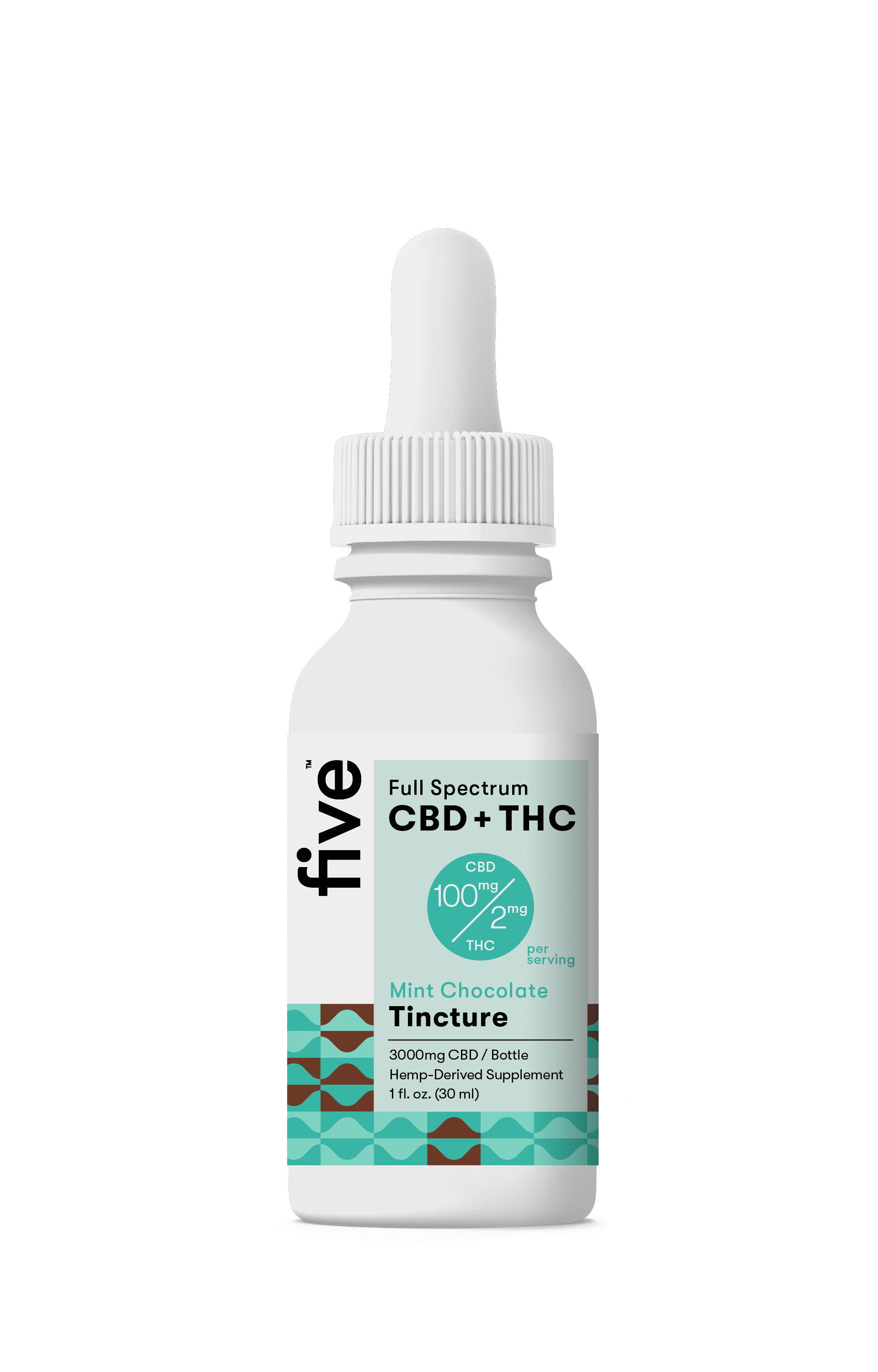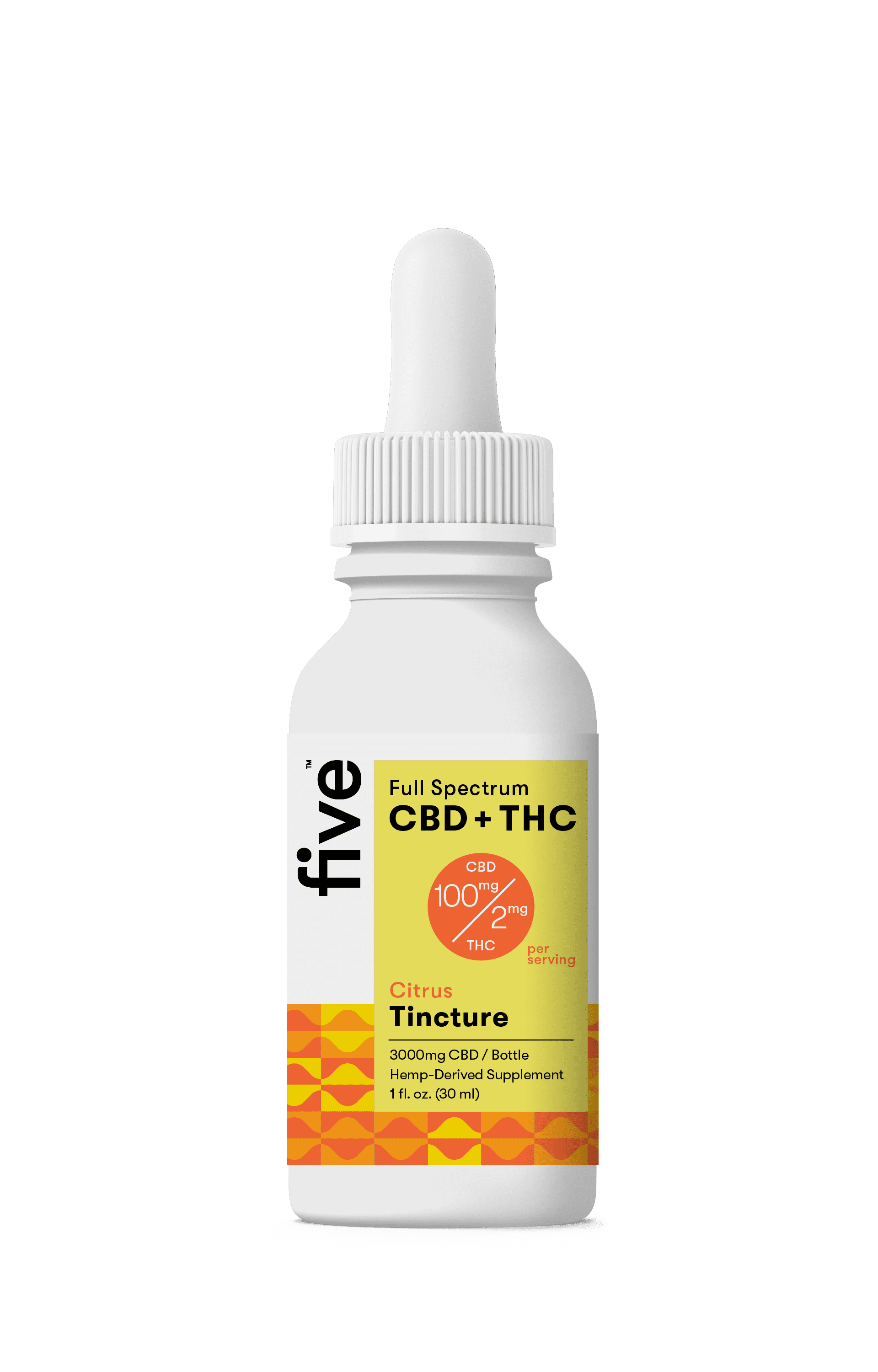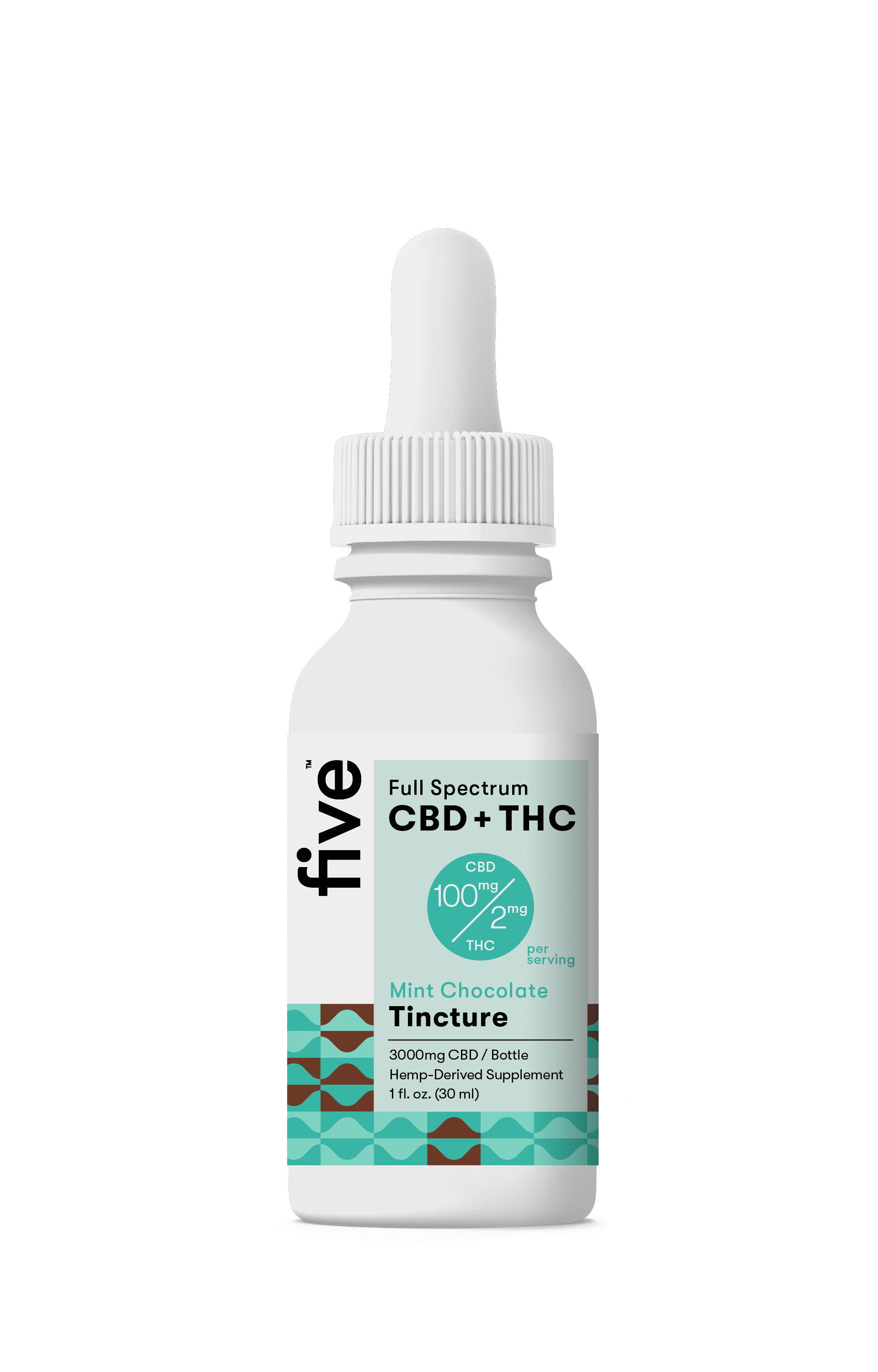 Five CBD Full Spectrum CBD and THC Oil 3000mg
$89.99
On Official Website
Five CBD Shipping Terms:
Free Shipping on U.S. Orders $60+
All orders under $60 will have a $1.99 shipping rate for 7 - 10 Business Days.
Category: CBD Oils
Subcategory: CBD Tinctures
Brand: Five CBD
CBD: 3000 mg
THC: 60 mg
Volume: 30 ml
Flavour: Citrus, Mint Chocolate
Five Full Spectrum CBD and THC Oil 3000mg Review
Five specializes in full-spectrum CBD extracts and has created a pretty potent product – Full Spectrum CBD+THC Oil. The formulation includes 3000 mg of CBD, 60 mg of THC, terpenes, flavonoids, and hundreds of other active ingredients. The benefit of THC is its ability to bind directly with receptors within the brain and produce immediate results. It helps in reducing stress and relieving symptoms of chronic pain. The extract comes in 3 flavors (Citrus, Mint, and Chocolate) to suit the preferences of different consumers. It comes in 30 ml bottles. The product contains natural and organic components and can be used by vegans and vegetarians.
About Five CBD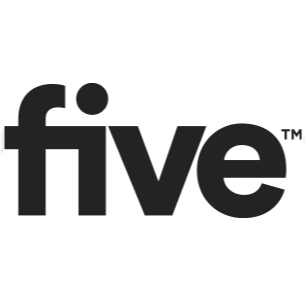 Five CBD is a brand that specializes in full-spectrum cannabidiol. The company was founded in 2020 and is located in Laguna Beach, California.. The brand's name comes from its commitment to all parts of the hemp plant.
Discover More CBD Products by Category