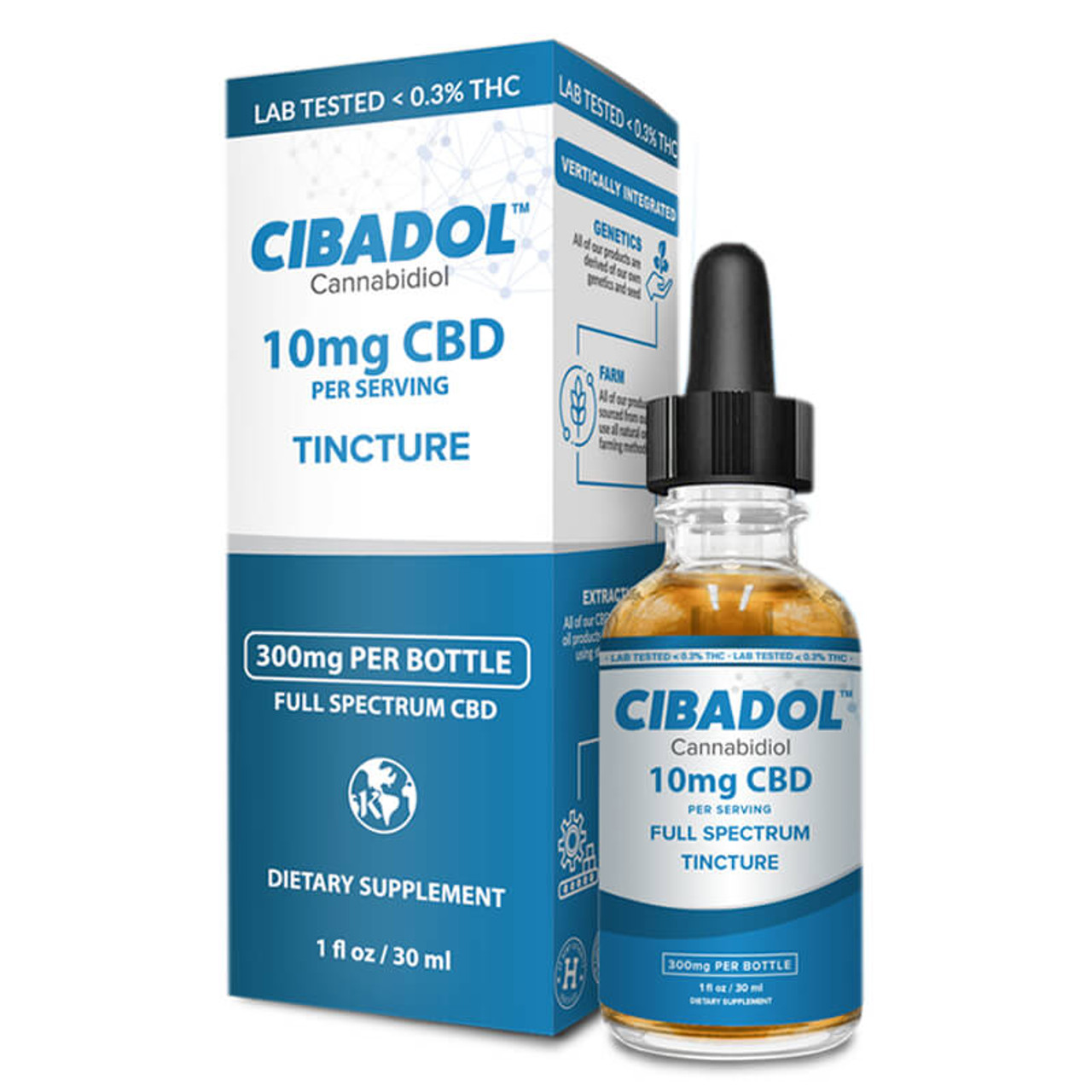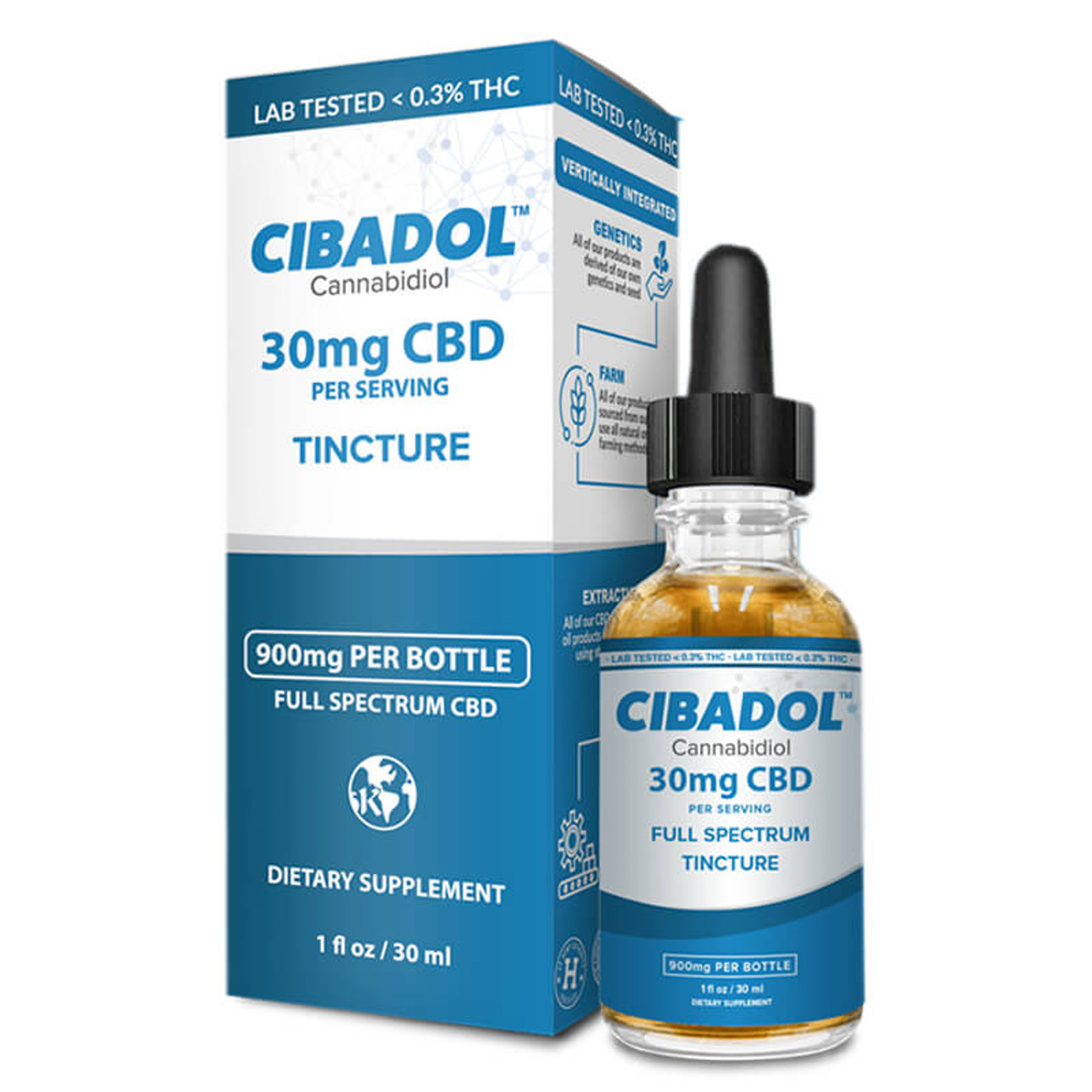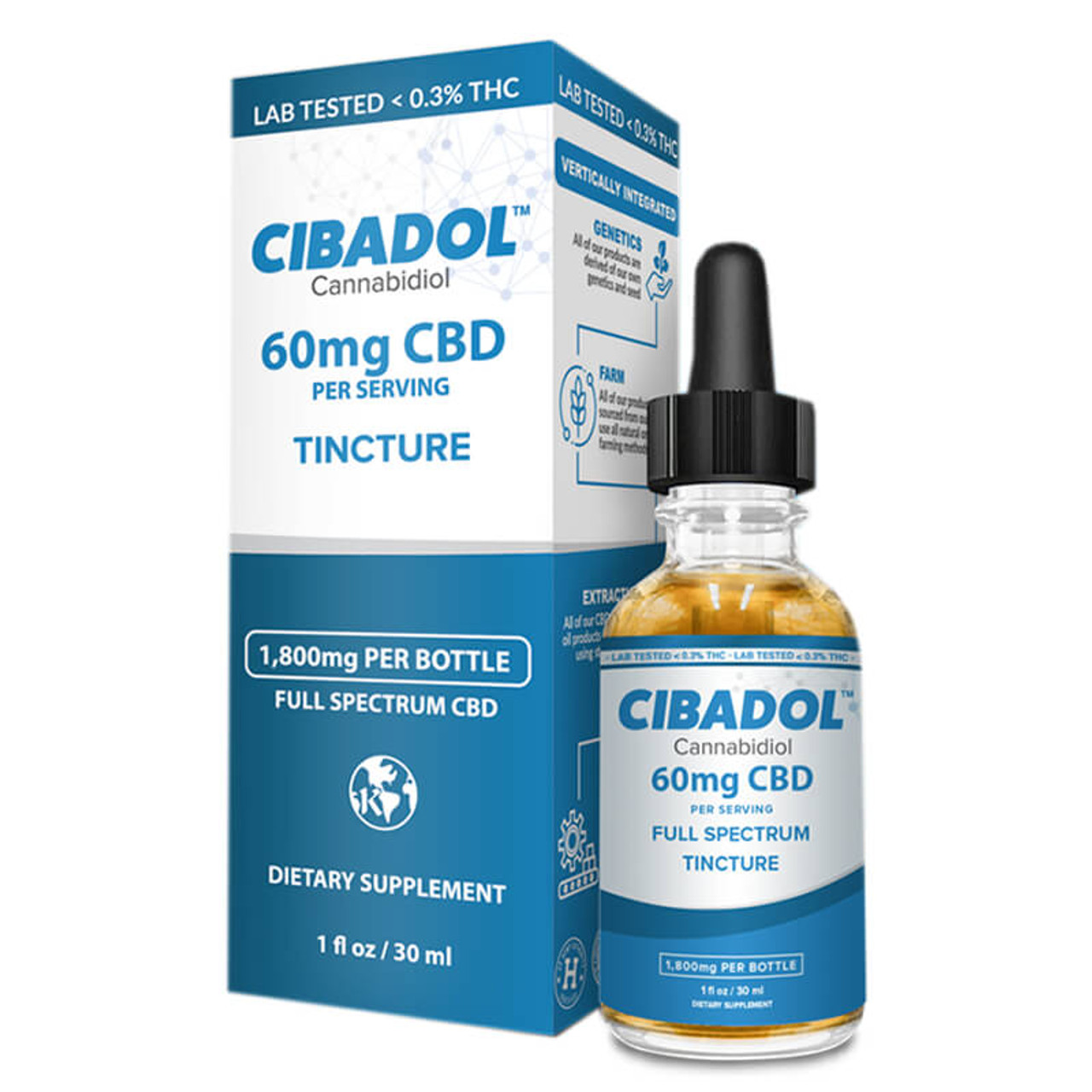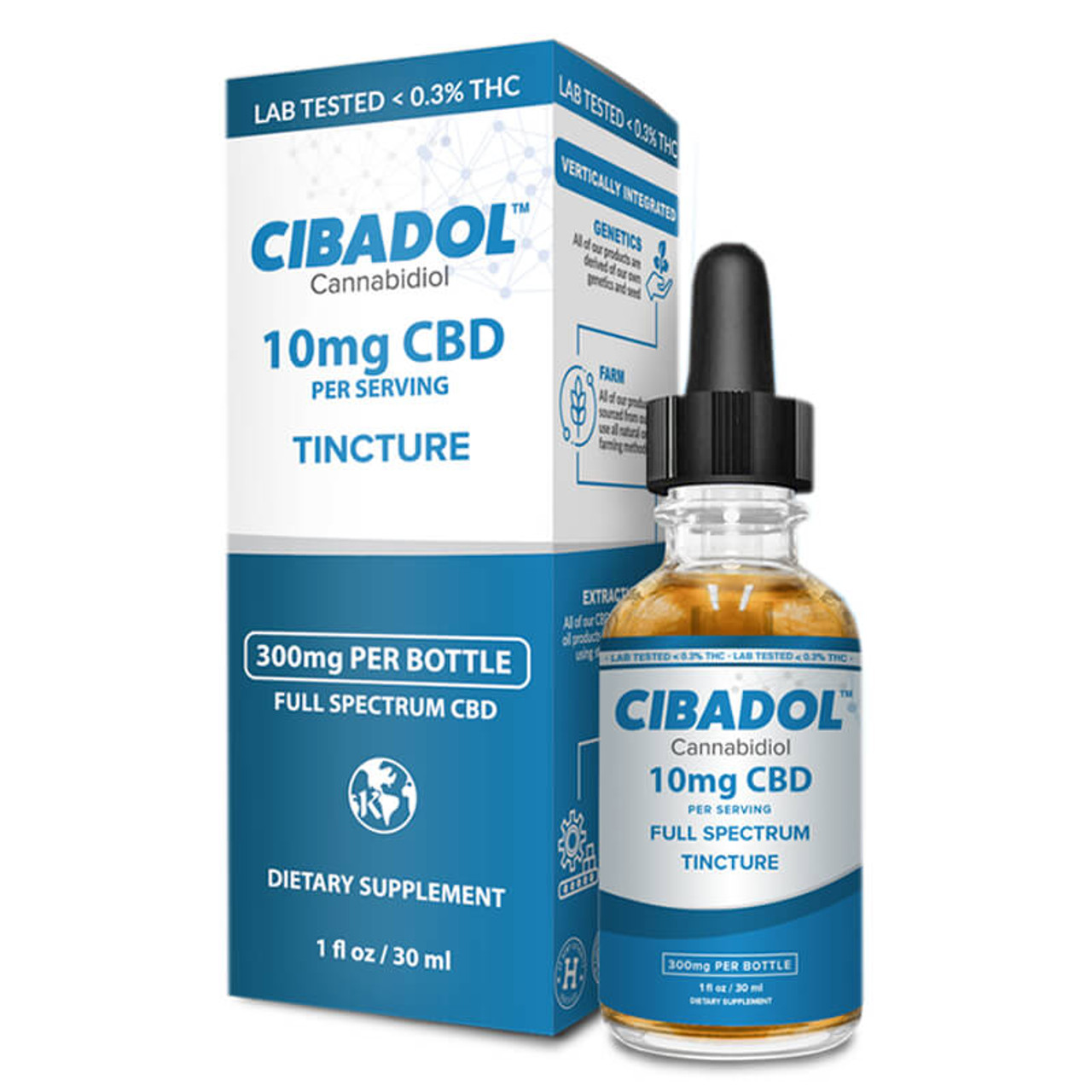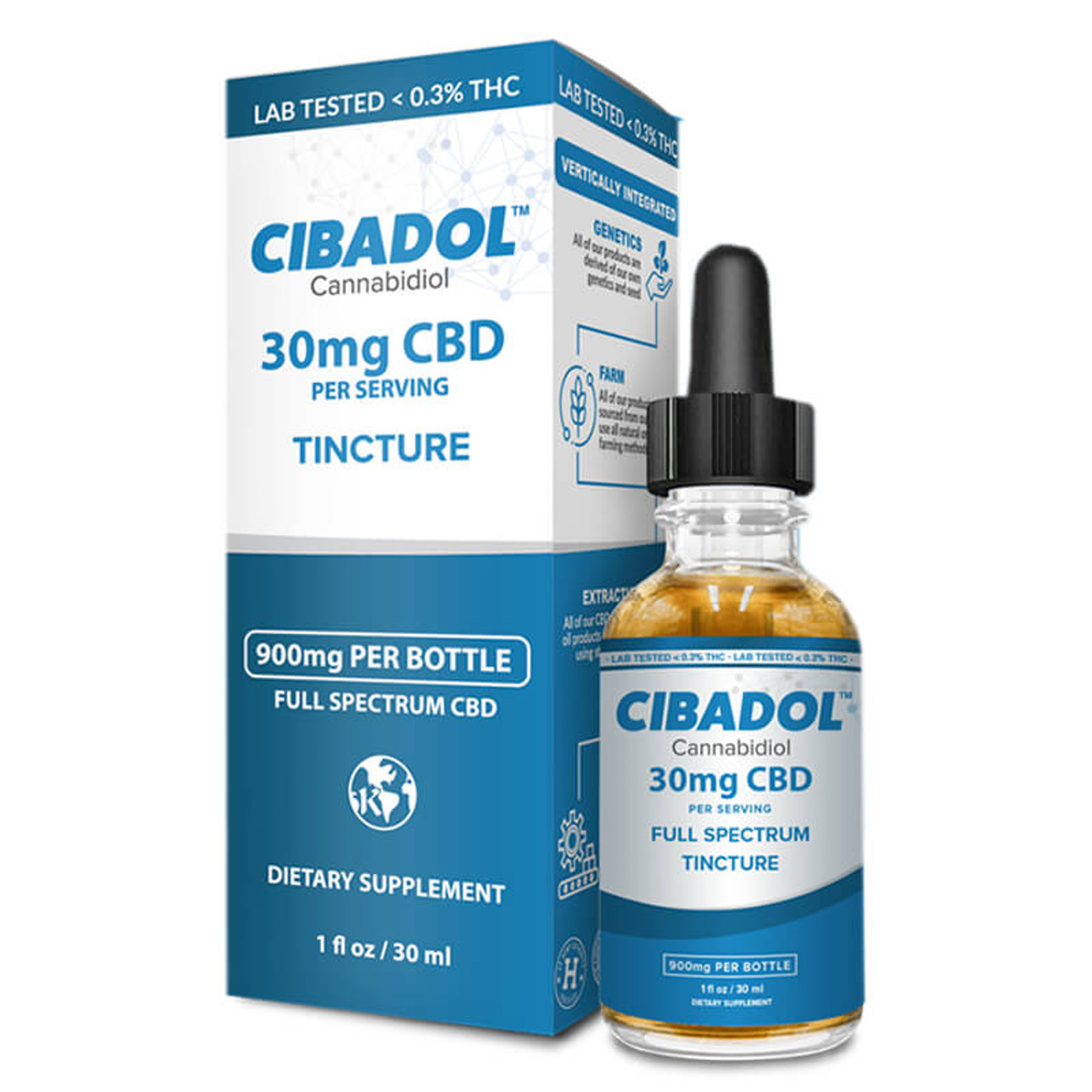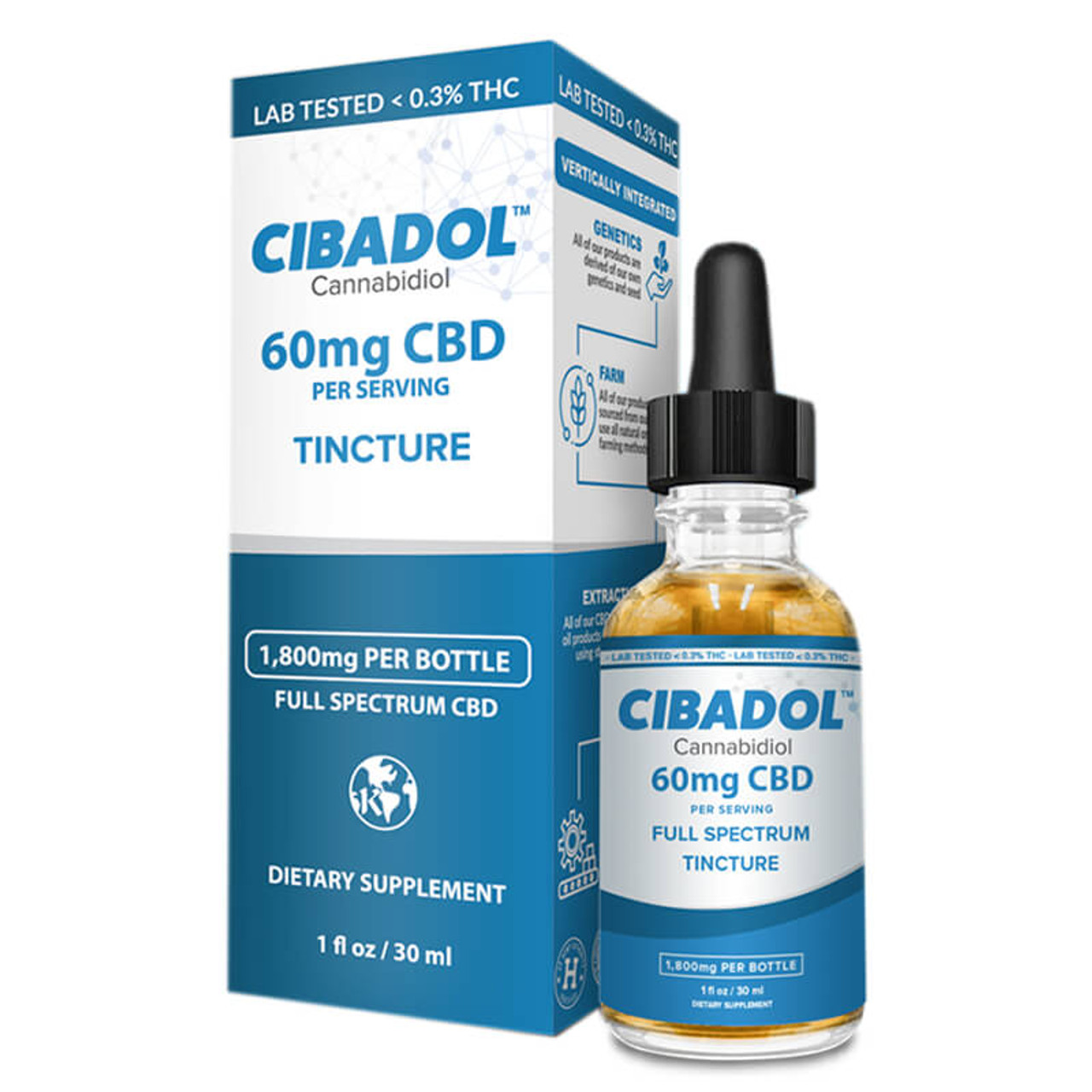 Full Spectrum CBD Tincture 300 mg, 900 mg, 1800 mg
by

Cibadol
$19.99
Buy Now
On Official Website
Cibadol Shipping Terms:
FREE SHIPPING – All Orders $99+
Category: CBD Oils
Subcategory: CBD Tinctures
CBD: 300 mg, 900 mg, 1800 mg
THC: 0%
Volume: 30 mL
Flavour: Natural
Servings: 30
Full Spectrum CBD Tincture 300 mg, 900 mg, 1800 mg is scientifically engineered to support the human endocannabinoid system. It contains hemp oil, organic coconut oil as a carrier, and non-GMO sunflower lecithin. Full-spectrum CBD oil includes a variety of beneficial compounds, such as terpenes, flavonoids, essential fatty acids, and cannabinoids. The MCT oil supports the maximum absorption of CBD into the body for faster results. All ingredients work together and facilitate the onset of the entourage effect. They offer relief, relaxation, sleep support, and recovery. This Cibadol tincture has a natural flavor and comes in a 30 ml bottle.