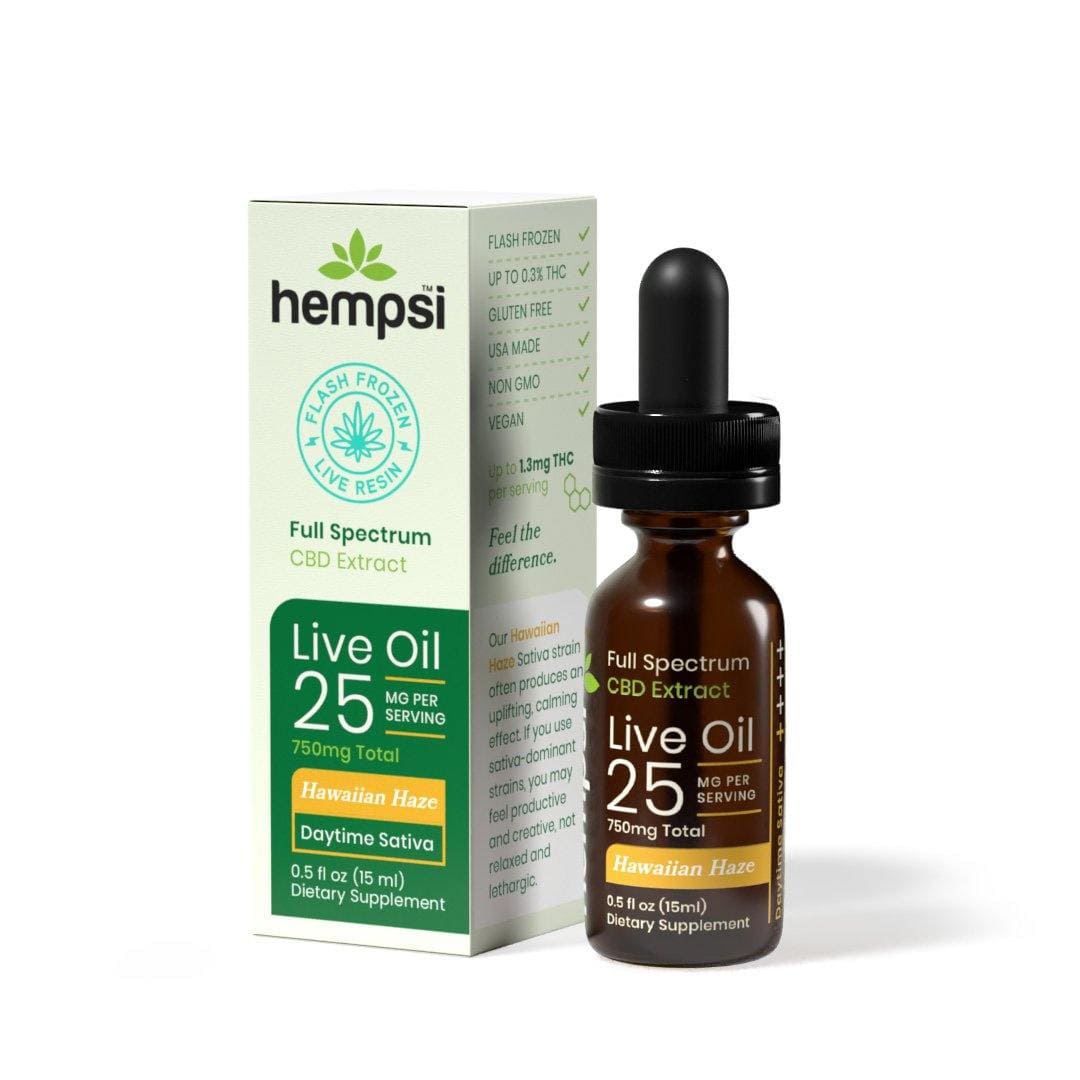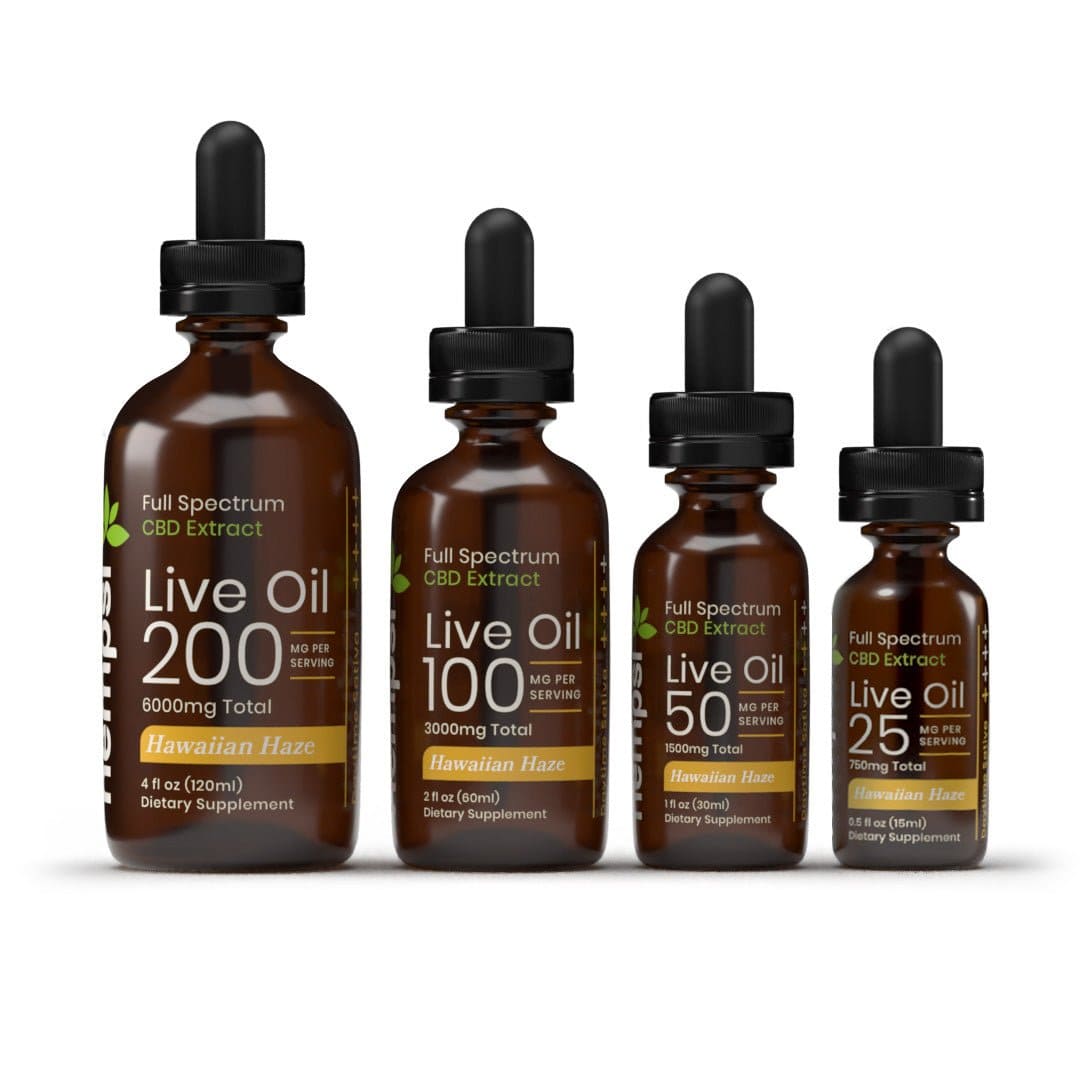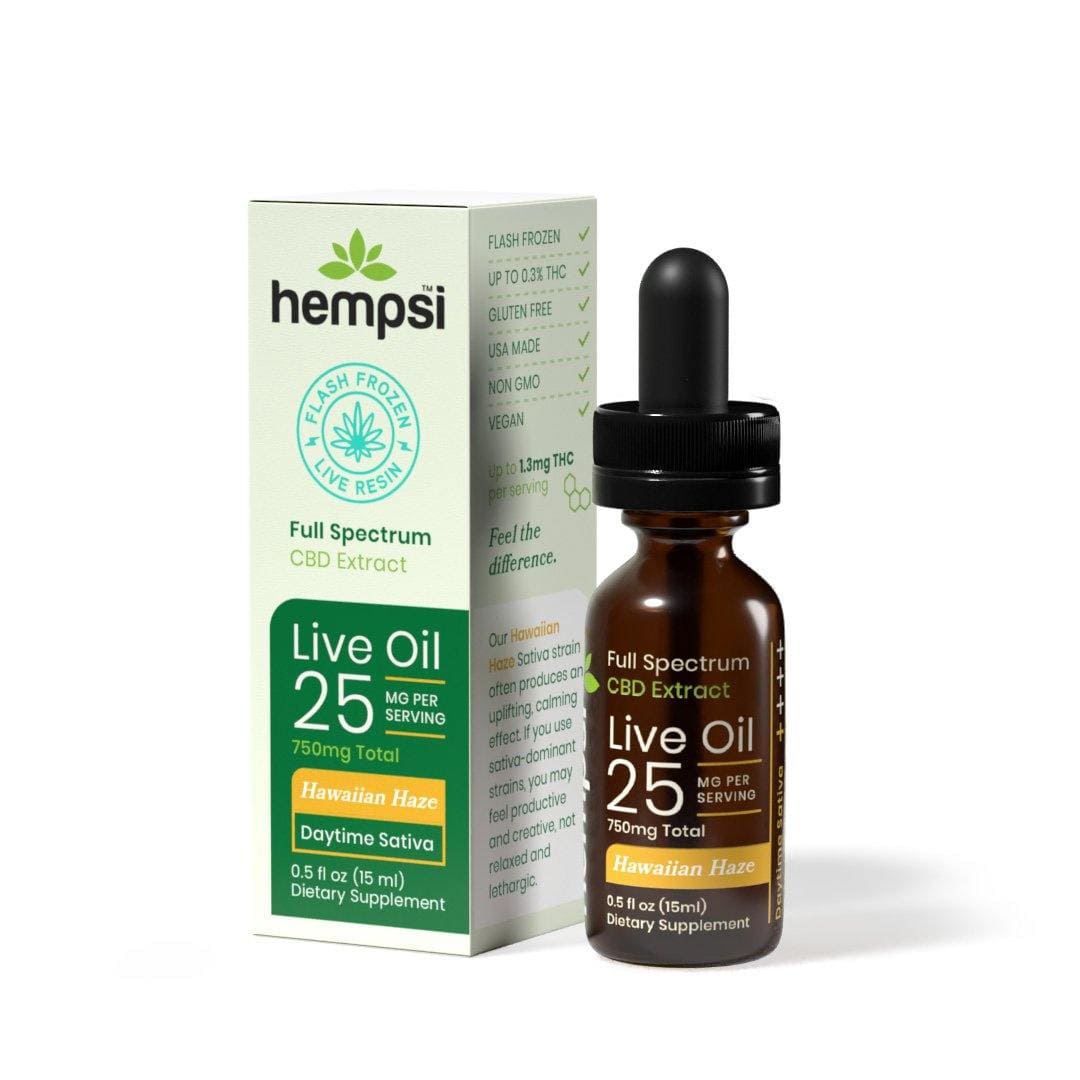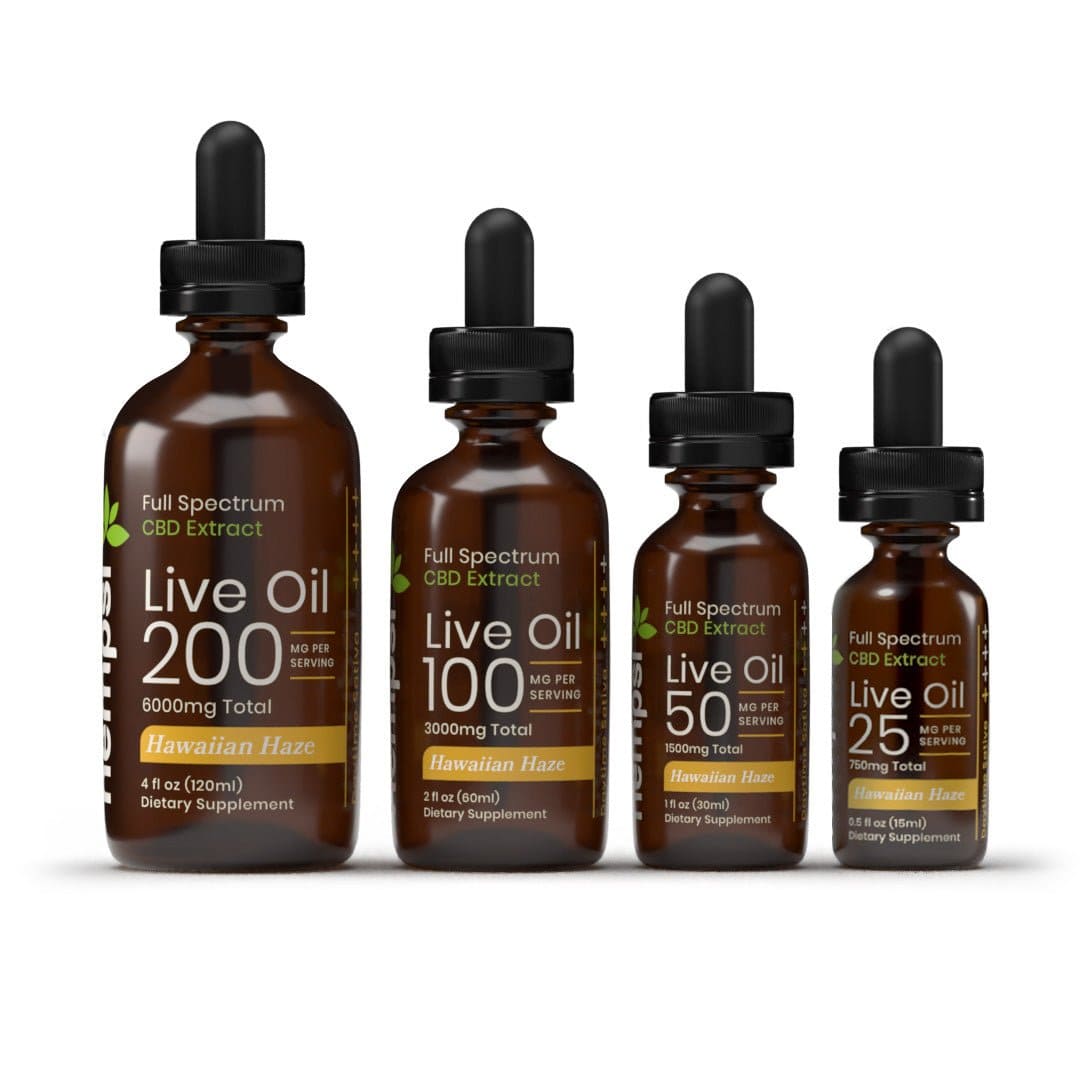 Full Spectrum Daytime Live Oil CBD + THC Tincture
by

Hempsi
$49.97
currently unavailable
Check Similar
Hempsi Shipping Terms:
FREE SHIPPING OVER $75. Orders usually ship within 24 hours.
Gluten Free, Vegan, For Energy
Opt for Full Spectrum Live Oil CBD + THC Tincture – For Daytime to achieve uplifting and calming effects. To create this tincture, Hempsi uses Hawaiian Haze, a famous sativa strain known for giving energy and making users creative and productive. Due to its stimulating effects, it is recommended for daytime use. The product features 750 mg of CBD and 39 mg of THC. It is non-GMO, gluten-free, and vegan-friendly. The manufacturer uses top-quality hemp, trimmed by hand and flash-frozen, to maintain its terpene profile at its peak effectiveness and distinctive aroma at its maximum freshness.