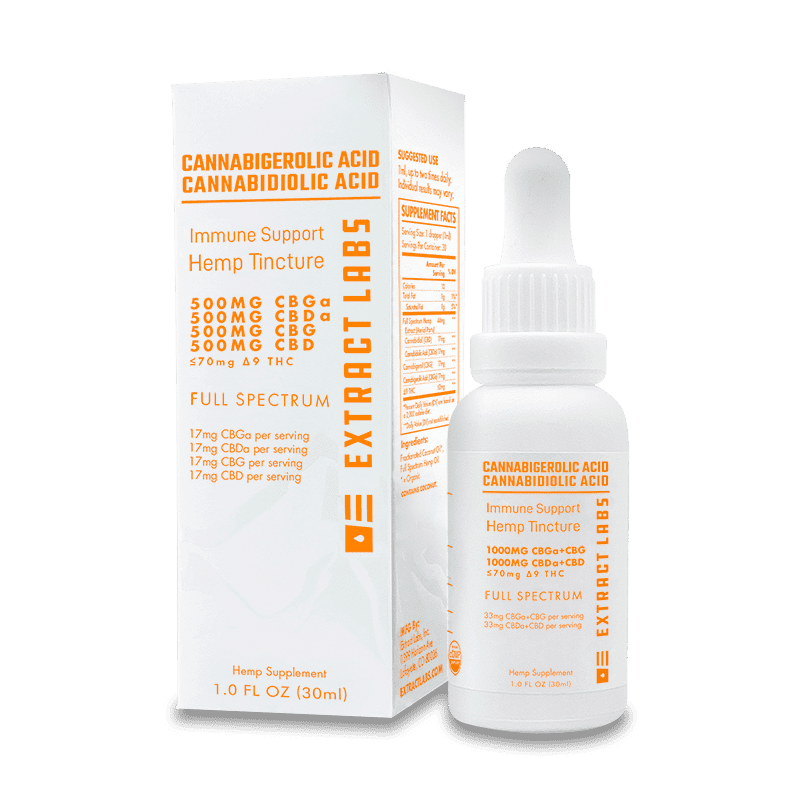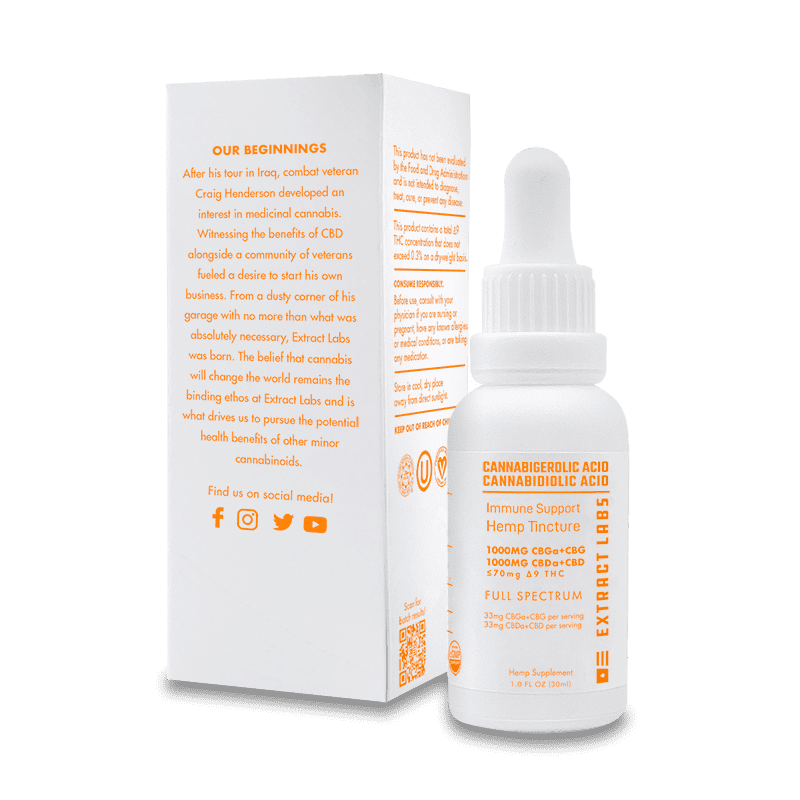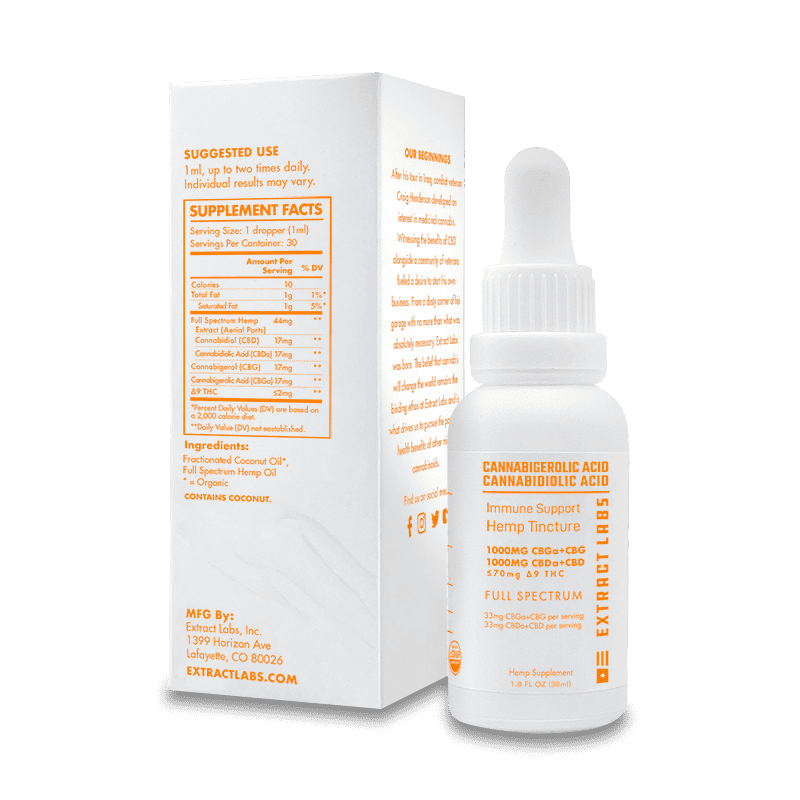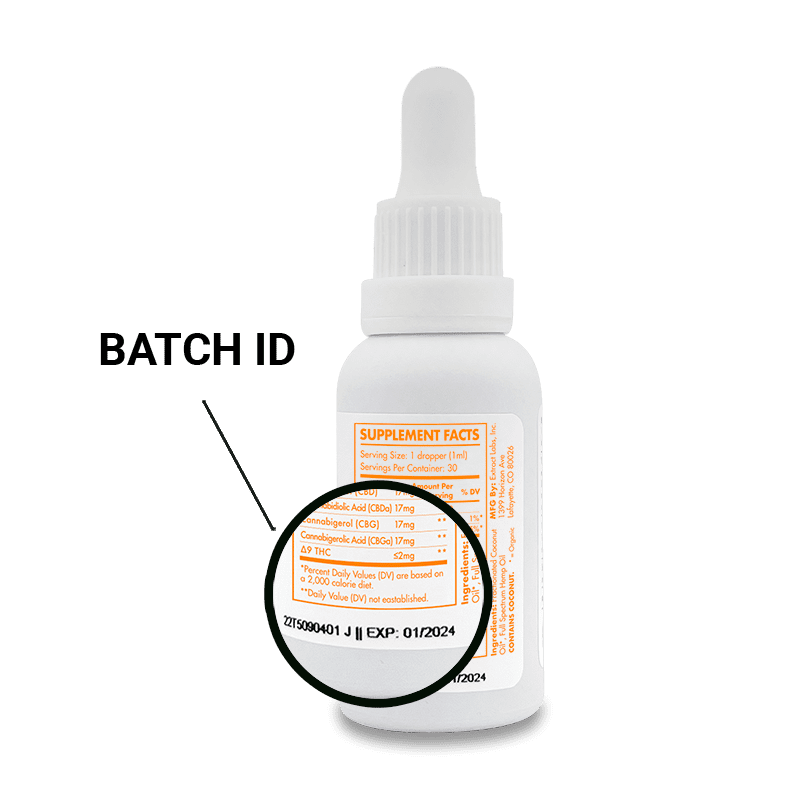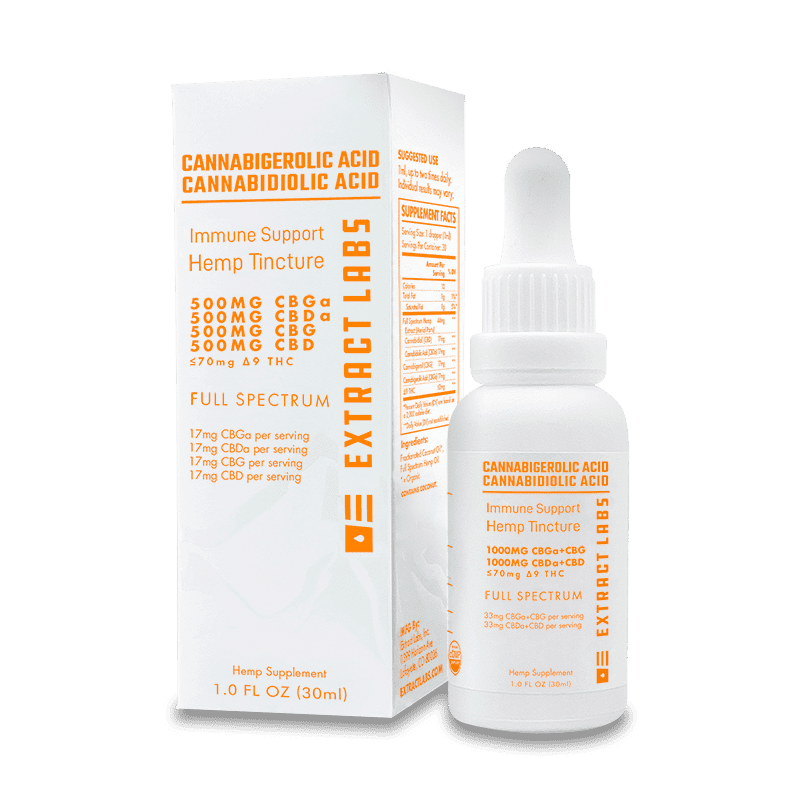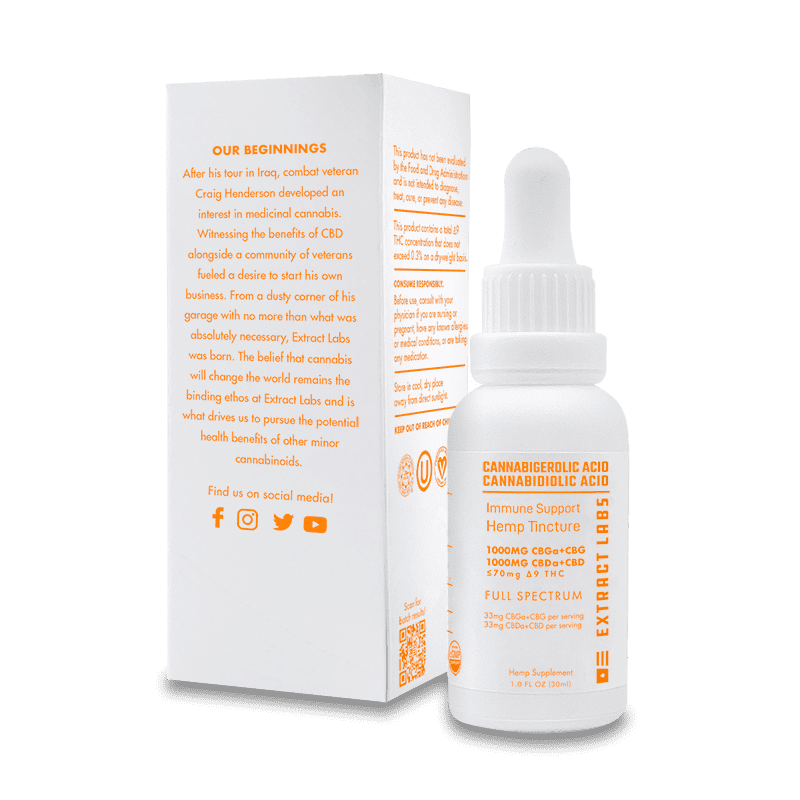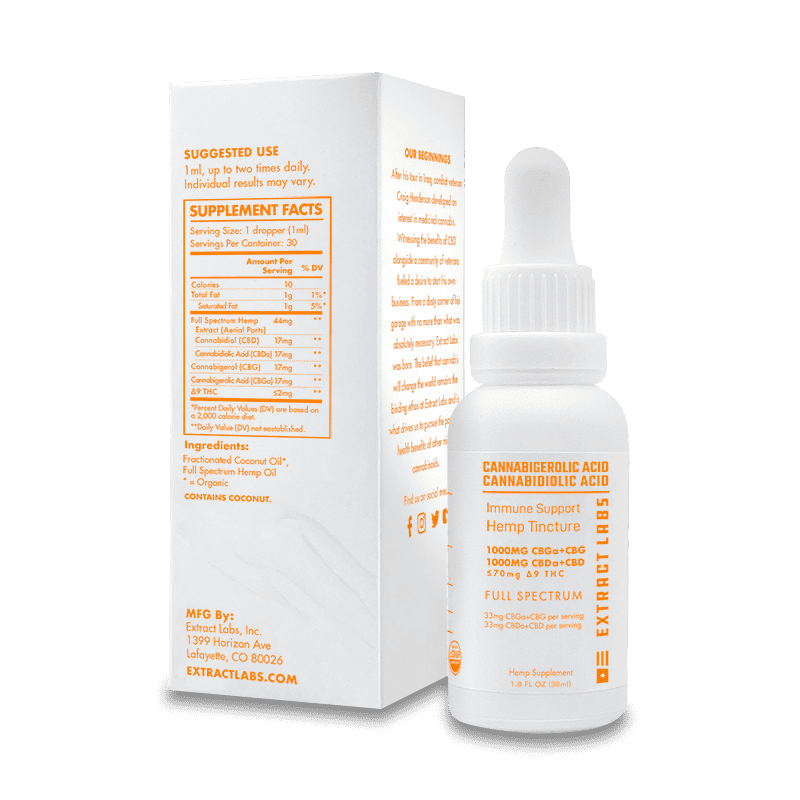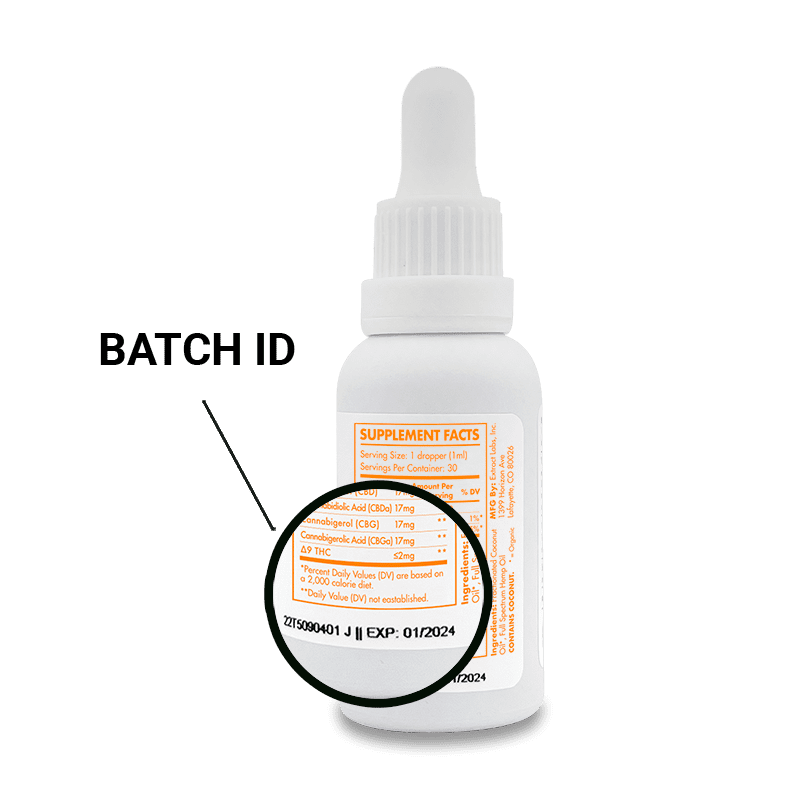 Immune Support CBGa CBDa Tincture
by

Extract Labs
$109
Buy Now
On Official Website
Extract Labs Shipping Terms:
Free shipping for orders $75 or more through USPS Priority Mail only. They offer 2–4 day delivery with USPS Priority mail, or 1–3 day expedited shipping with USPS Express.
Category: CBD Oils
Subcategory: CBD Tinctures
CBD: 30
CBG: 500 mg
THC: 70 mg
Volume: 30 mL
Flavour: Natural
This high-potency product is unique in its efficiency in supporting the immune system. Immune Support CBGa CBDa Tincture is a blend of raw hemp extracts rich in rare cannabinoids known to promote recovery, reduce soreness, and give a boost of wellness and energy. A 30 ml bottle of this elixir has a 1:1:1:1 ratio of CBD, CBG, CBDA, and CBGA of 500 mg each plus 70 mg of Delta-9 THC. CBDA and CBGA are rare hemp compounds that tend to degrade when heated during manufacturing. Extract Labs uses a proprietary method to process these delicate elements and add them to tinctures. The flavor of this extract is as natural as it gets.