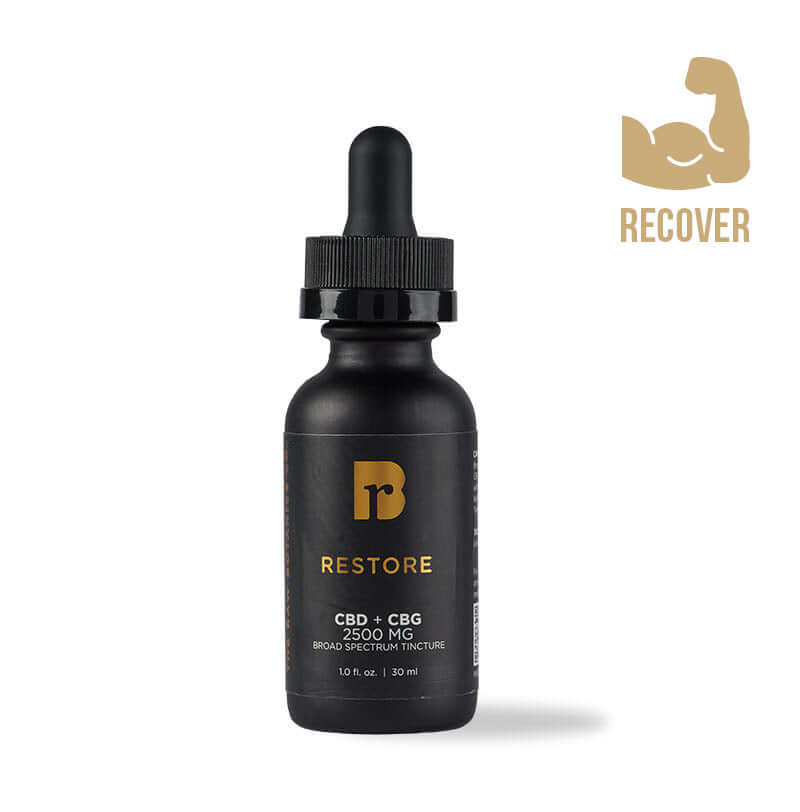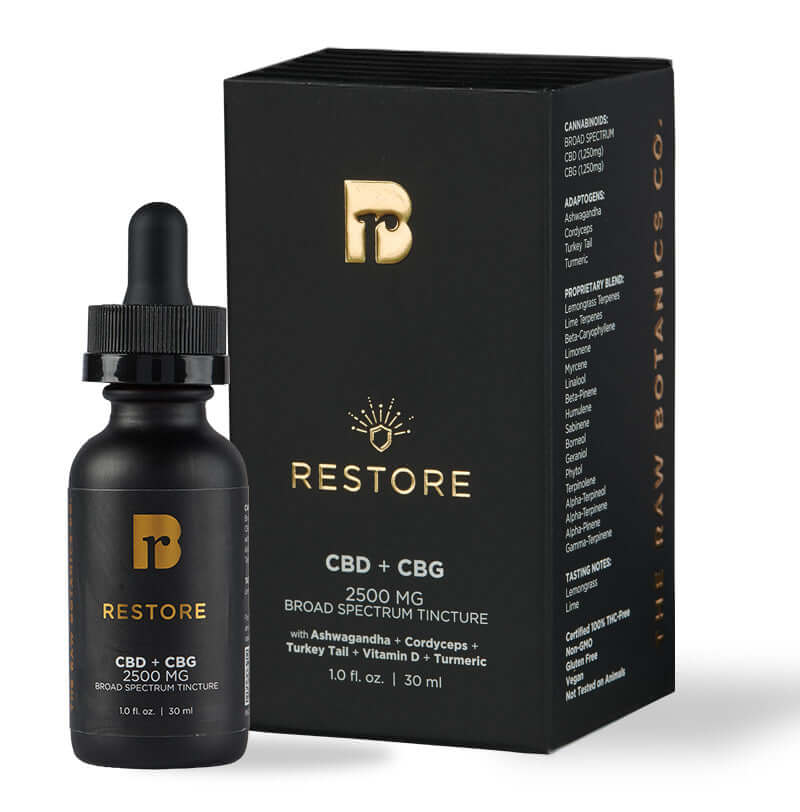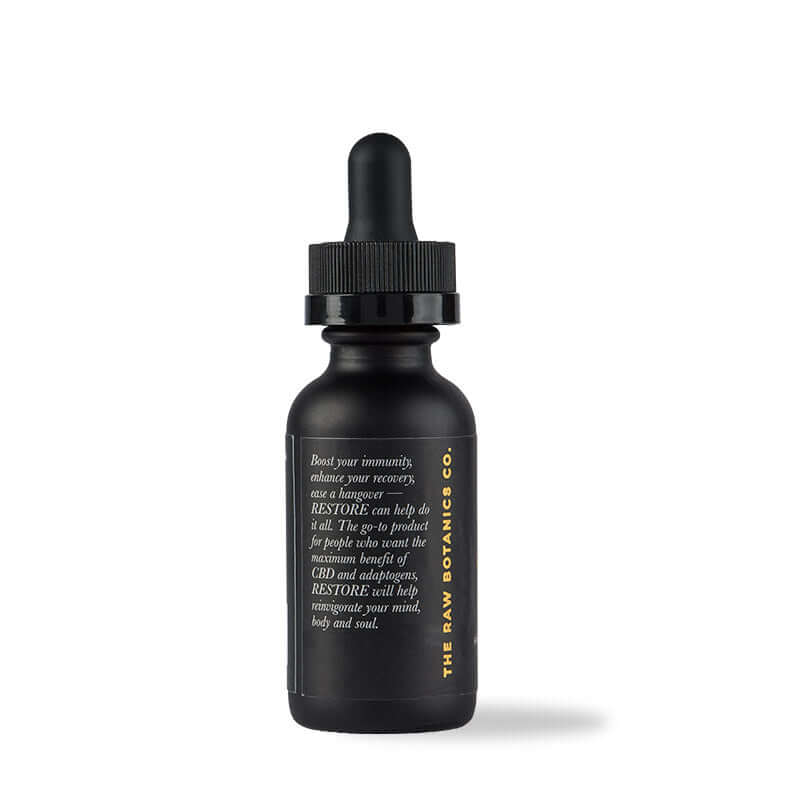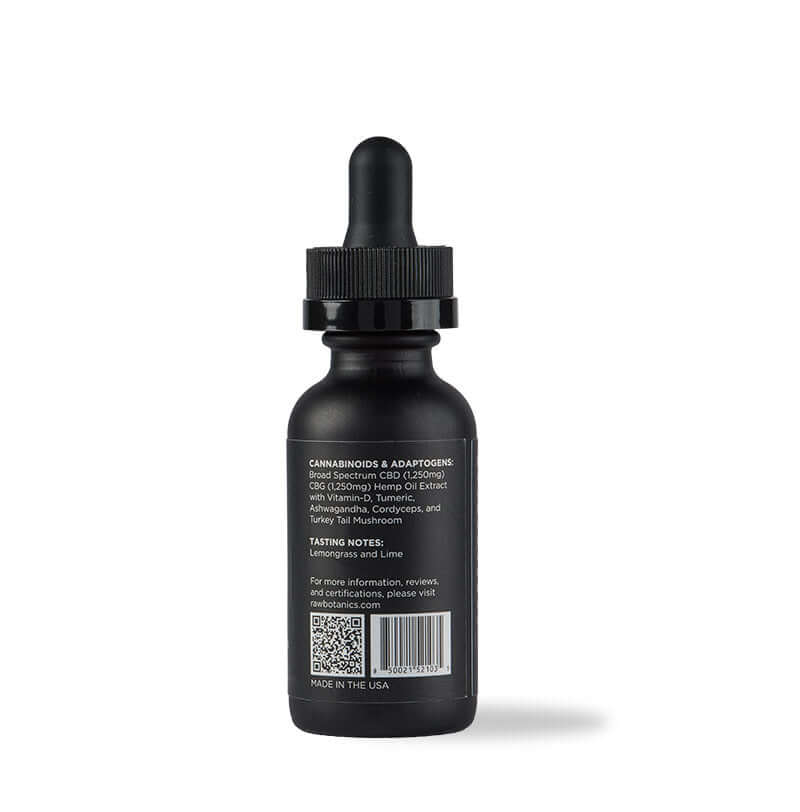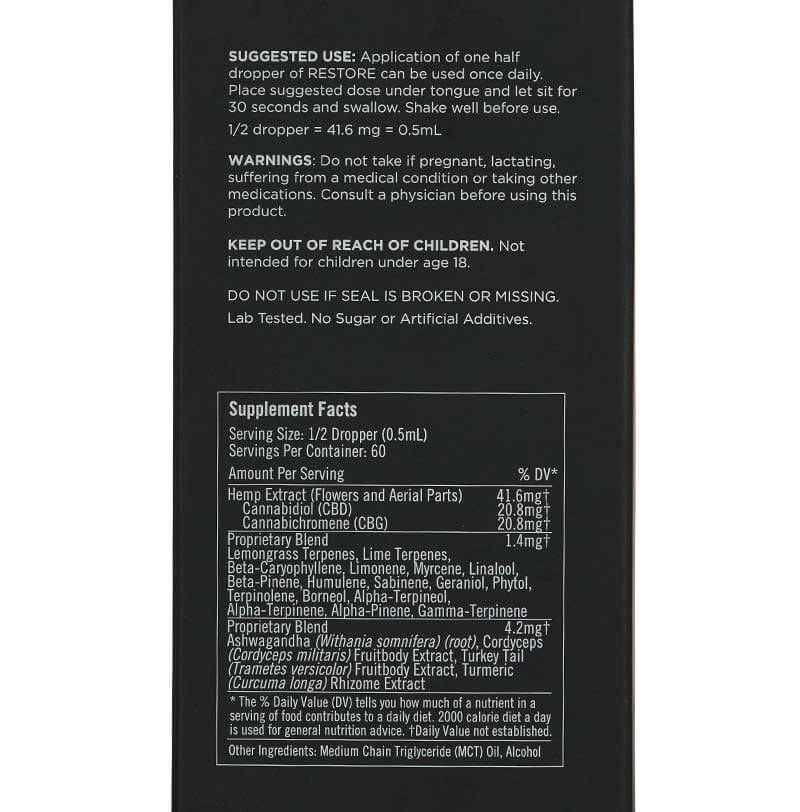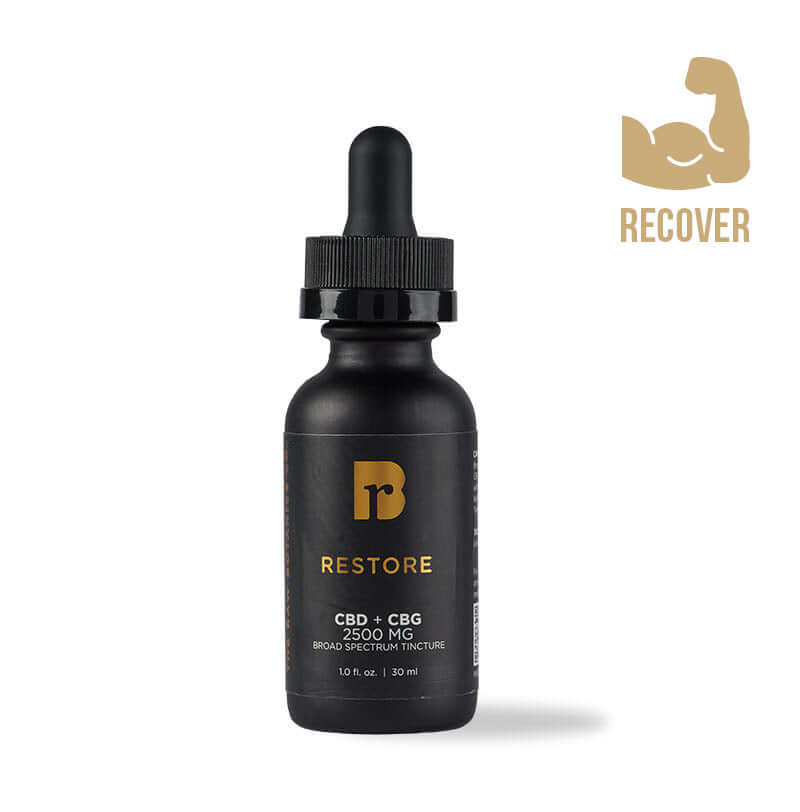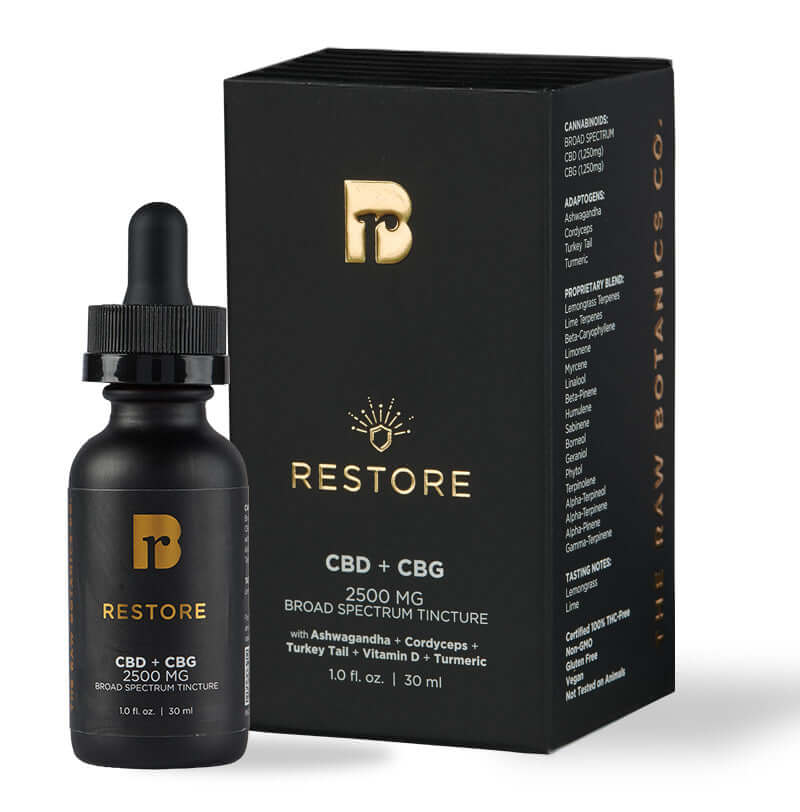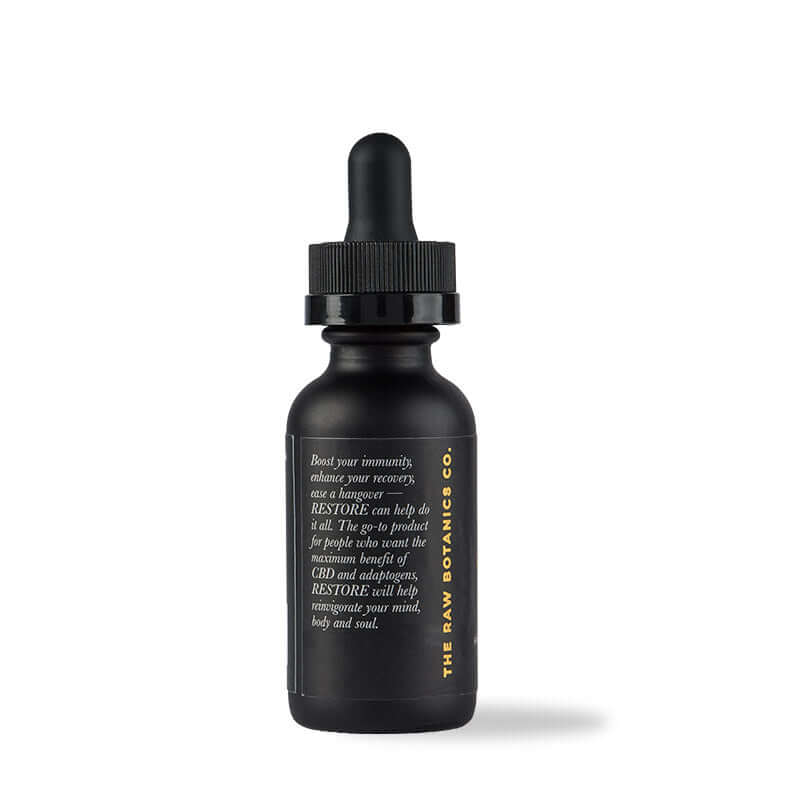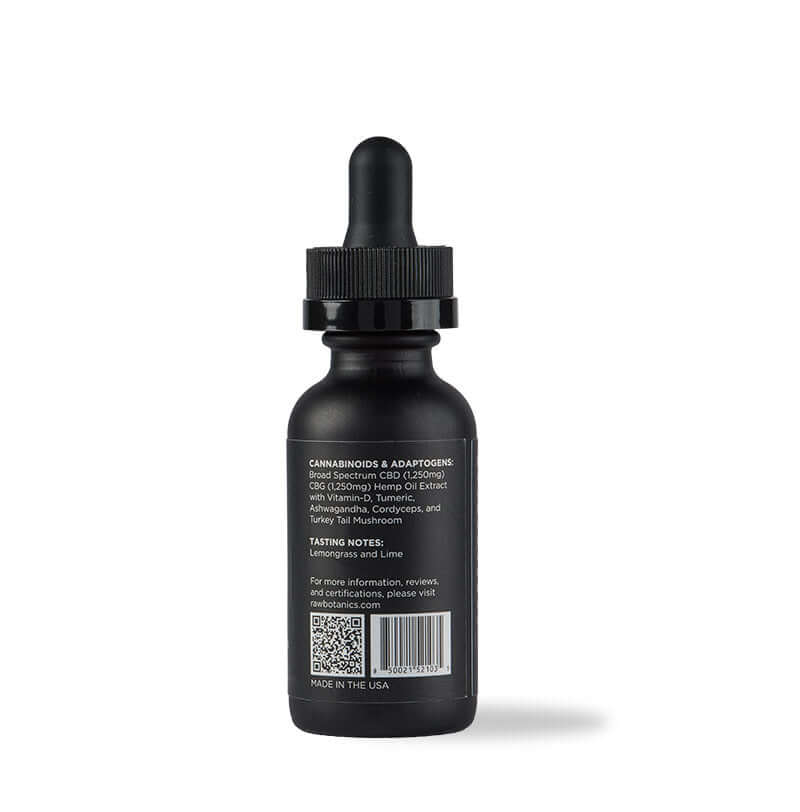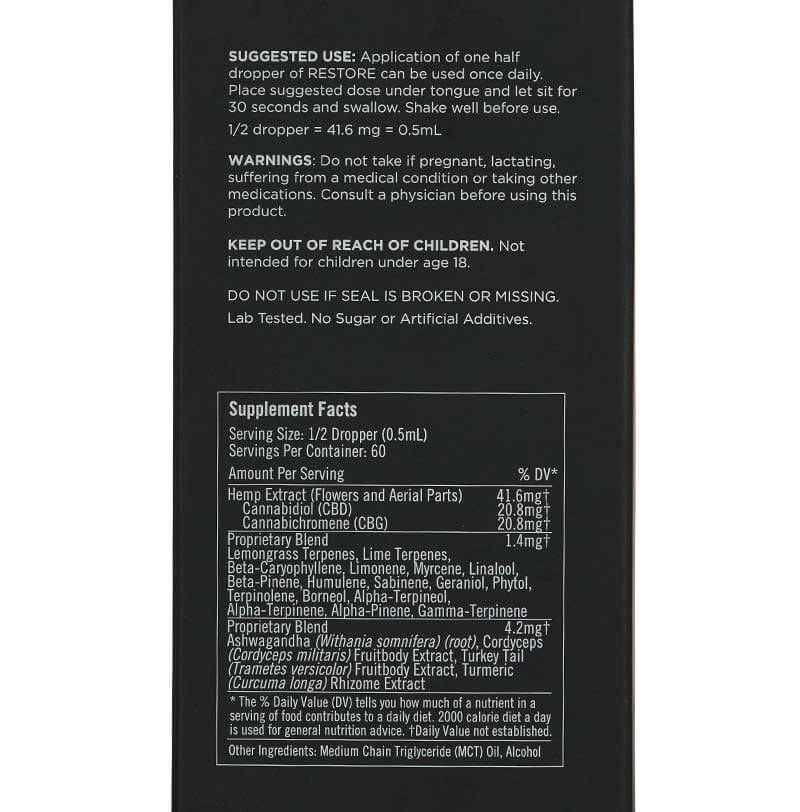 RESTORE Tincture with Ashwagandha, Cordyceps, Turkey Tail Mushroom, Turmeric, CBD & CBG (2500mg)
by

Raw Botanics
$85
Buy Now
On Official Website
Raw Botanics Shipping Terms:
FREE SHIPPING ON ALL ORDERS OVER $100!
Vegan, Sugar Free, Gluten Free, For Energy
Category: CBD Oils
Subcategory: CBD Tinctures
CBD: 60
CBG: 1250 mg
THC: 0%
Volume: 30 mL
Flavour: Lemongrass Lime
RESTORE Tincture with Ashwagandha, Cordyceps, Turkey Tail Mushroom, Turmeric, CBD & CBG (2500mg) is a proprietary blend with immunity and restorative effects. It includes an immense variety of cannabinoids, terpenes, and adaptogens that aim to increase energy, reduce inflammation, improve athletic performance, promote muscle recovery, and boost gut health. The tincture potency is split between 1250 mg of broad-spectrum CBD and 1250 mg of CBG. This Raw Botanics extract tastes very refreshing, with delicious notes of lemongrass and lime. The formula is vegan, gluten-free, and sugar-free.