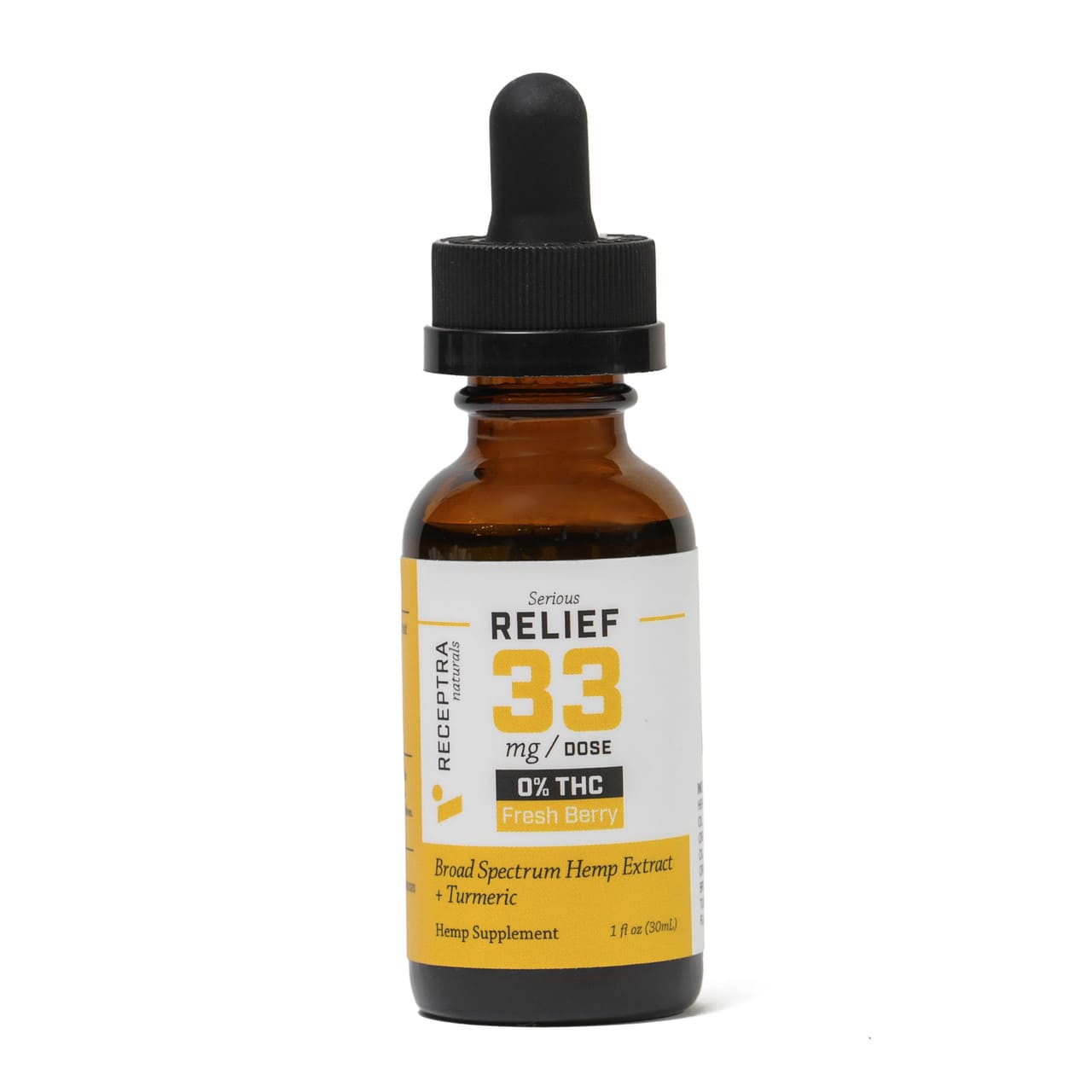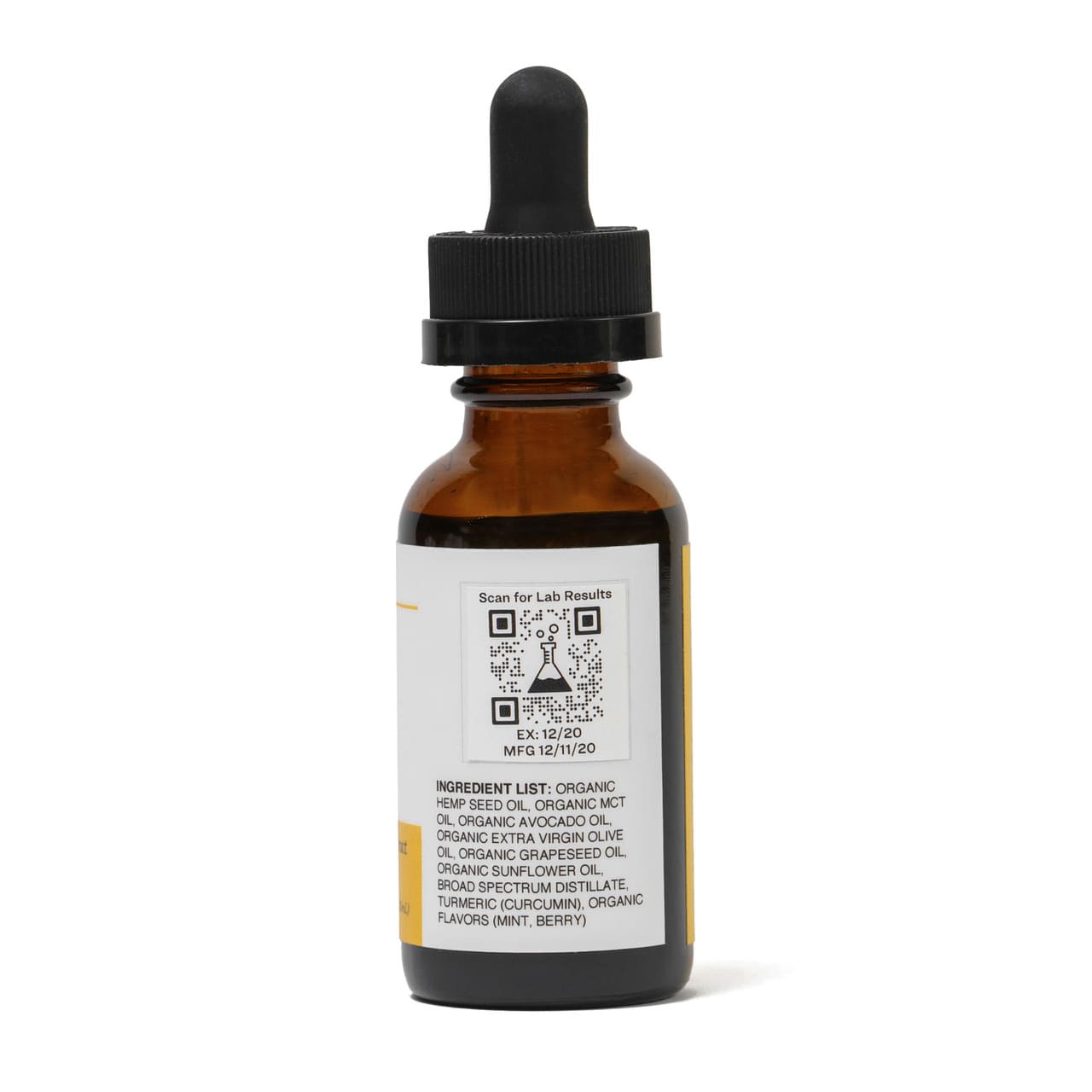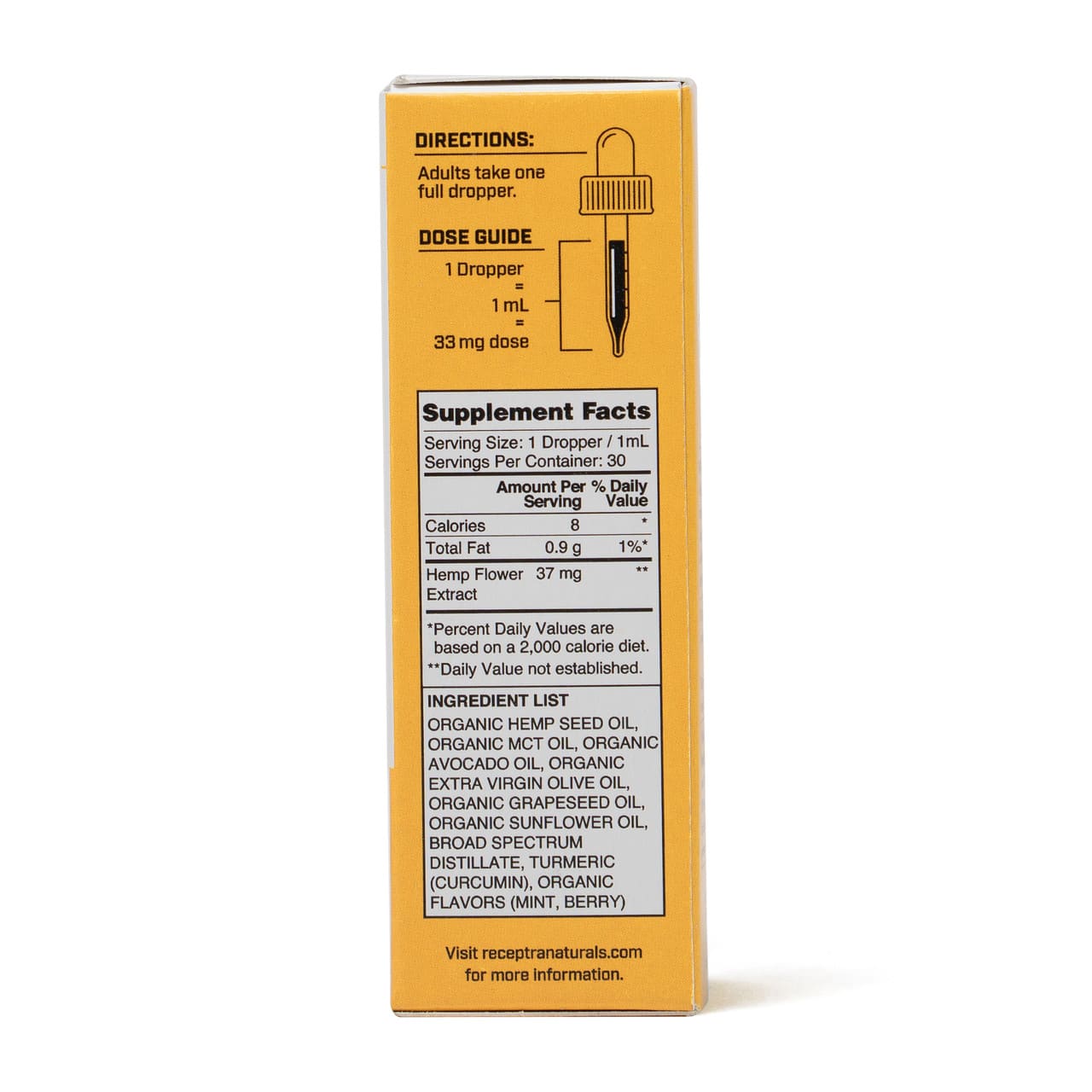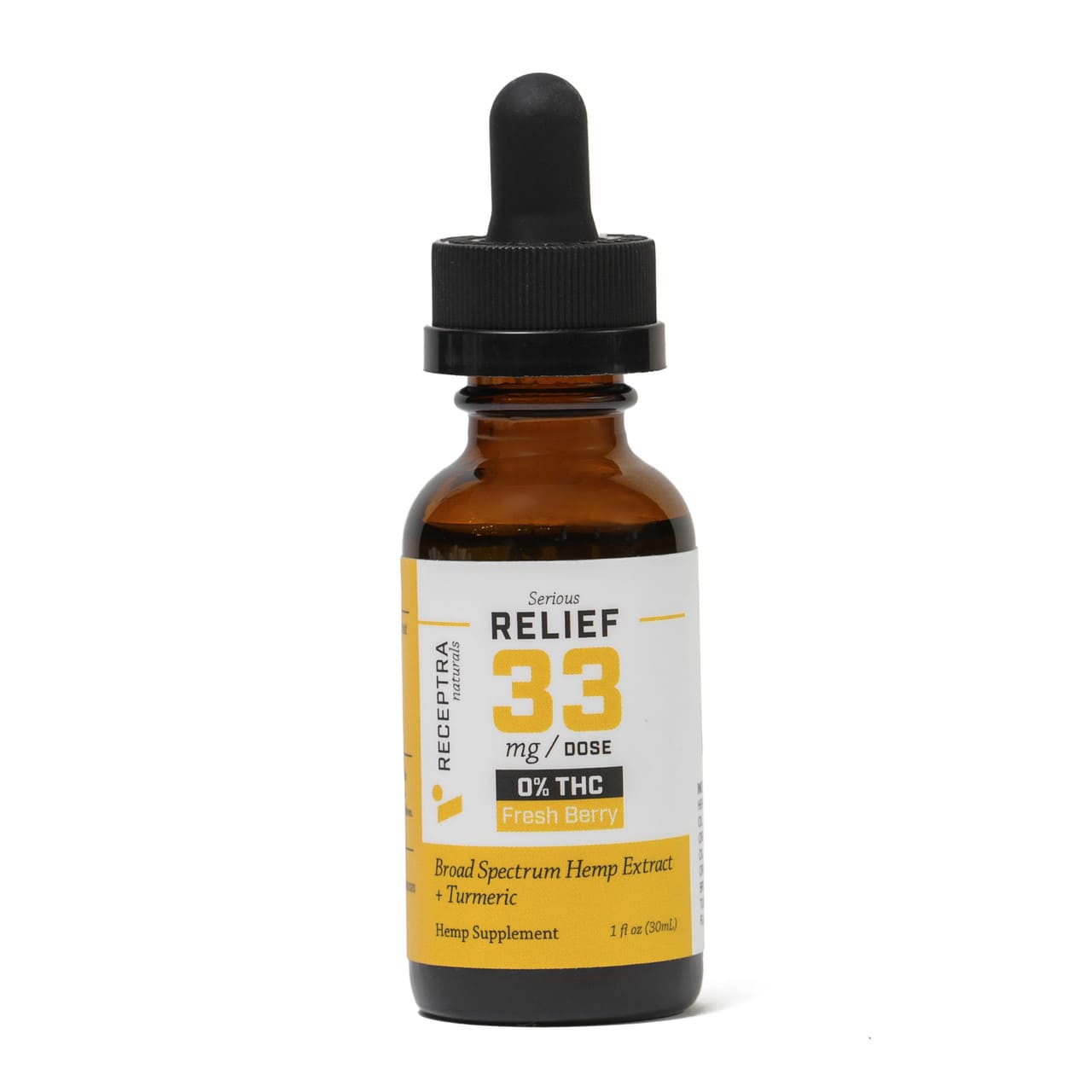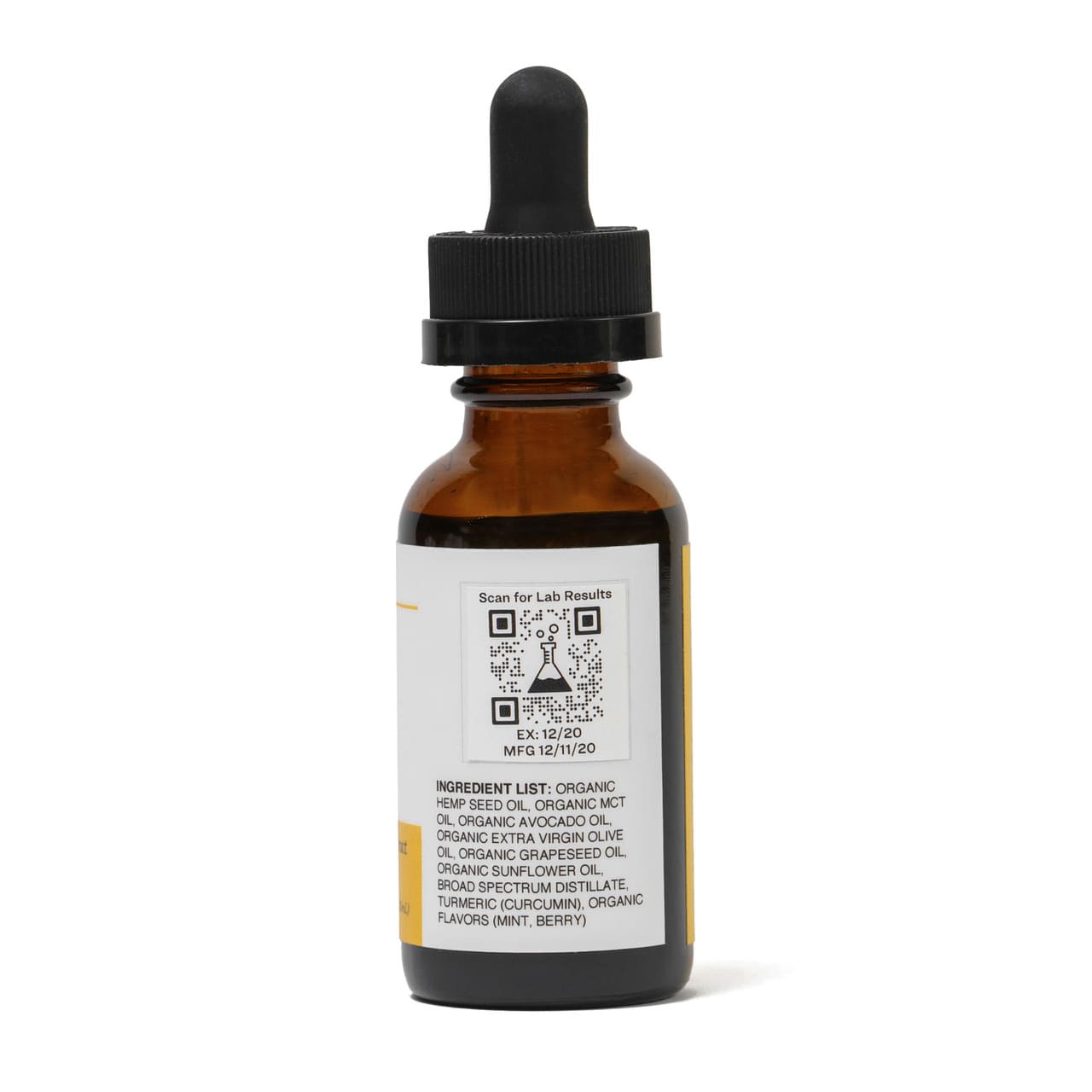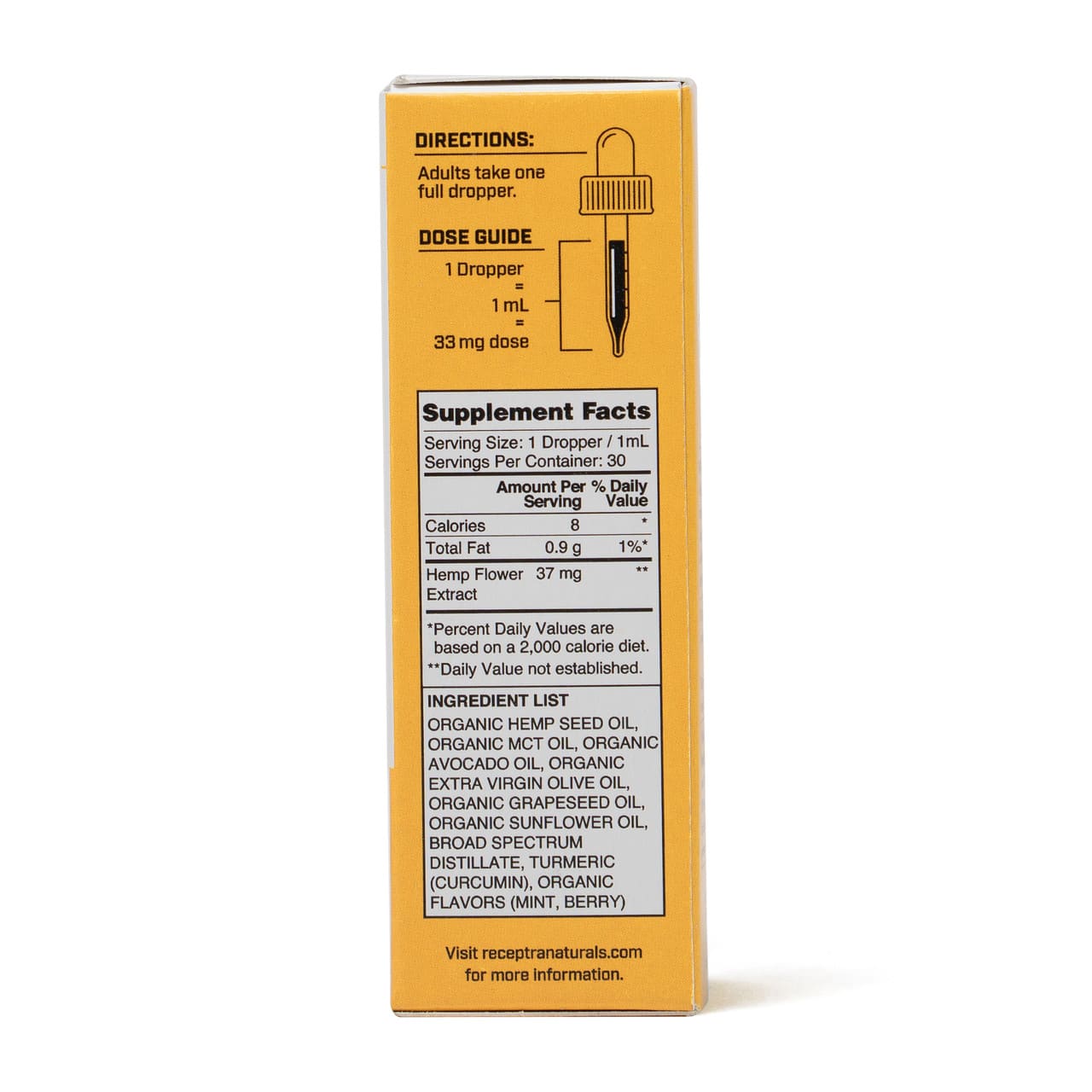 Serious Relief + Turmeric 0% THC Tincture 33mg/dose
by

Receptra
$84.99
Buy Now
On Official Website
Receptra Shipping Terms:
FREE SHIPPING on orders over $75! Shipping can take 7-10 days.
Serious Relief + Turmeric 0% THC Tincture 33mg/dose is formulated for consumers seeking CBD-infused goods with zero THC. With this Receptra product, you won't have any mind-altering effects. On average, a 30 ml bottle includes 1000 mg of broad-spectrum CBD. The manufacturer uses a wide range of organic components that promote relief and recovery, eliminate discomfort, reduce irritation, and boost natural energy. Grapeseed oil, avocado oil, sunflower oil, olive oil, and curcumin are on the list of ingredients. Natural mint and berry flavorings are used to create a Fresh Berry flavor.