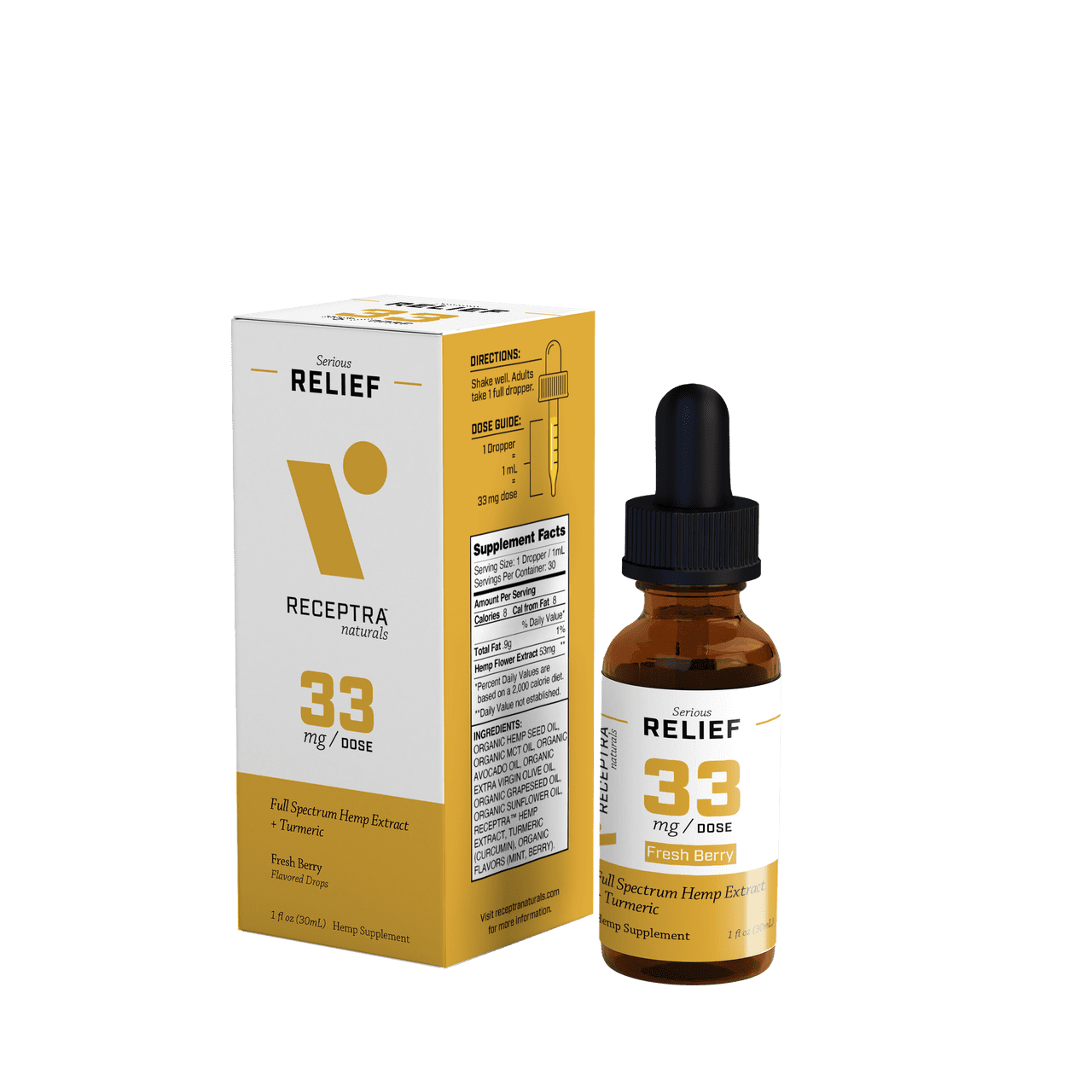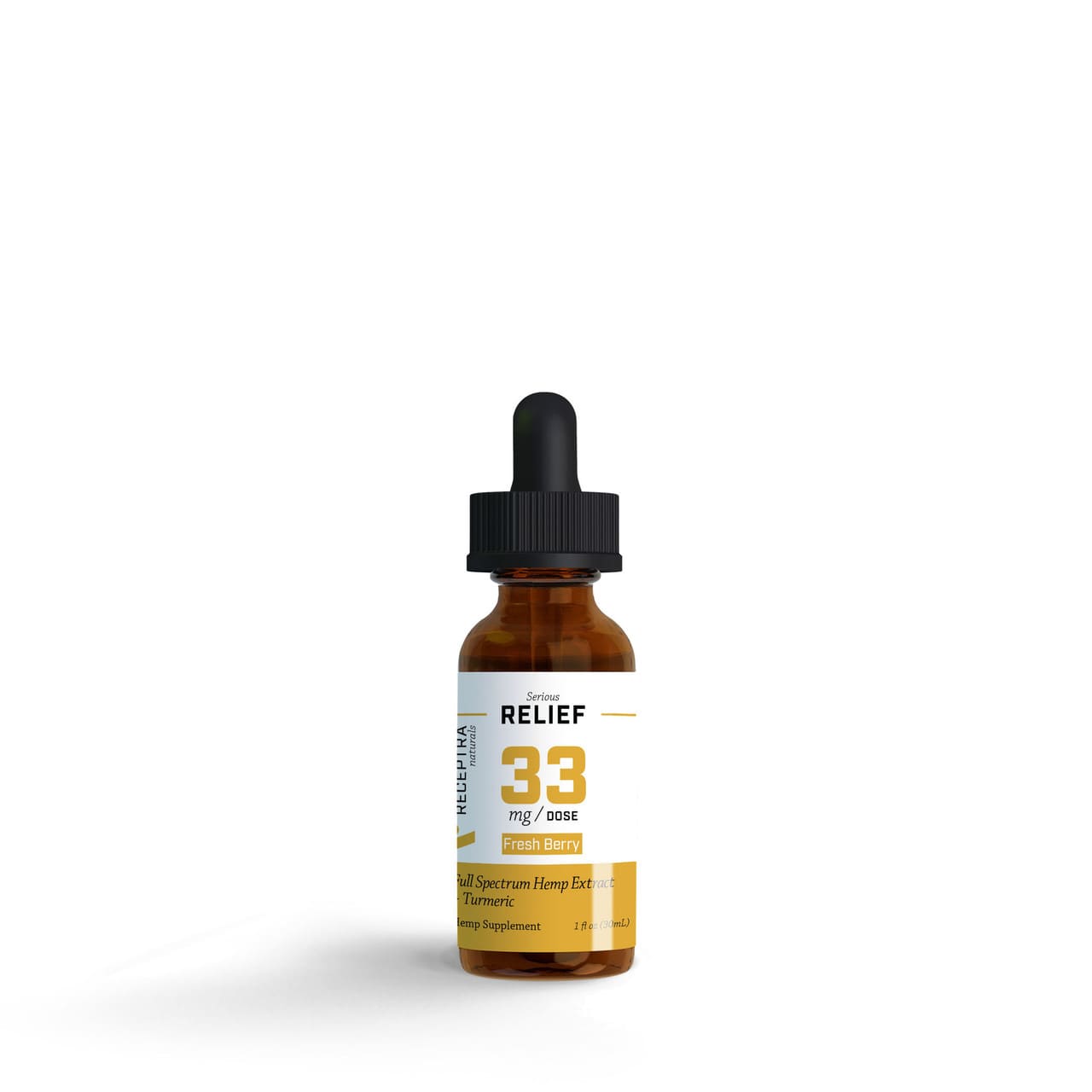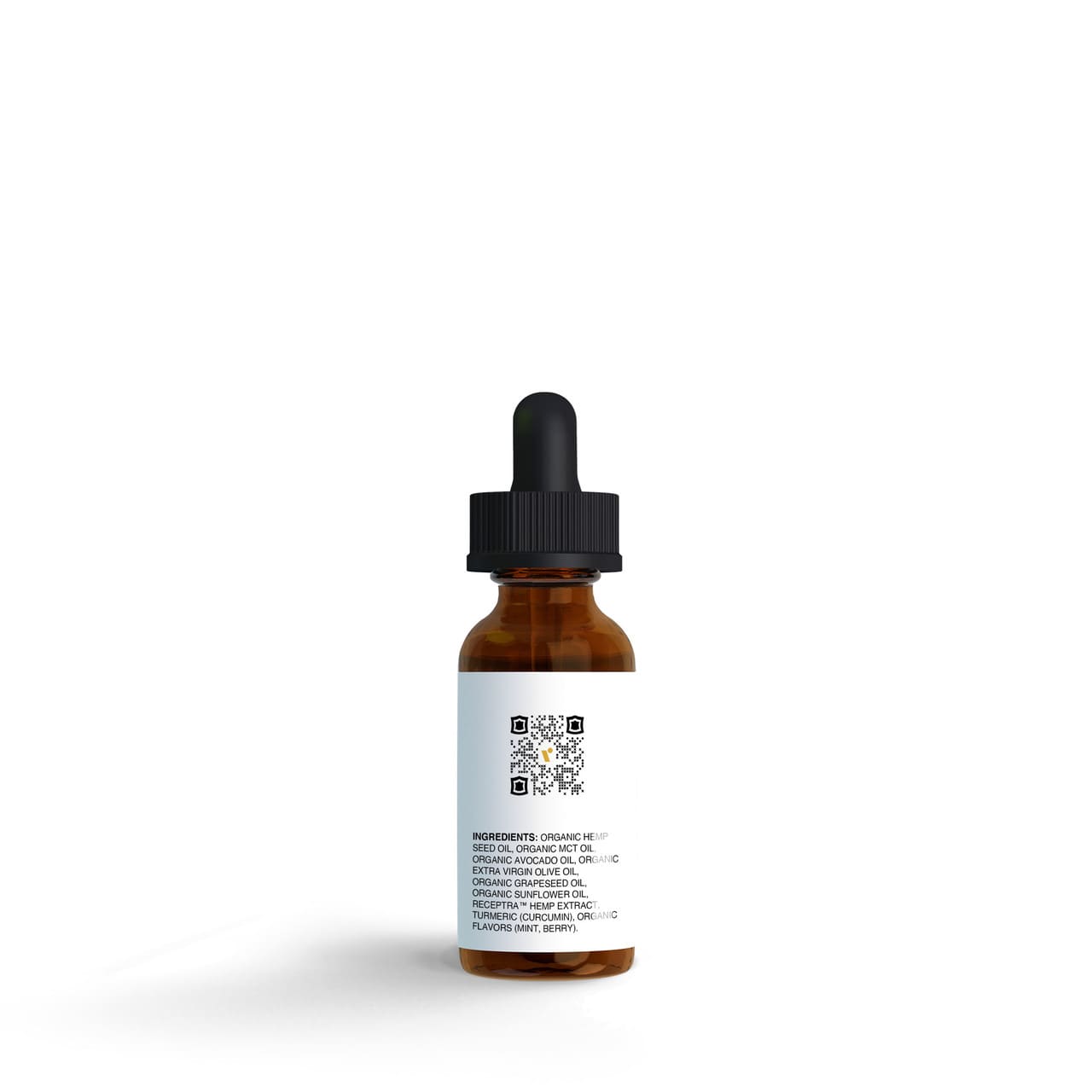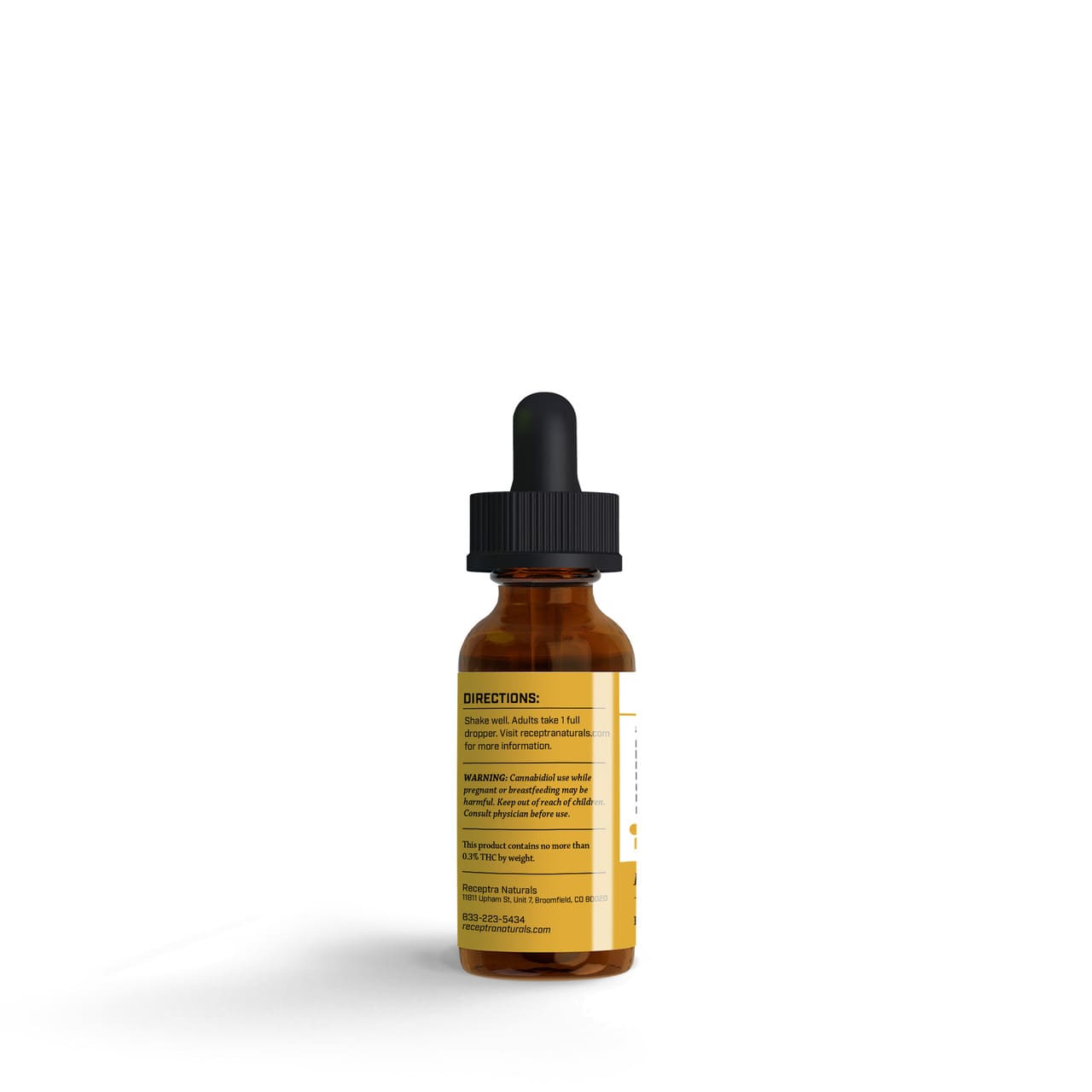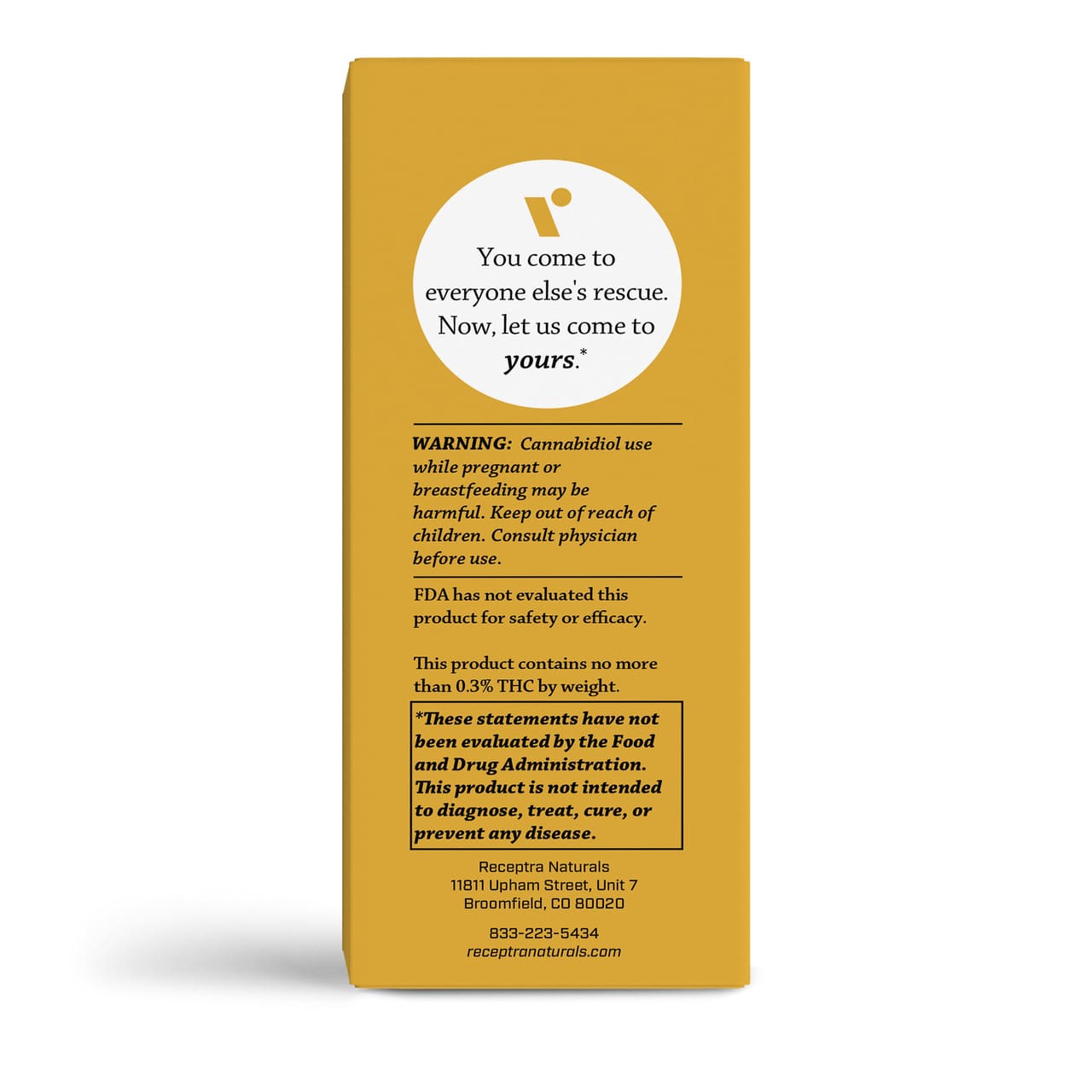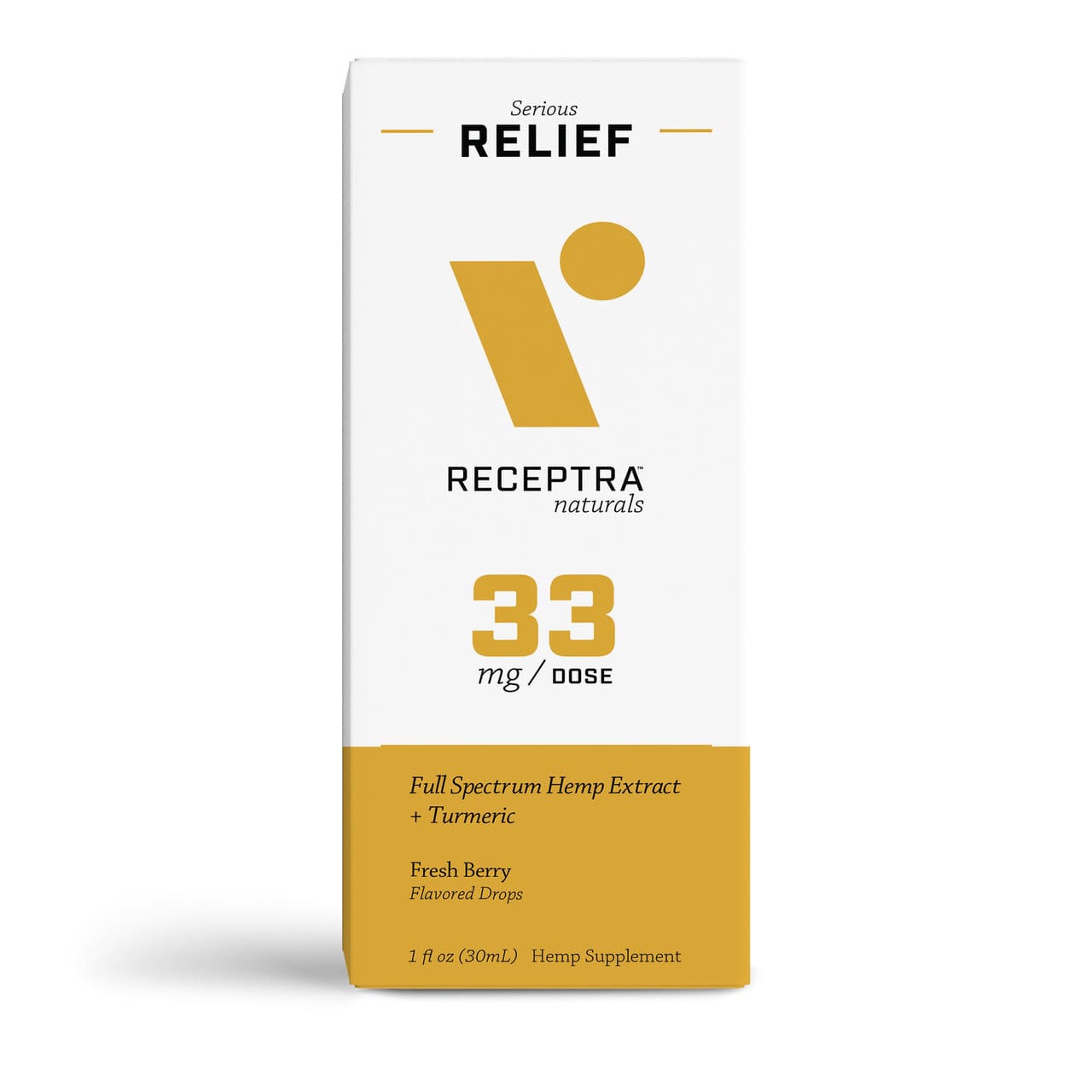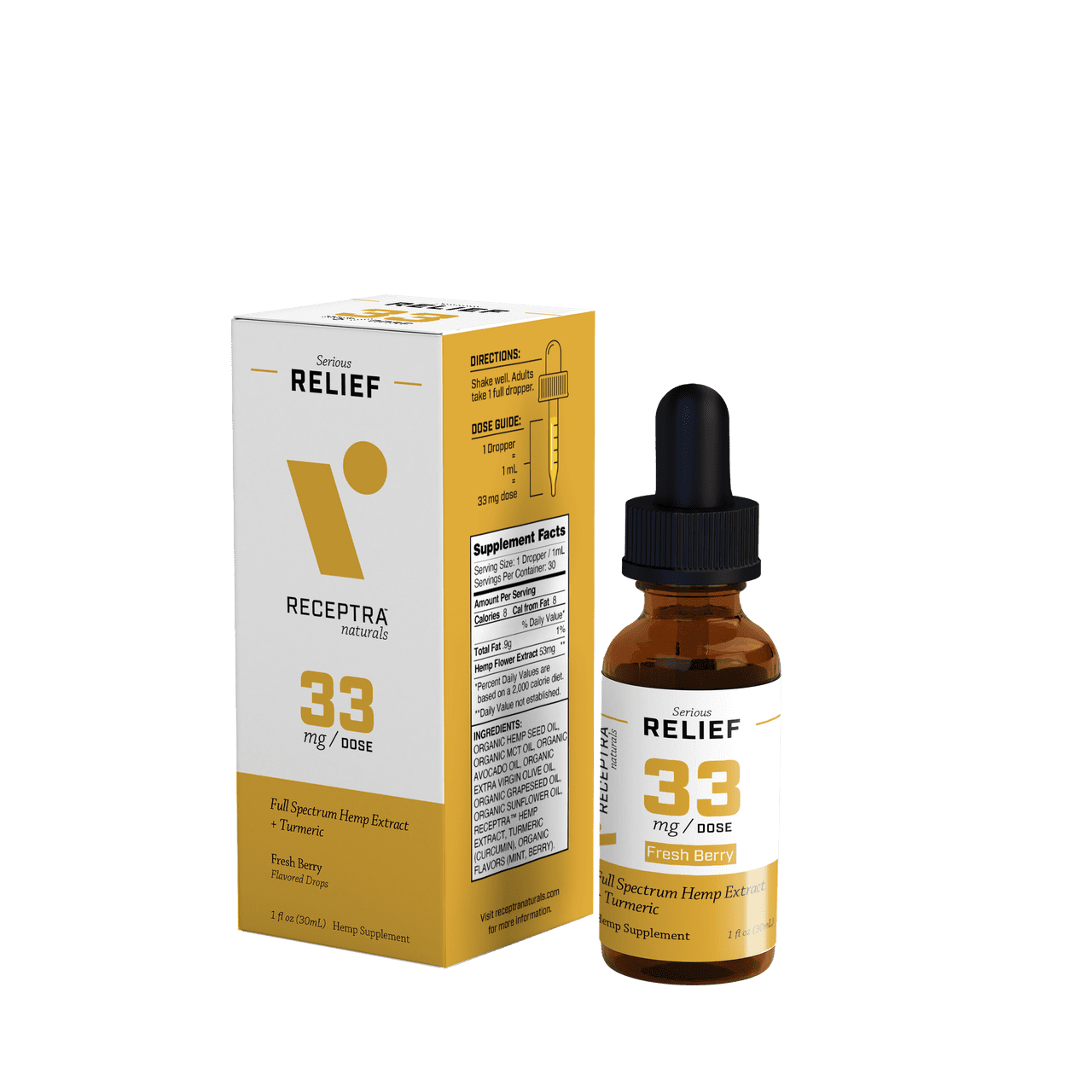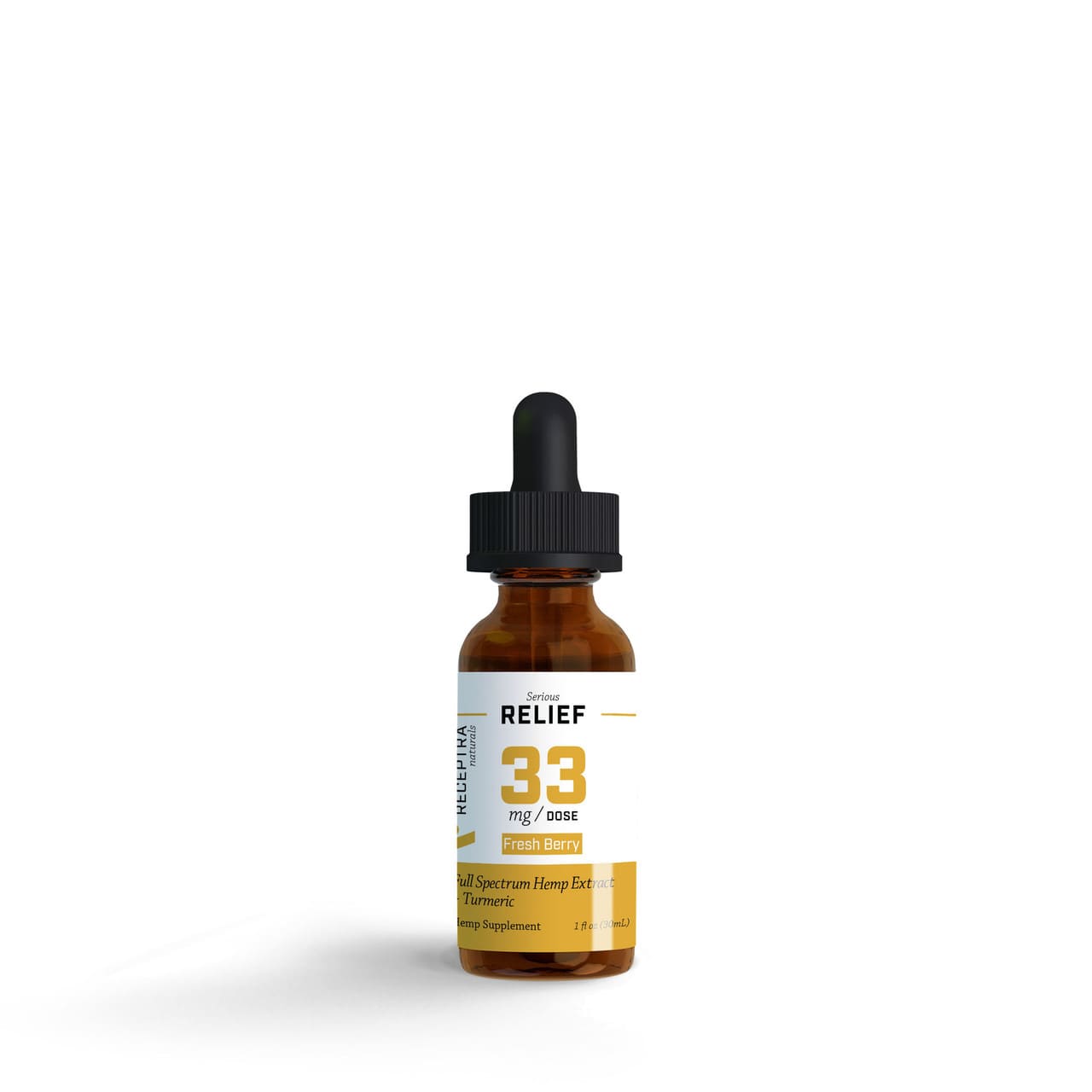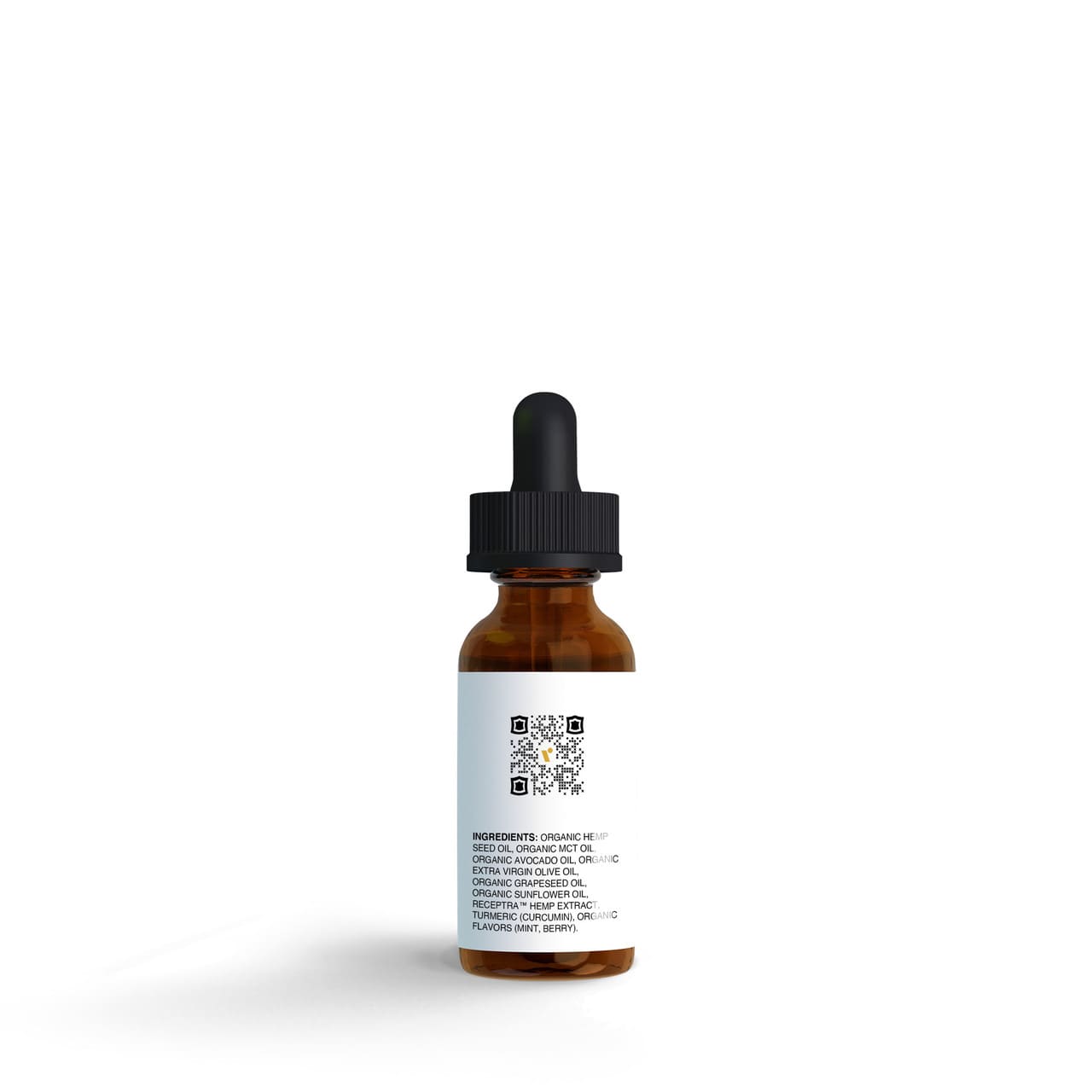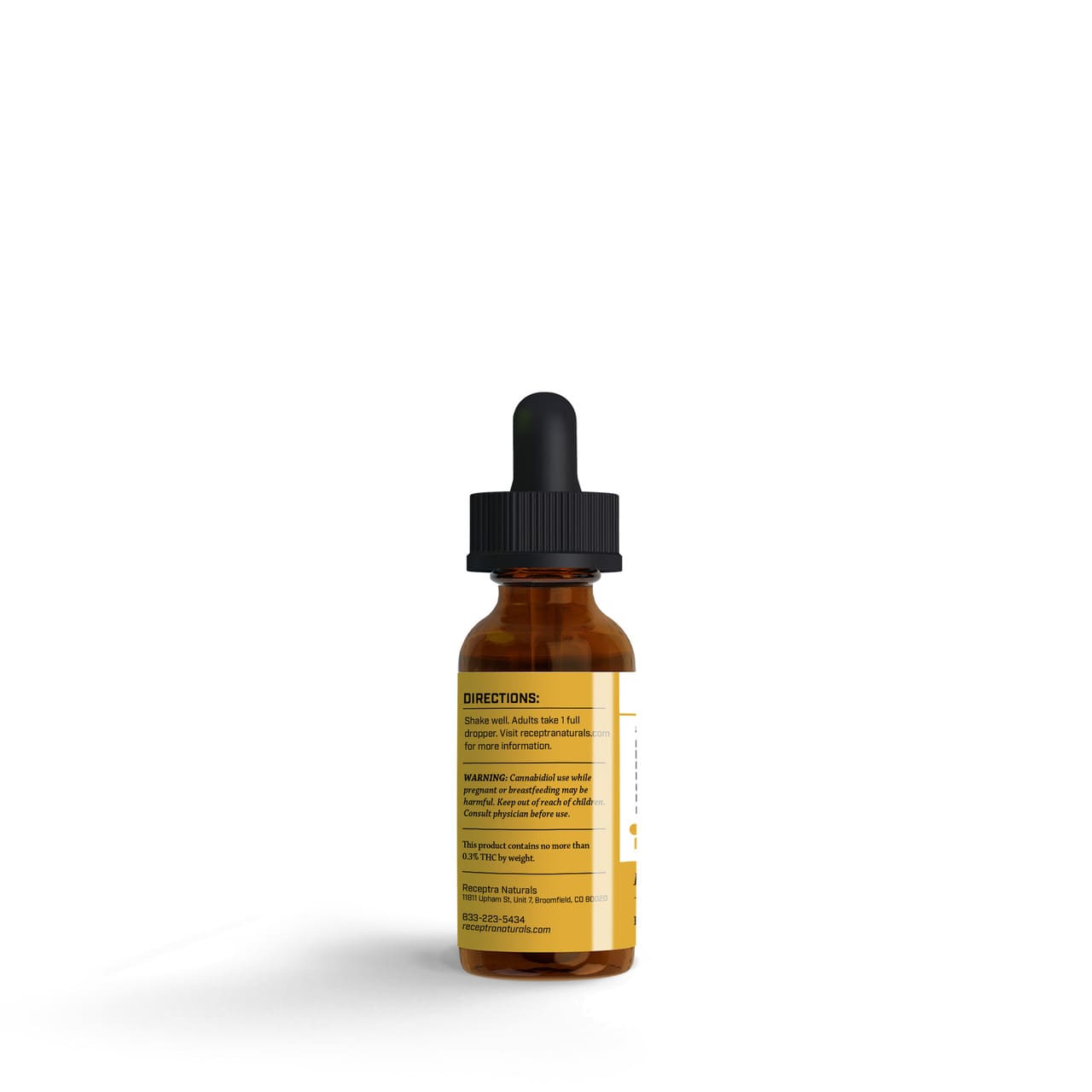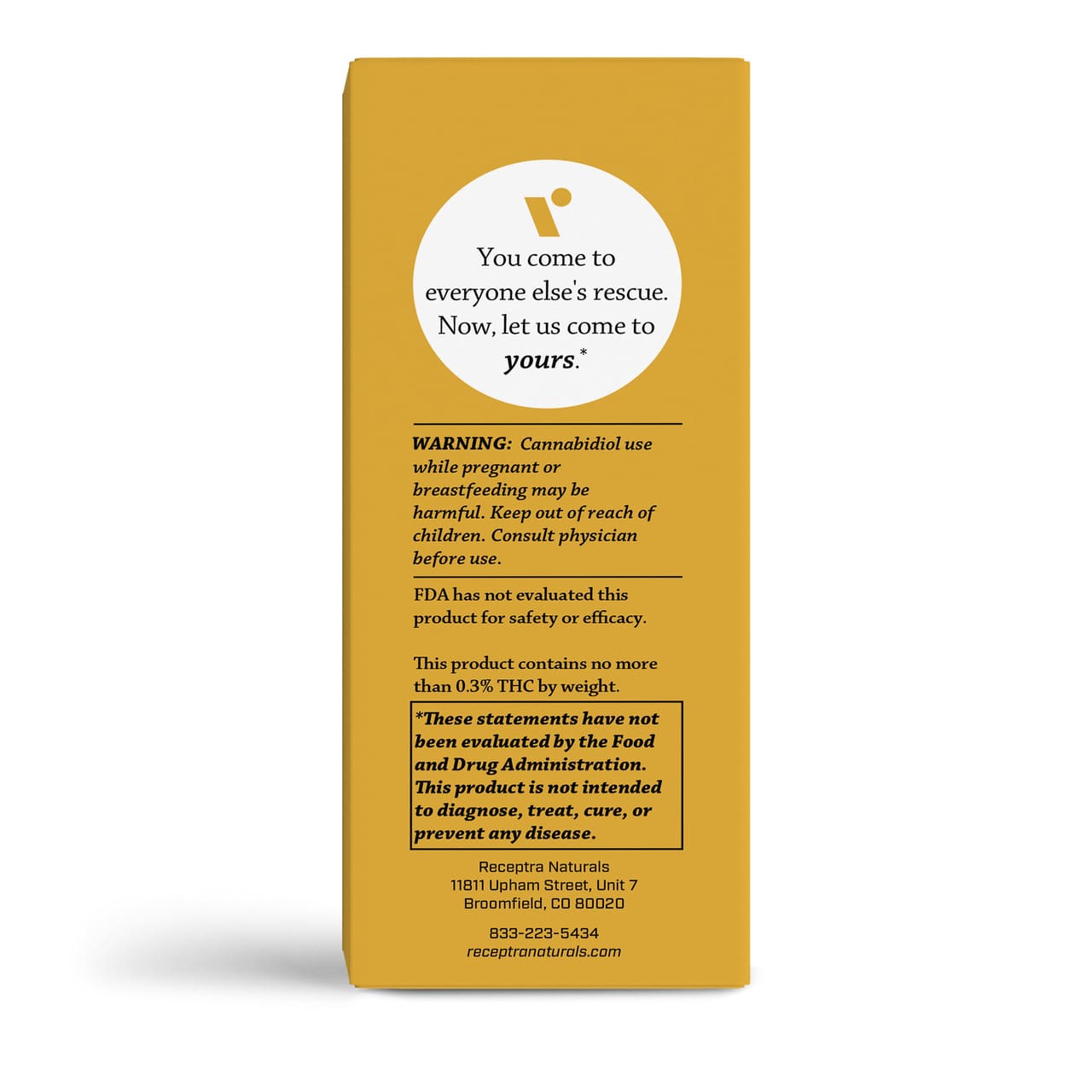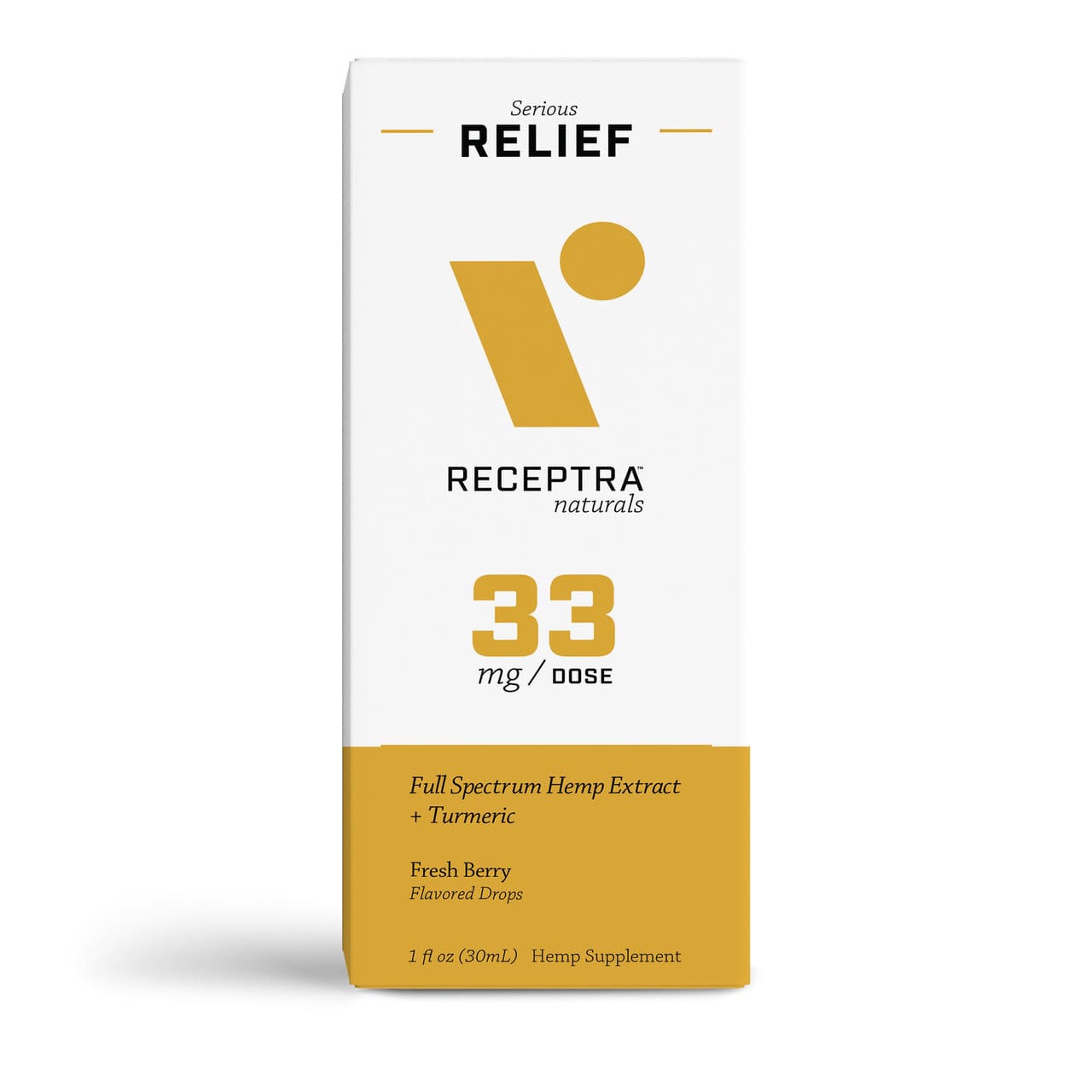 Serious Relief + Turmeric Tincture 33mg/dose
by

Receptra
$84.99
Buy Now
On Official Website
Receptra Shipping Terms:
FREE SHIPPING on orders over $75! Shipping can take 7-10 days.
Serious Relief + Turmeric Tincture 33mg/dose is a combo of therapeutically beneficial plant-based ingredients. It combines the natural powers of olive oil, sunflower oil, grapeseed oil, avocado oil, and turmeric in addition to 1000 mg of full-spectrum CBD extract. This organic Receptra blend increases concentration, allows for faster recovery, boosts the immune system, promotes overall relaxation, and improves sleep quality. The tincture has a refreshing Fresh Berry flavor due to natural mint and berry flavorings. It comes in a 30 ml bottle with a dropper for convenient and precise serving.