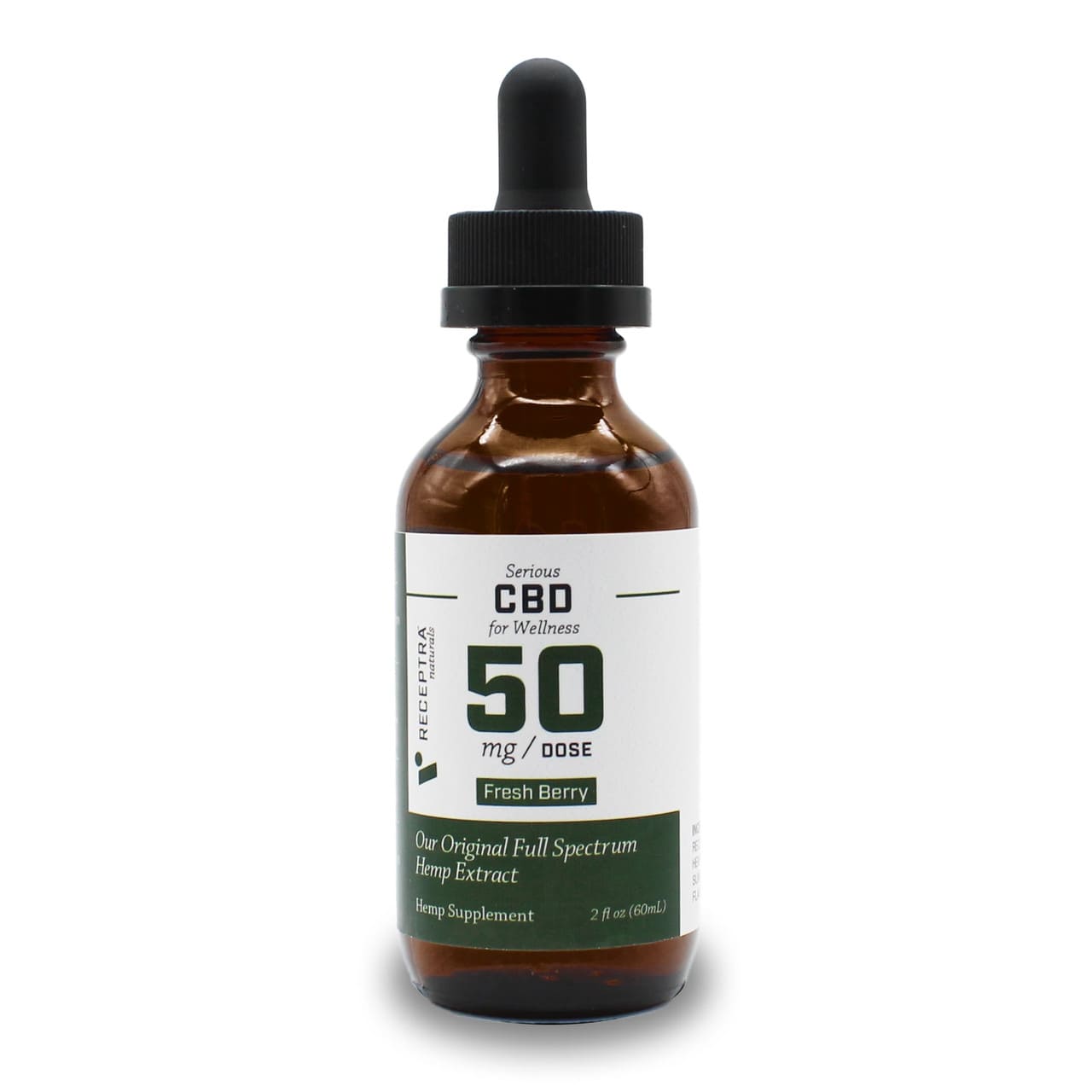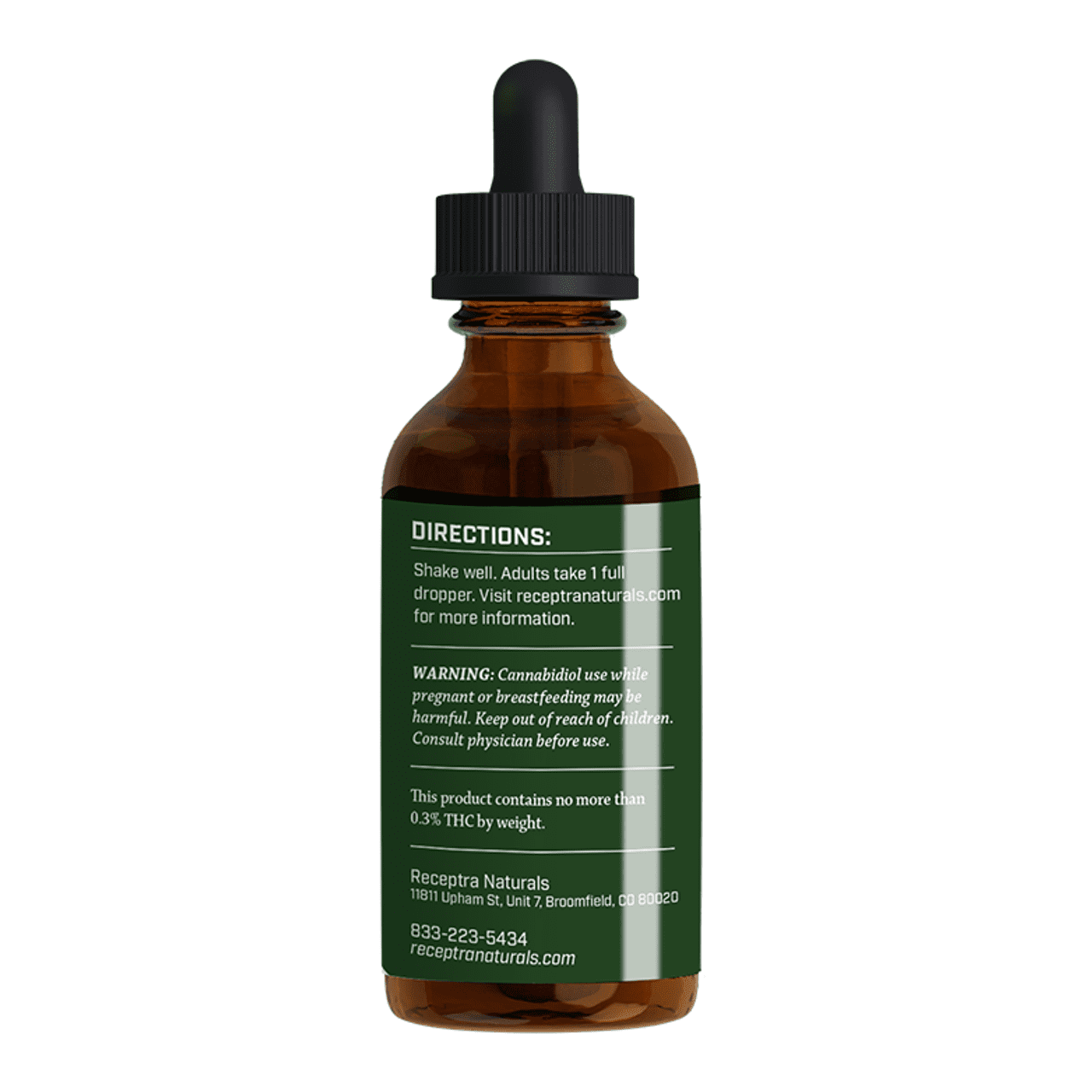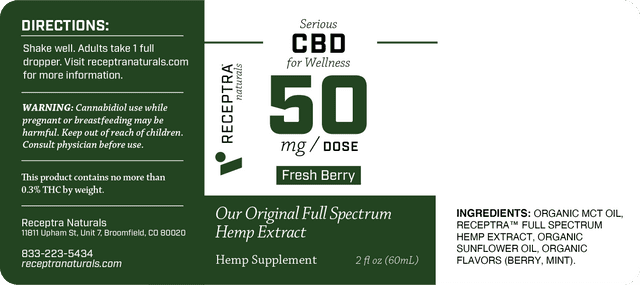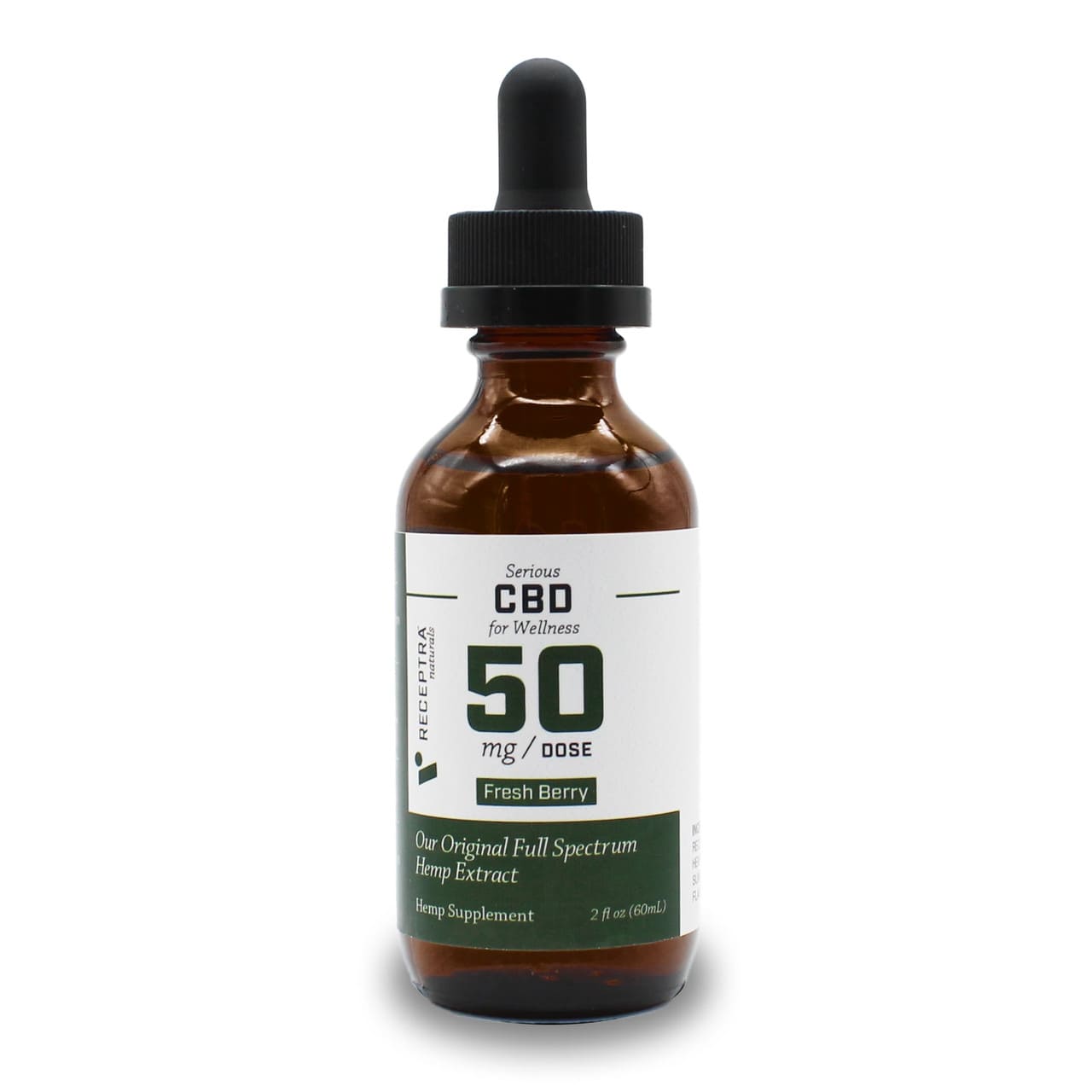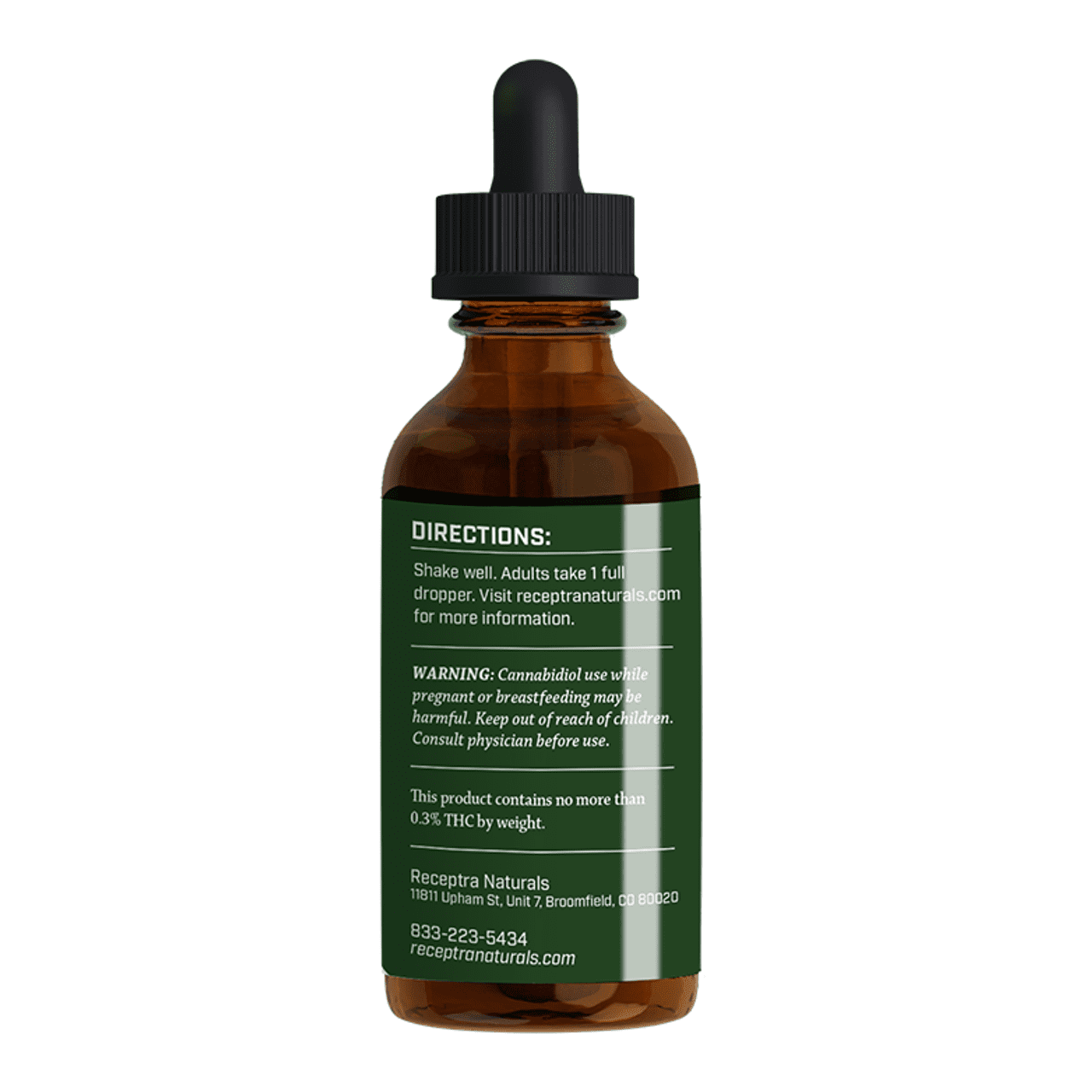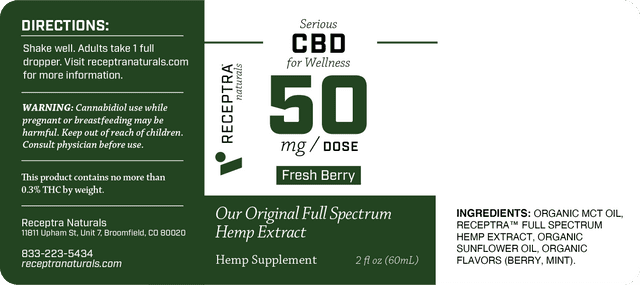 Serious Wellness CBD 50mg/dose (2oz)
by

Receptra
$204.99
Buy Now
On Official Website
Receptra Shipping Terms:
FREE SHIPPING on orders over $75! Shipping can take 7-10 days.
Welcome a renewed version of the original Receptra's Prime and Plus formula! Aside from 3000 mg of full-spectrum CBD extract, Serious Wellness CBD 50mg/dose (2oz) includes sunflower oil, MCT oil, and organic flavorings that create a delicious Fresh Berry flavor. This mix of natural components allows consumers to get utmost relief and relaxation, support a sense of calm, deal with daily stress, and improve night's sleep. Though the product comes with a minimal number of components, it is packed with therapeutic benefits. You can take it at any time of day or night.