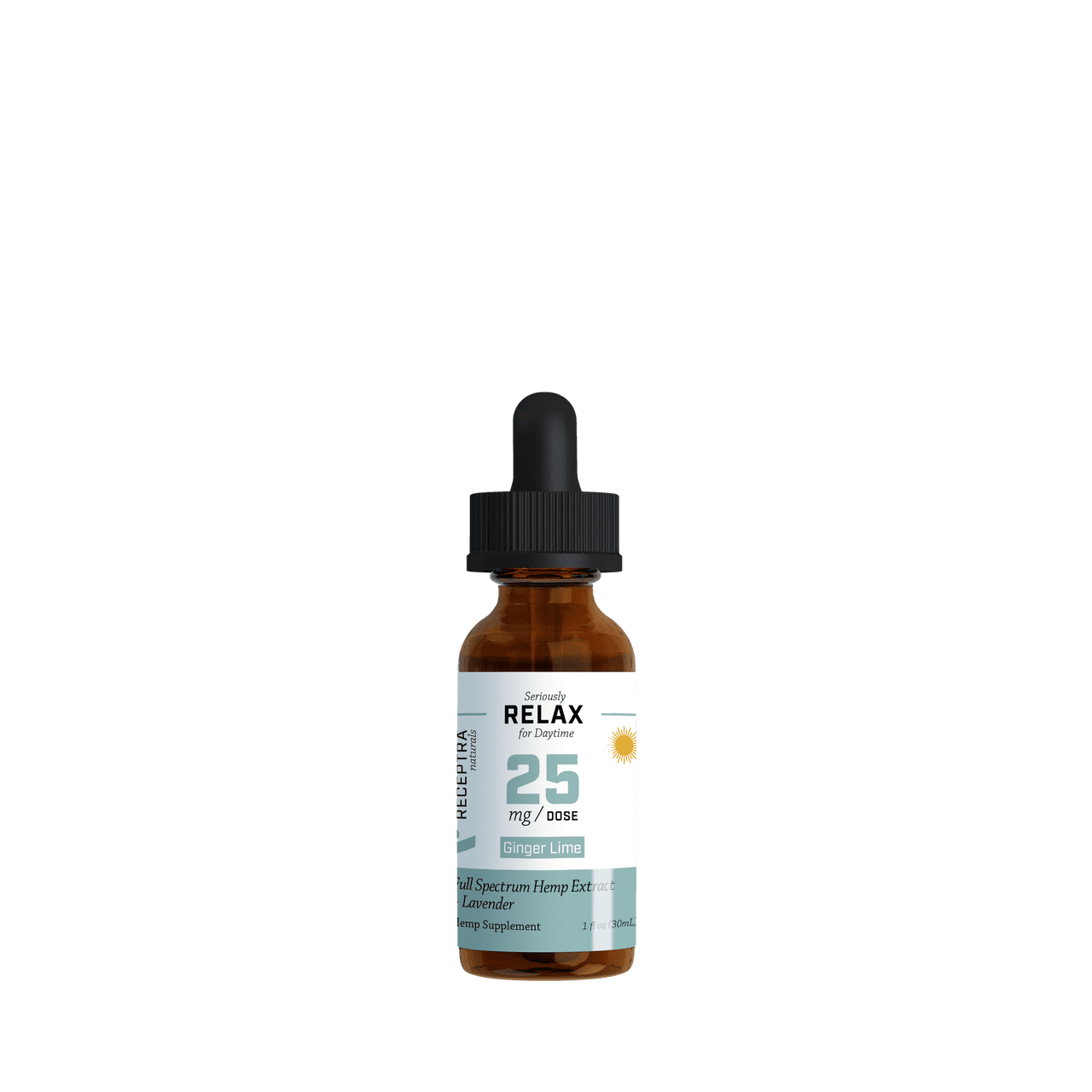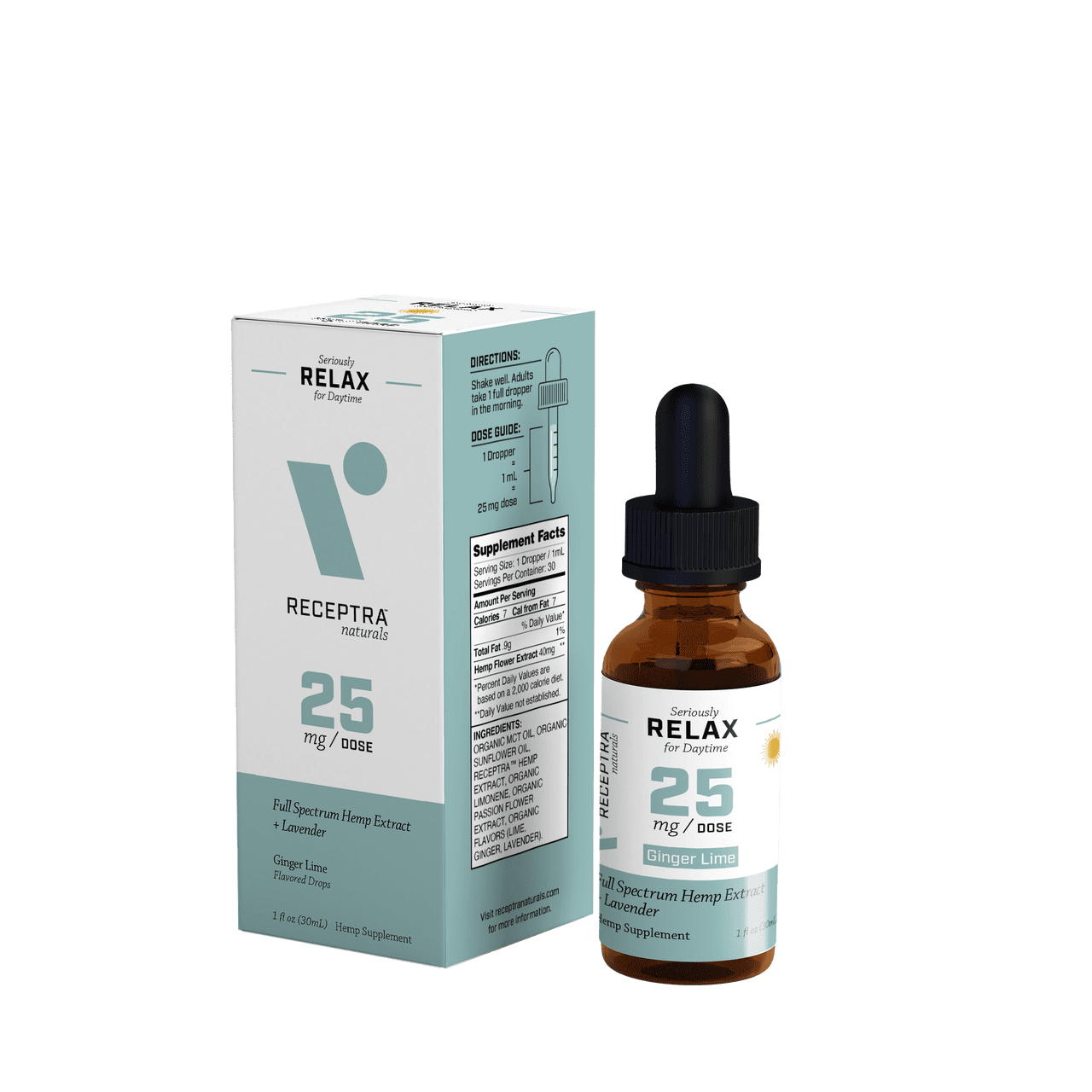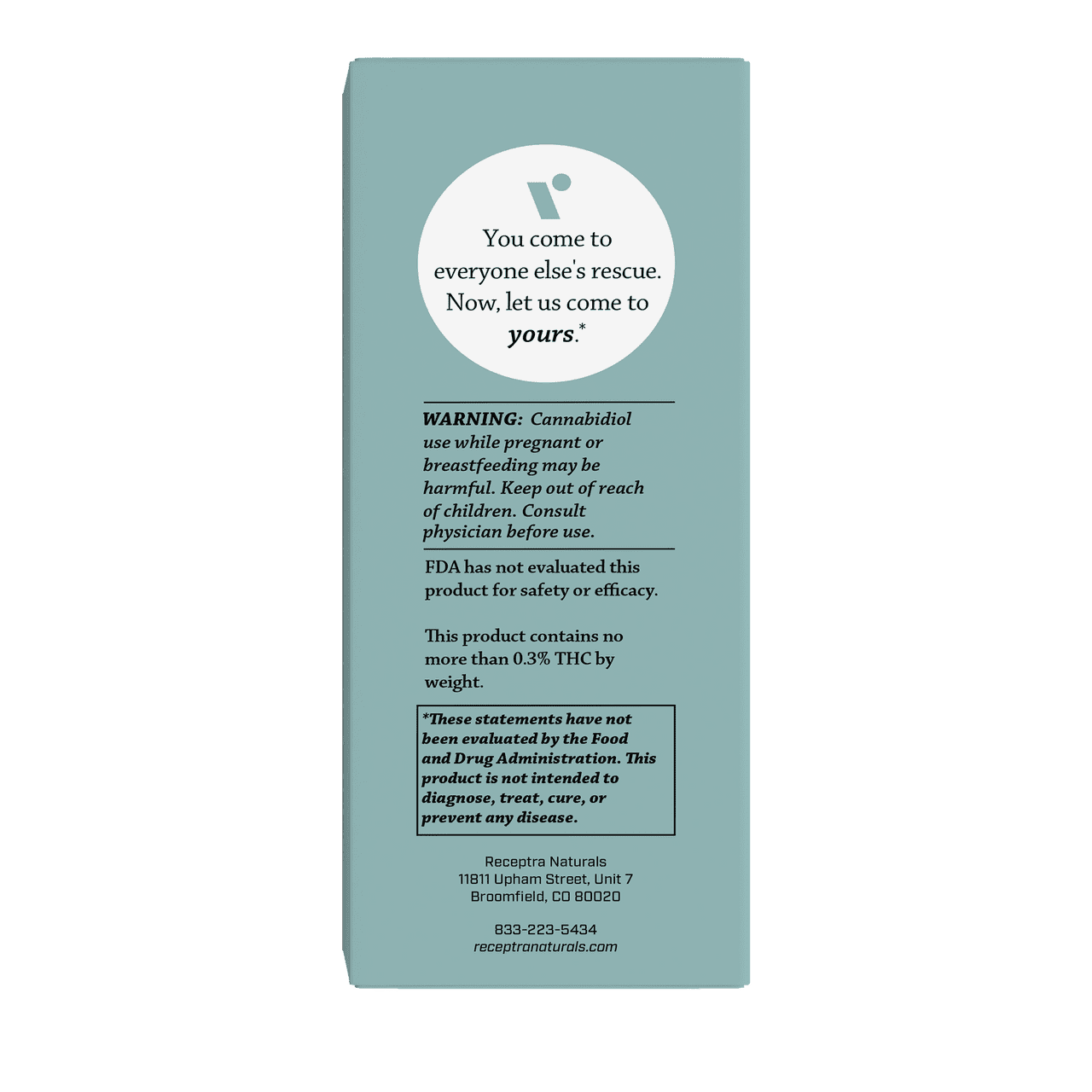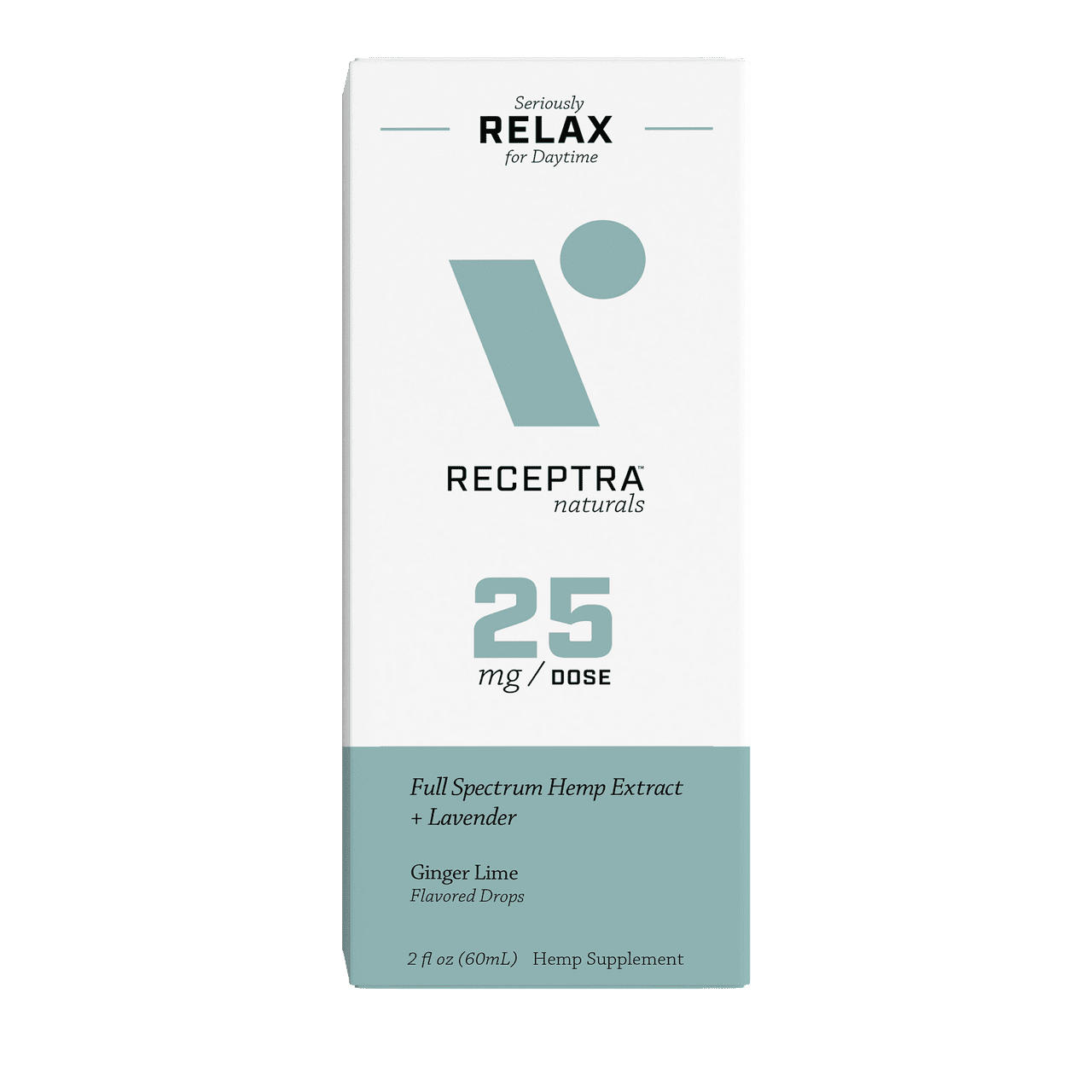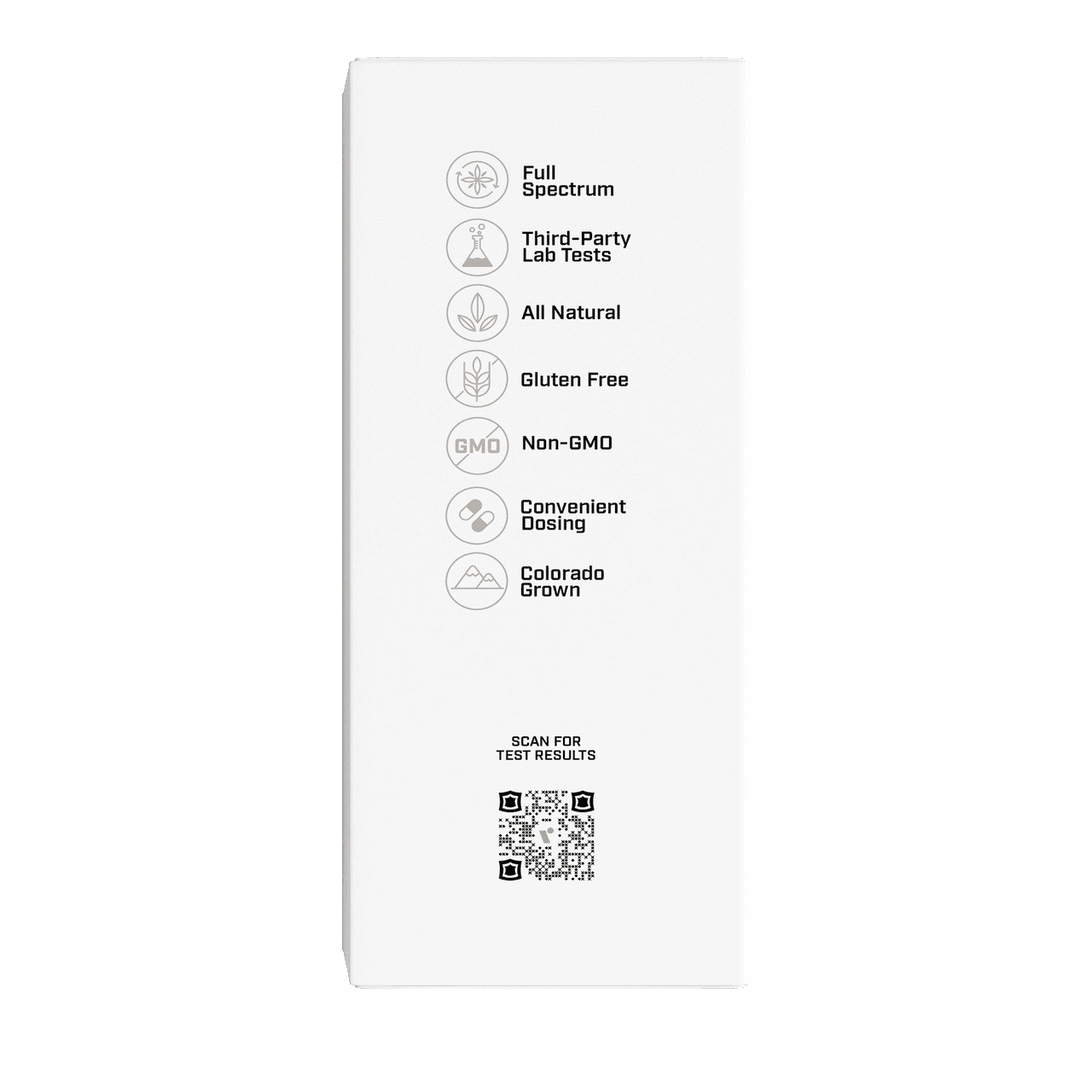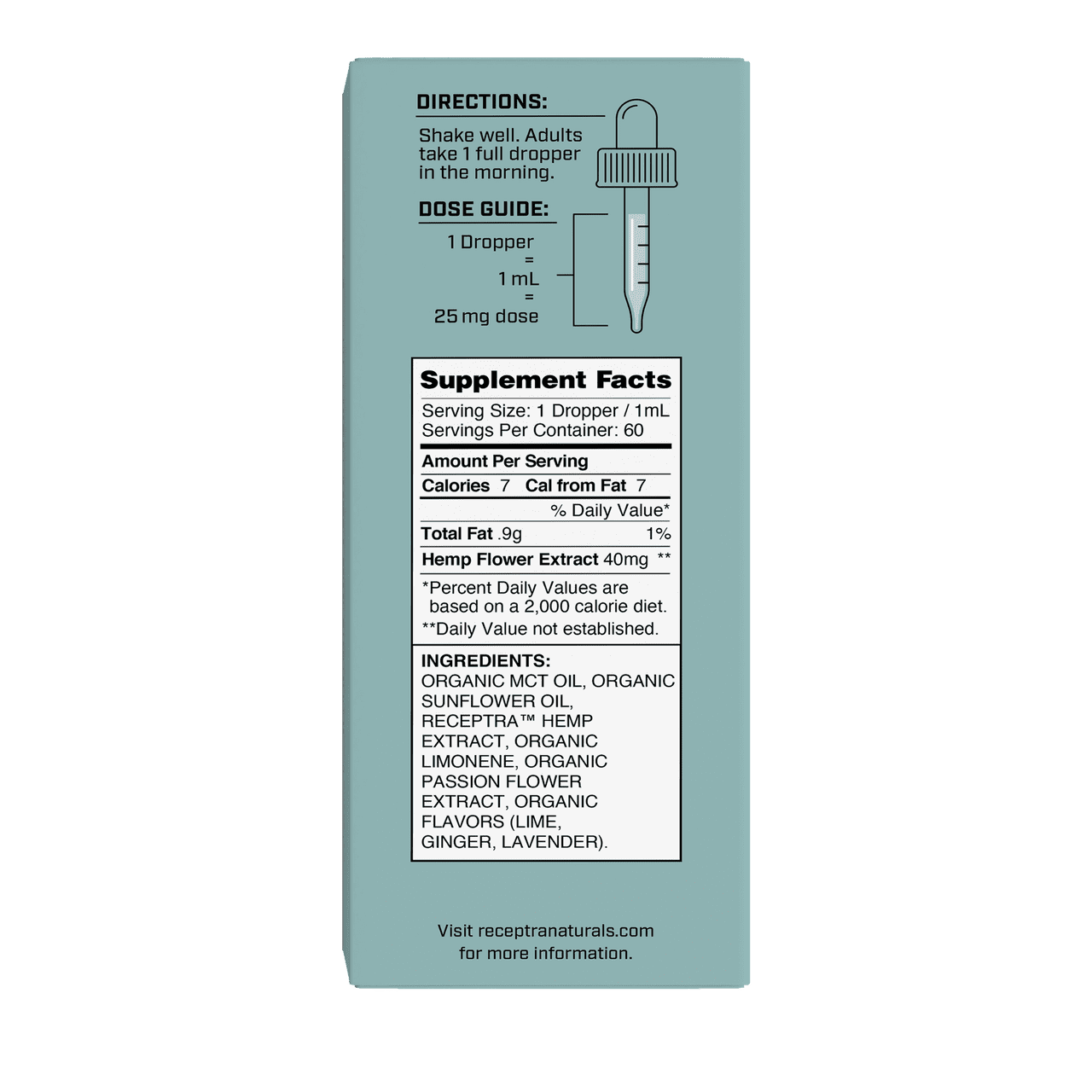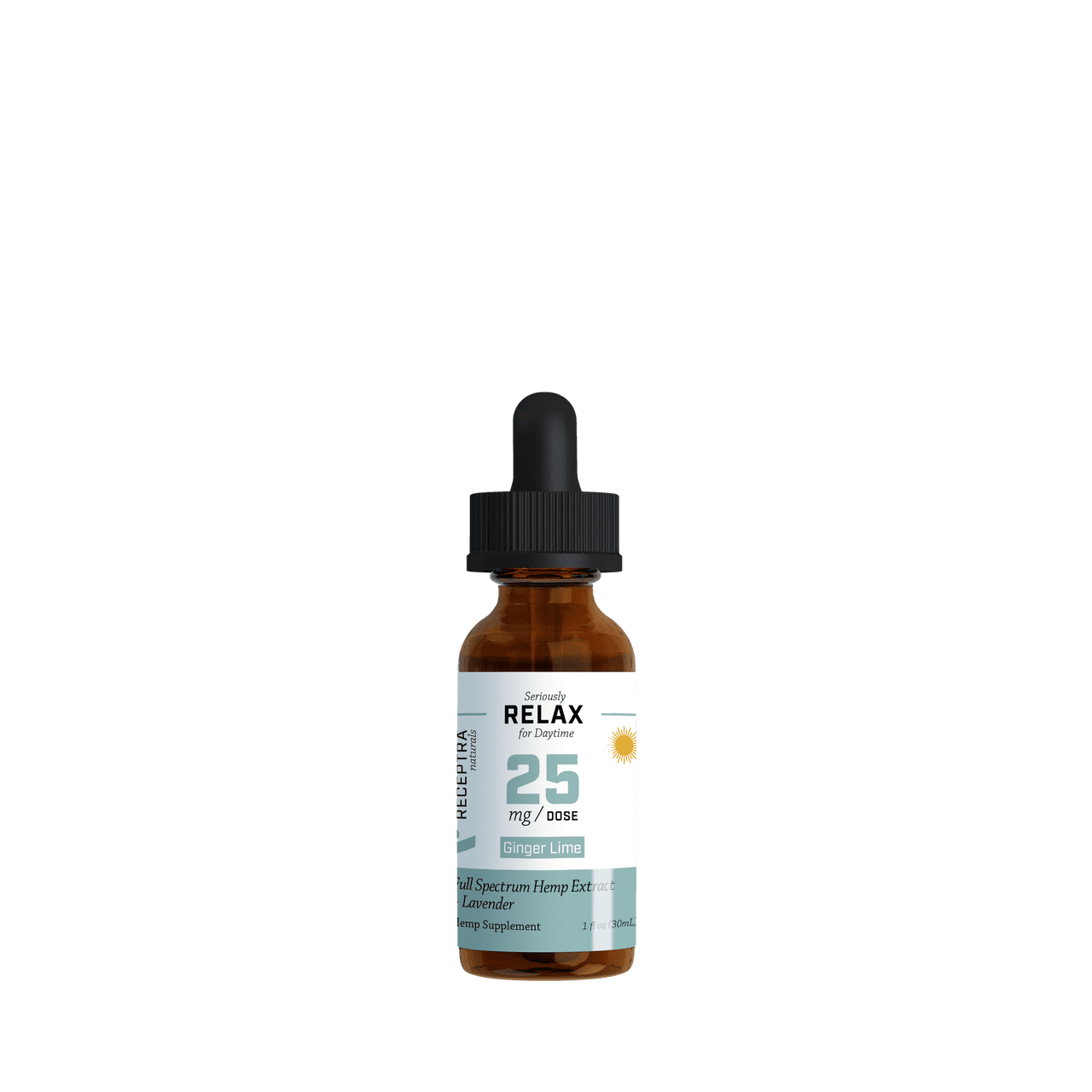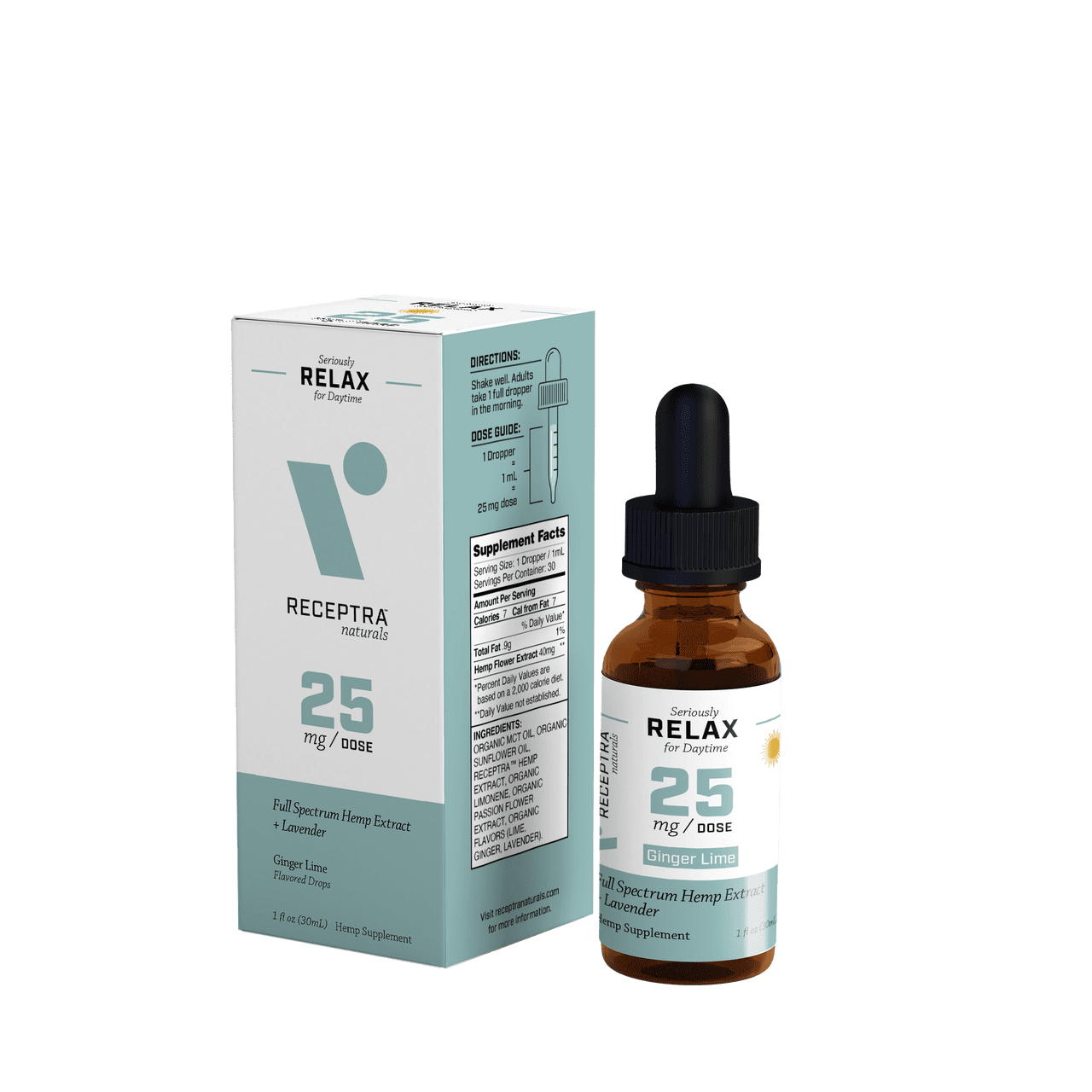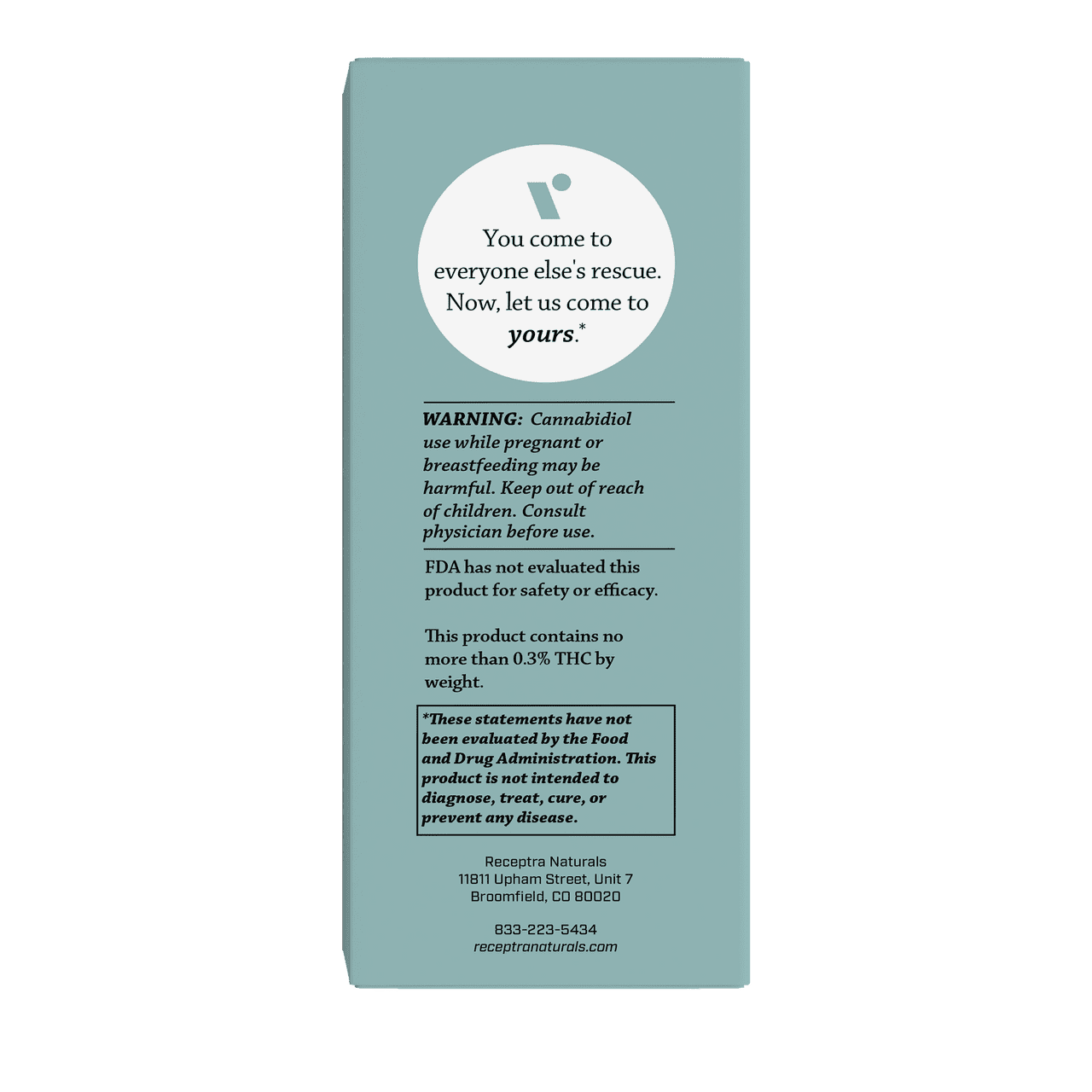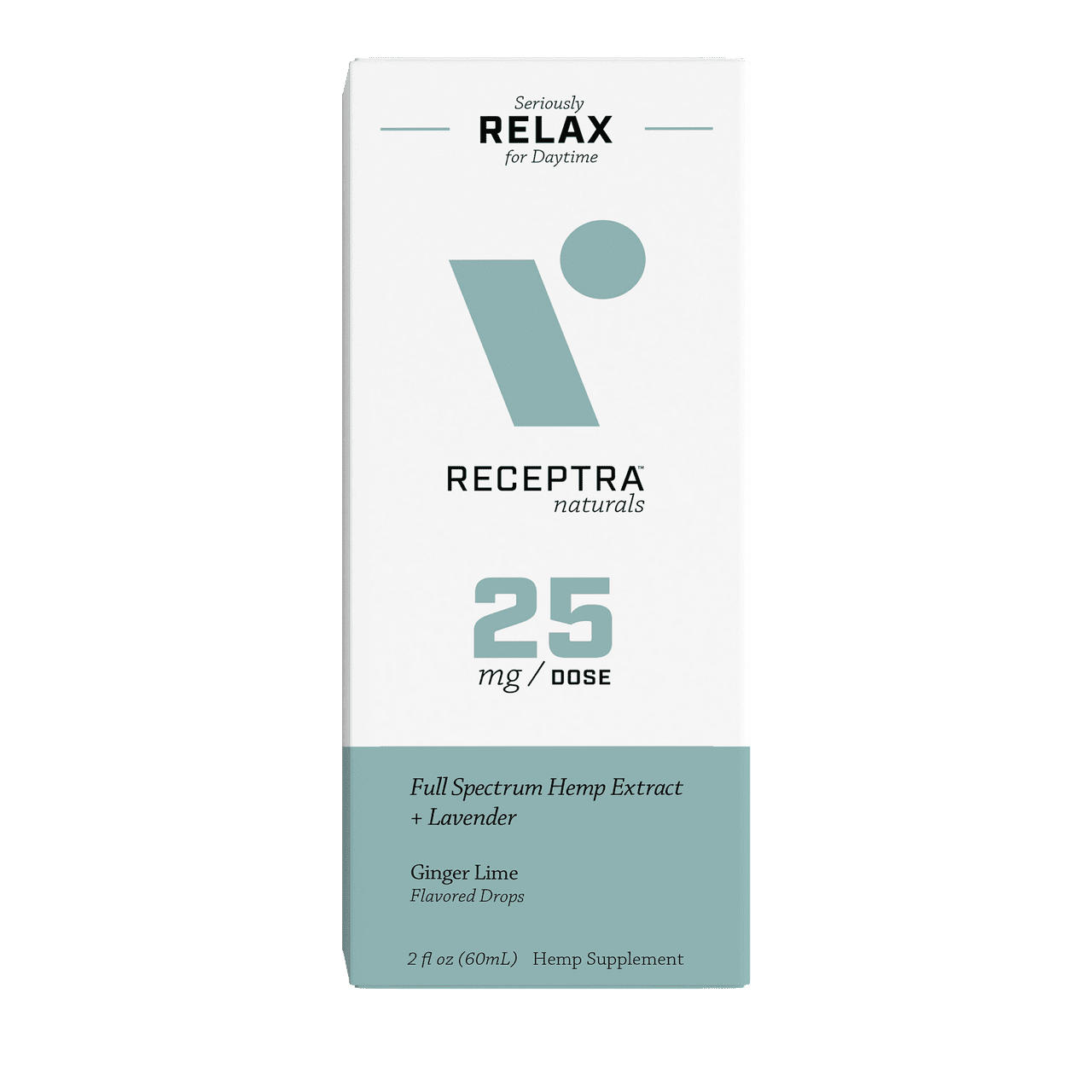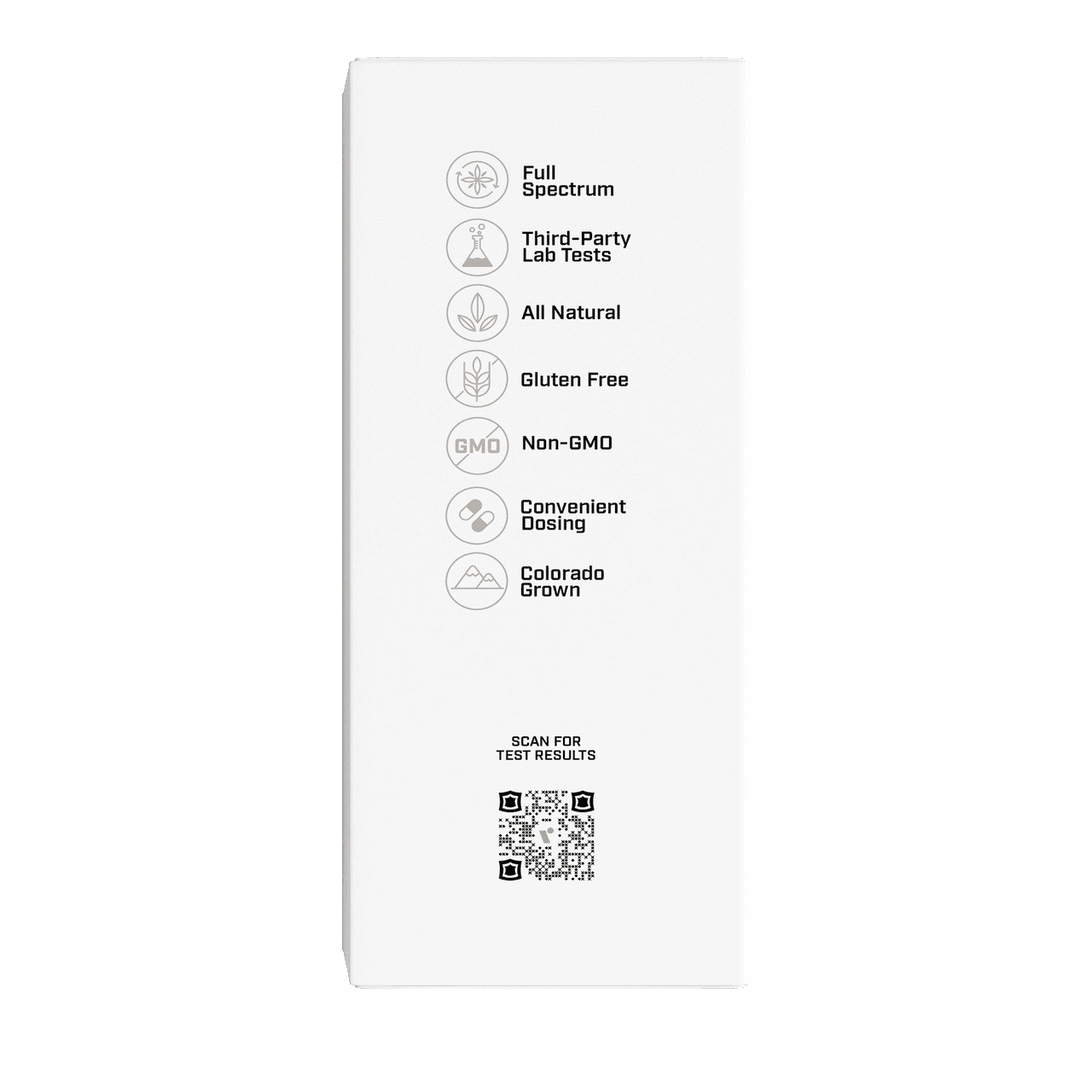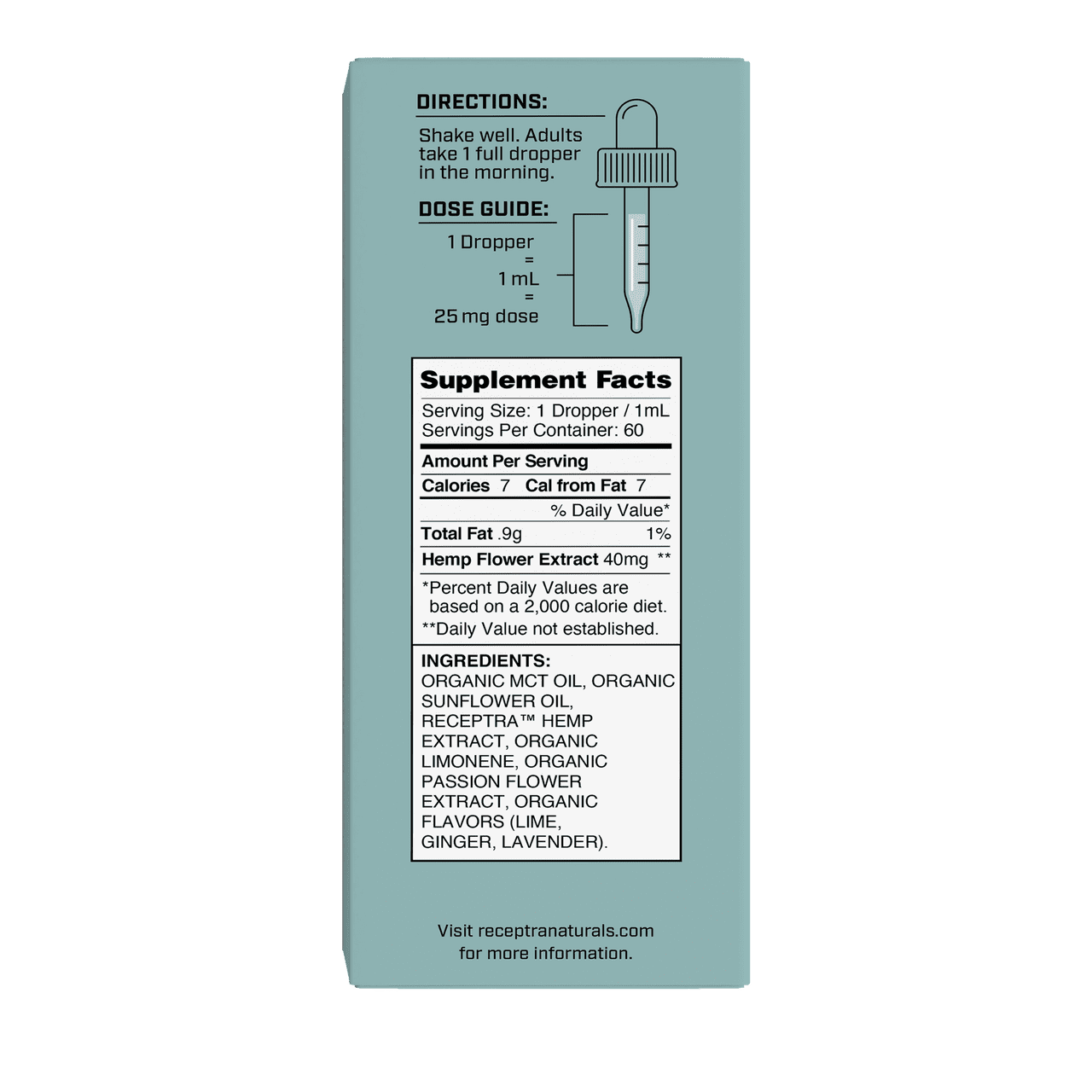 Seriously Relax + Lavender Tincture 25mg /dose
by

Receptra
$79.99
Buy Now
On Official Website
Receptra Shipping Terms:
FREE SHIPPING on orders over $75! Shipping can take 7-10 days.
Seriously Relax + Lavender Tincture 25mg /dose is intended for daytime use. It has been formulated to help people remain calm and focused, creating a healthy balance for mind and body. Receptra achieves these effects due to organic plant ingredients, such as lavender, passionflower, and organic limonene. Its Ginger Lime taste is obtained by adding natural flavorings. With a 30 ml bottle, you'll get 750 mg of full-spectrum CBD potency. It is a natural defense against daily stresses when your brain is always in overdrive so that you can claim victory all day long.