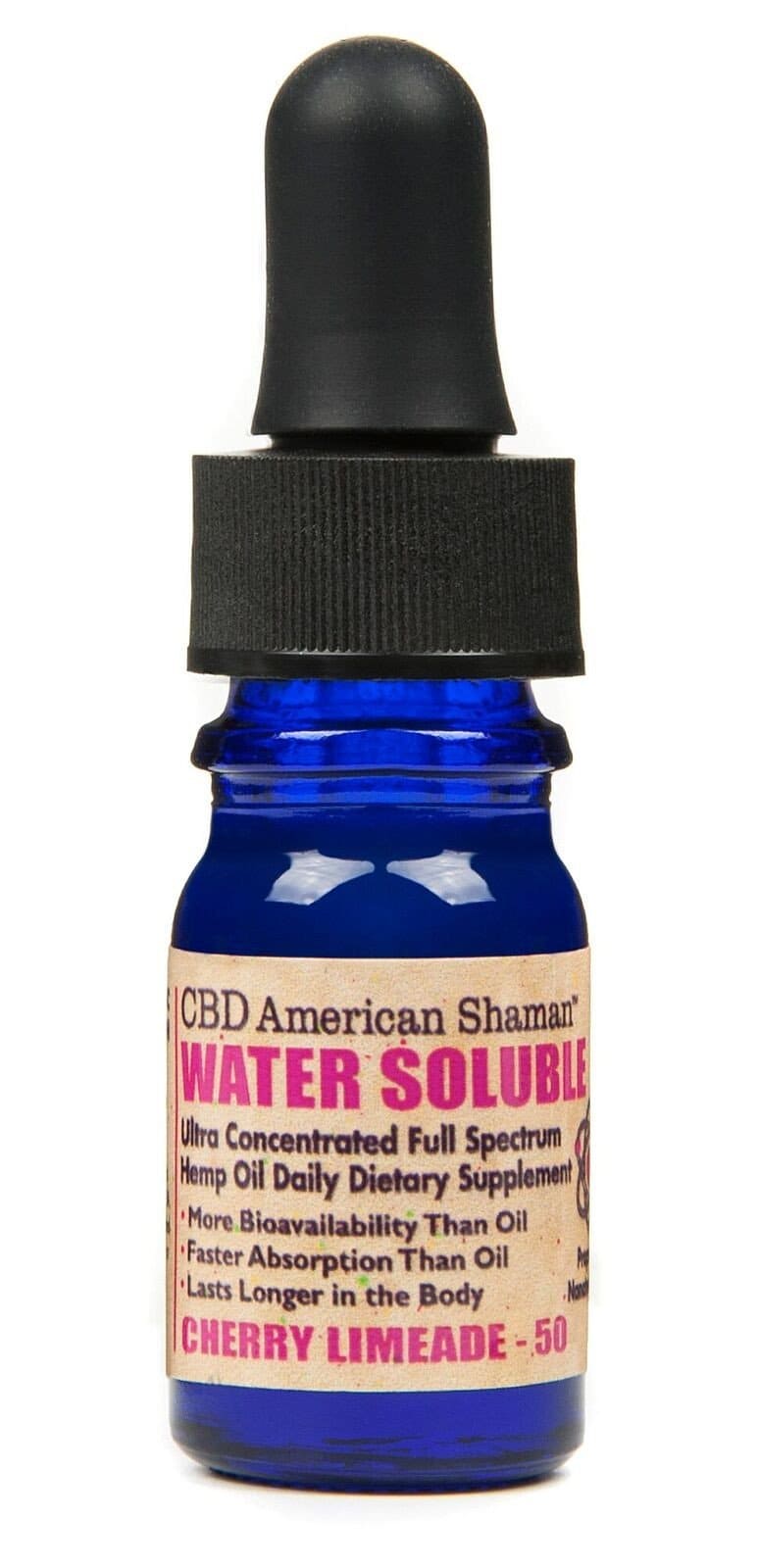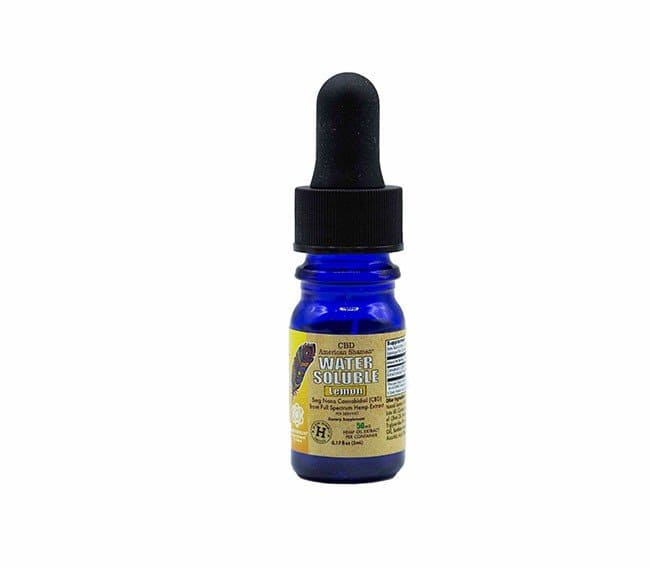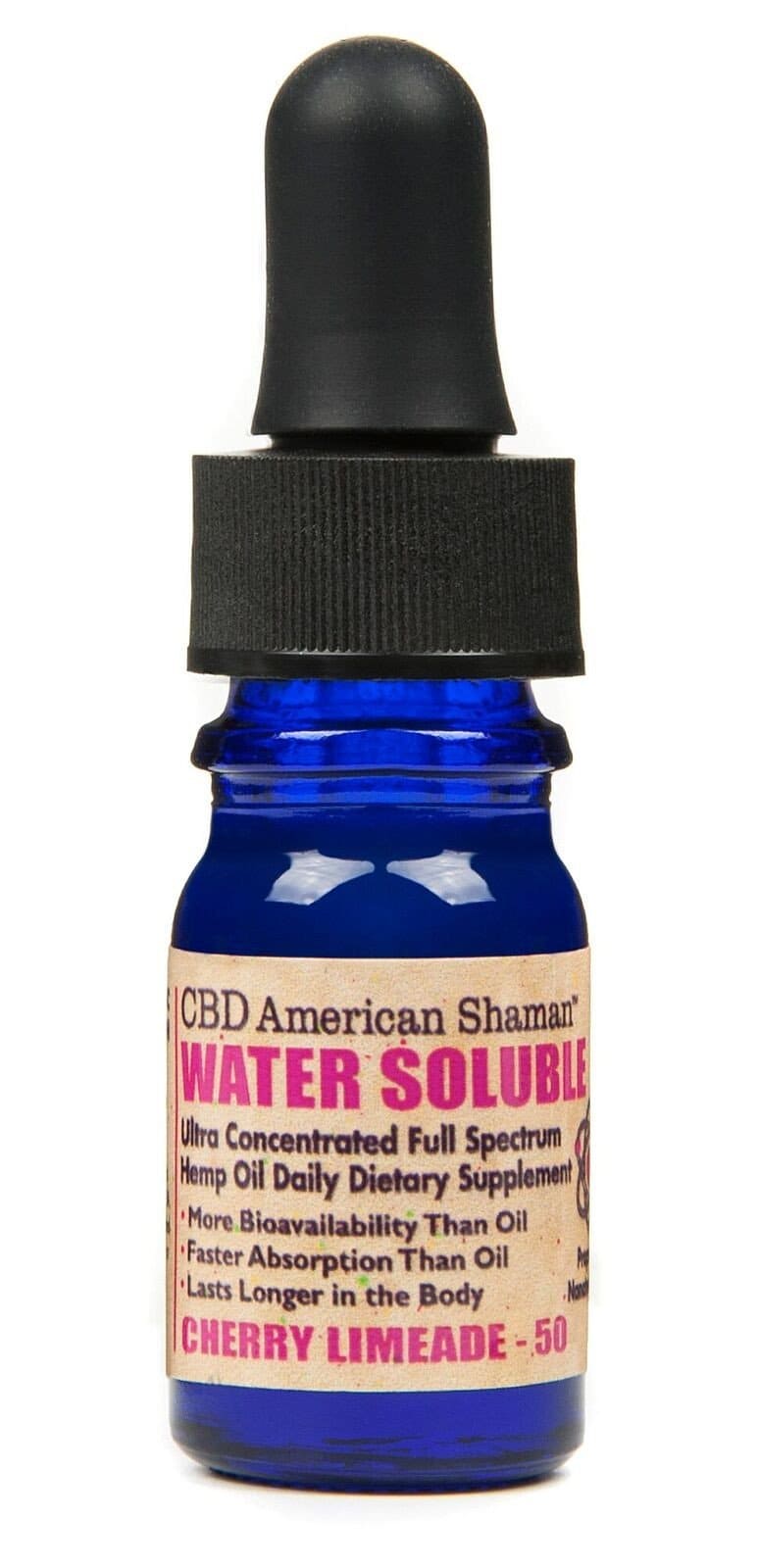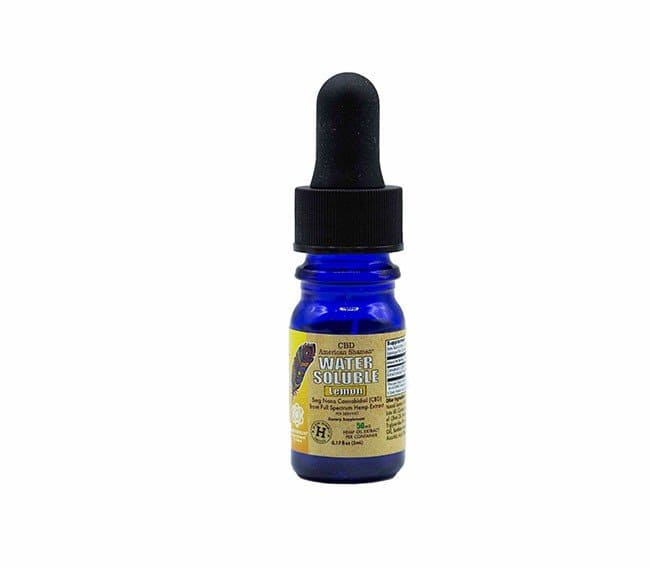 American Shaman Water Soluble, Full Spectrum Hemp Oil 5mL
$14.99
On Official Website
Get 20% Off Any Order
AMERICAN20
American Shaman Shipping Terms:
Free Shipping with $99 purchase.
Category: CBD Oils
Subcategory: CBD Tinctures
Brand: American Shaman
CBD: 5
THC: 0%
Volume: 5 mL
Flavour: Cherry Limeade, Grape, Natural, Piña Colada, Lemon
CBD American Shaman Water Soluble, Full Spectrum Hemp Oil 5mL Review
Water Soluble, Full Spectrum Hemp Oil (5mL) is a special formulation made using nanotechnology. CBD American Shaman has created a proprietary method of breaking down CBD oil into smaller particles. It makes the oil easier to be absorbed by the body and increases its bioavailability. This oil doesn't separate when mixed with water-based consumables and allows users to combine it with food and drinks. The extract is available in 5 delicious flavors: Grape, Lemon, Cherry Limeade, Piña Colada, and Natural. With a CBD potency of 50 mg, it can be used for a variety of health-supporting effects, including stress relief, relaxation, and sleep control.
About American Shaman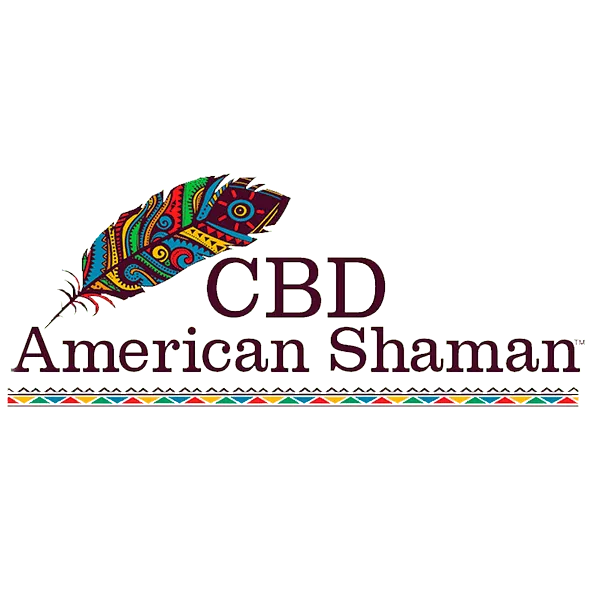 As one of the leading CBD producers, American Shaman focuses on offering safe and highly potent CBD. The company was founded in 2015 by Vince Sanders.. Their products are organic and eco-friendly.
Discover More CBD Products by Category