Green Roads CBD Medium Dog Oil Drops CBD Pet 210mg, 30mL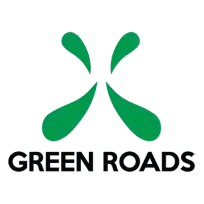 Green Roads CBD
Official Brand Website
Secure shopping
Get 20% Off Any Order
Copy and use this code on greenroads.com
Green Roads CBD Medium Dog Oil Drops CBD Pet 210mg, 30mL Review
Medium Dog CBD Pet Drops – (30ml) 210mg have the CBD concentration ideal for medium-size dogs weighing 15-50 lbs. This Green Roads formulation is simple and natural. It includes hemp seed oil and fractionated coconut oil as a carrier for better digestion. Since the CBD extract has a broad-spectrum action, it helps support your pets' overall wellness and mobility as they age. The drops bring relaxation and help dogs get through stressful moments. The product is safe and contains no artificial colorings or flavorings. It is easy to dose due to an accurate measurement system.
About Green Roads CBD
Green Roads CBD's journey began in 2013 when the founder, Laura, decided to use her experience as a pharmacist to create simple cannabidiol topicals and oils for her friends and family. With more than 25 years of experience in this field, the company is now led by her and two other pharmacists, and it uses its years of experience to create top-notch CBD oils, topicals, and others ideal for overall health.. MissionThe company aims to help people use plants to improve their life while using efficient, tasty products.
More CBD Products For Pets
CBD Products For Pets by Subcategories
Discover More CBD Products By Specific Category