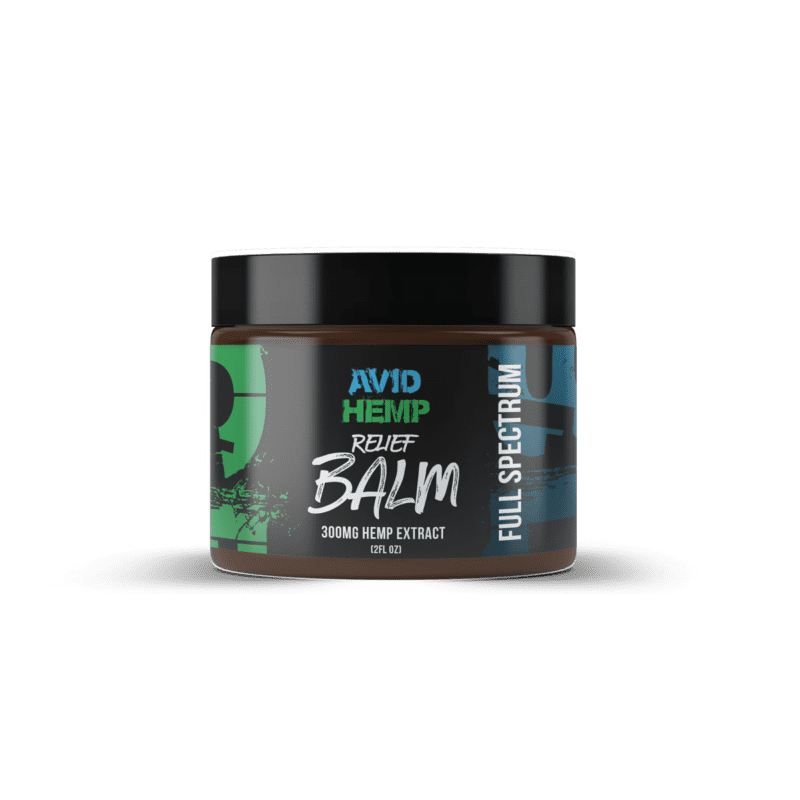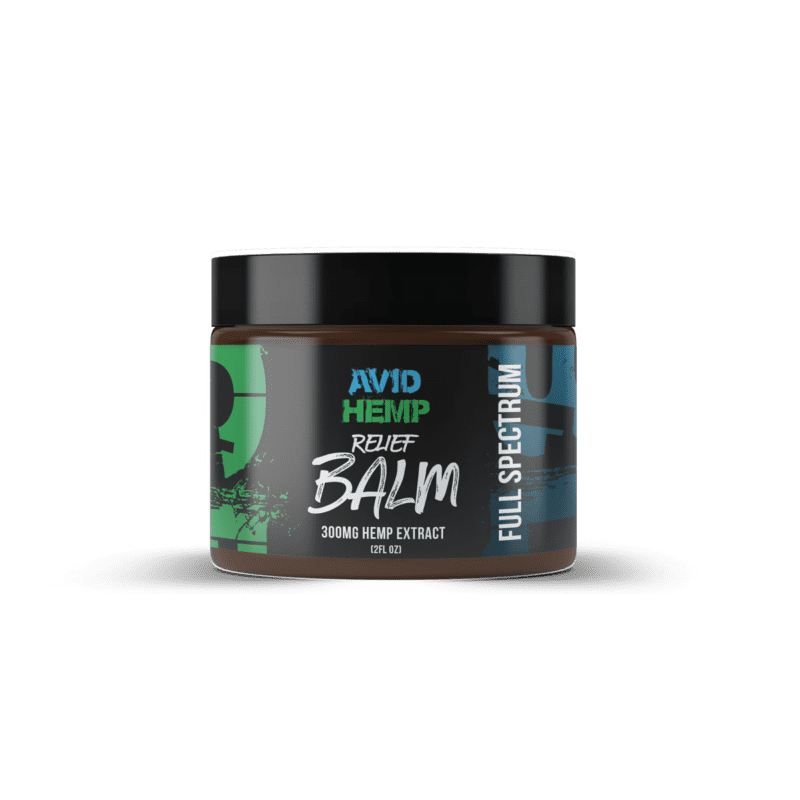 Avid Hemp CBD Relief Balm 300mg
$34.99
On Official Website
Avid Hemp Shipping Terms:
General transit times are as follows per region. Eastern seabord: 1-3 days. Midwest: 2-4 days. Western seaboard 4-5 days.
Category: CBD Topicals
Subcategory: CBD Balm
Brand: Avid Hemp
CBD: 300mg
THC: <0.3%
Volume: 60ml
Flavour: Natural
Avid Hemp CBD Relief Balm 300mg Review
Avid Hemp presents a must-have product for everyone suffering from muscle and joint pain, tension, and aches. It can be particularly valuable for athletes, sports fans, and people with chronic pain and injuries. 300mg Relief Balm that comes in a 60 ml bottle is enriched with broad-spectrum CBD known for its pain-relieving, anti-inflammatory, and relaxing properties. The balm is THC-free and manufactured in the USA, so its production is carefully regulated. We recommend applying it to painful areas several times a day to fully experience the healing, soothing effect of CBD. Avid Hemp provides proof of third-party testing.
About Avid Hemp Brand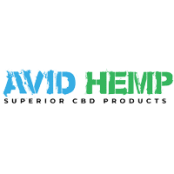 Avid Hemp was founded in 2017 by a team of experts who have been researching and advocating the medicinal benefits of hemp for over 20 years. The brand takes its origins in Tampa, Florida.. According to the brand's team, the primary mission of Avid Hemp is to deliver "Superior CBD Products" to everyone who wants to discover their health benefits.