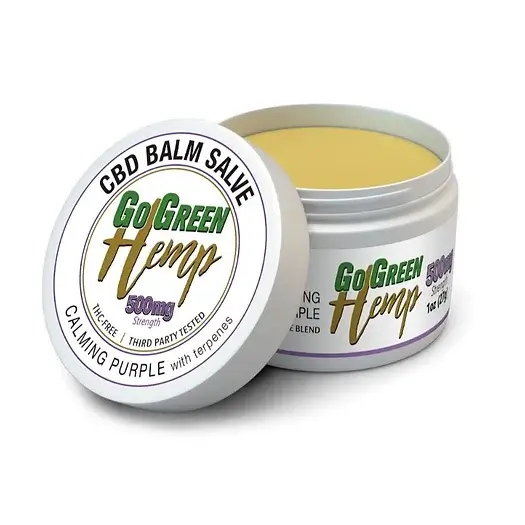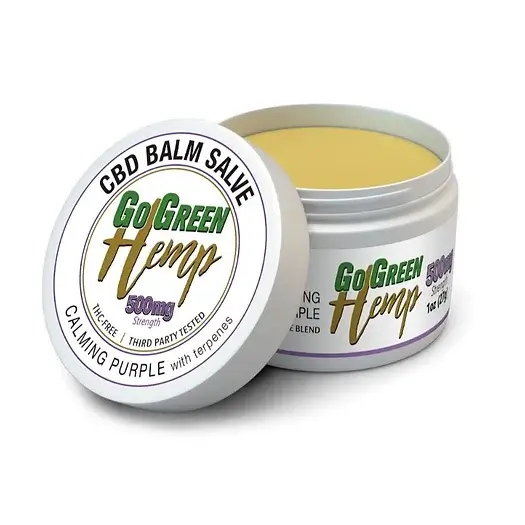 GoGreen Hemp CBD Balm Salve Calming Purple 500mg, 1oz
$29.99
On Official Website
GET 20% OFF ON YOUR ORDER
LOYALTY
GoGreen Hemp Shipping Terms:
Free Fast Shipping On All Domestic Orders. Domestic orders fill via U.S. Postal Service priority mail, which generally results in delivery within 2 to 3 days.
Category: CBD Topicals
Subcategory: CBD Balm
Brand: GoGreen Hemp
CBD: 500 mg
THC: 0%
Flavour: Eucalyptus & Lavender
Quantity: 108 g
GoGreen Hemp CBD Balm Salve Calming Purple 500mg, 1oz Review
CBD Balm Salve Calming Purple 500mg / 1oz has a well-balanced formula with beeswax, MCT oil, CBD, and essential oils. GoGreen Hemp uses THC-free, non-GMO hemp extract to target problematic areas that are aching or causing discomfort. The salve works within several minutes, with makes it a lifesaver for busy CBD fans seeking instant pain relief. It is a healthy and effective pain medication swap that also takes care of your skin. Lavender oil promotes relaxation and eases your mind. The salve is manufactured in the USA and contains all-natural ingredients. Different jar sizes, scents, and strengths are available.
About GoGreen Hemp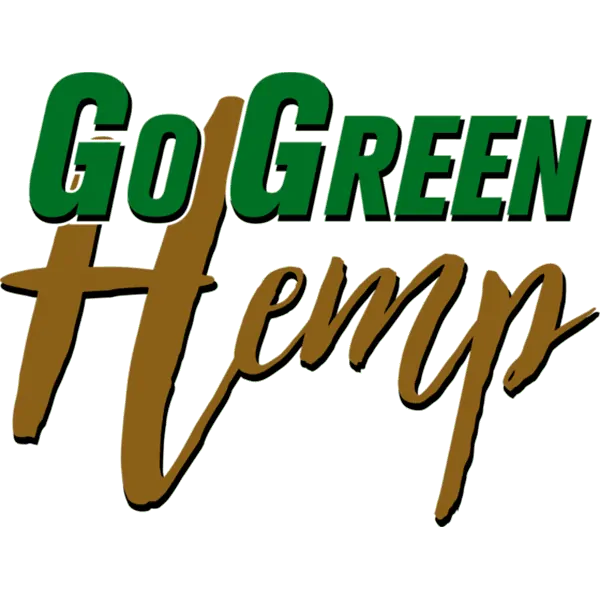 GoGreen Hemp provides effective and safe THC-free CBD products with a promise of superior results. They are compliant with the 2018 Farm Bill and no harsh chemicals are used in the quality manufacturing process.. All products are made of organic hemp which is extracted using the CO2 method and proprietary rudimentary liquid chromatography.
Discover More CBD Products by Category