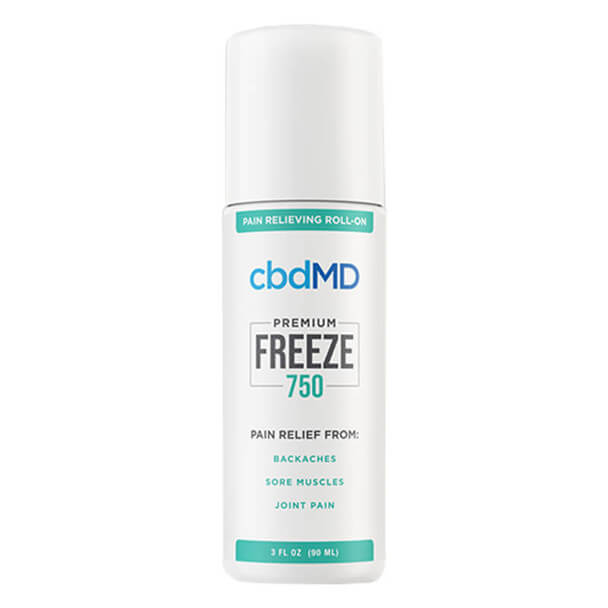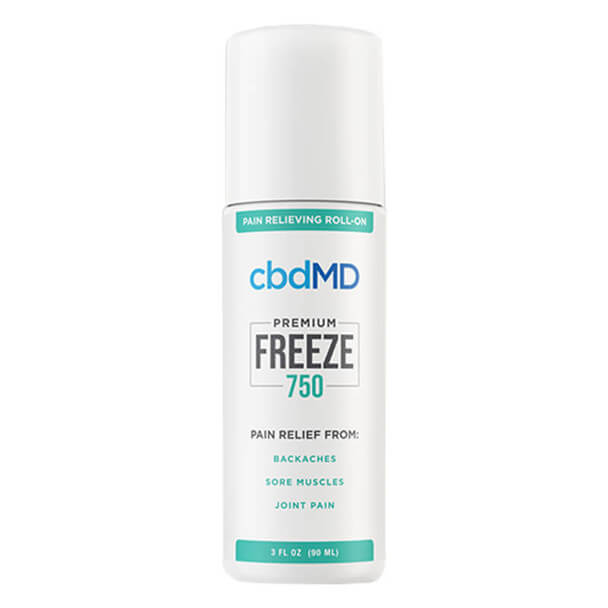 CBDmd Freeze Cold Therapy 750mg
$37.49
On Official Website
CbdMD Shipping Terms:
FREE SHIPPING ON ALL ORDERS $59.99+.
All orders under $59.99 will pay a flat rate of $5.95. FedEx will only deliver on business days and Saturdays; USPS Priority Mail also only delivers on business days and Saturdays.
CBDmd Freeze Cold Therapy 750mg Review
If you're suffering from sore muscles or joint pain, this CbdMD solution is exactly what you need to return the freedom and joy of movement to your life. Premium Freeze with 300mg of CBD contains a small dose of CBD extract coupled with numerous essential oils and soothing ingredients to help you manage backache, aching muscles, and inflammation in one go. The Premium Freeze by CbdMD is packed into a 90ml bottle that will last for up to 2 months, delivering daily relief and ensuring you can move without pain or discomfort all day long. Include this pain-relieving roll-on into your sports regimen for unlimited activity and mobility.
About CbdMD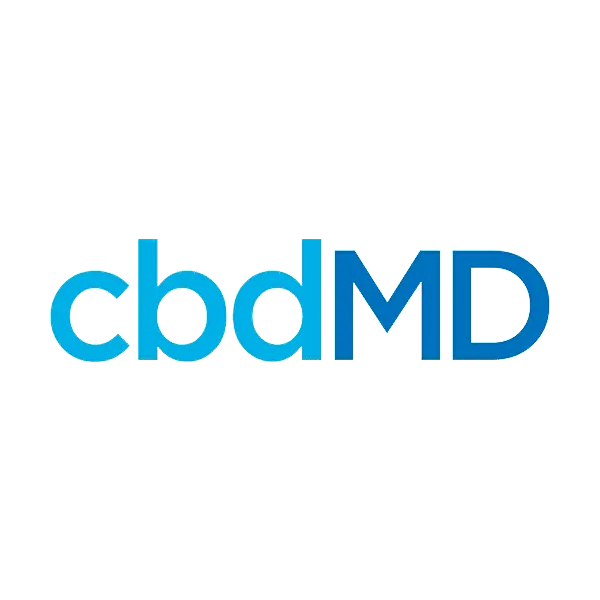 CbdMD uses domestically sourced hemp. All CBD products are thoroughly tested by third-party, ISO-certified labs, and GMP-certified.. The techniques used in the manufacturing process allow preserving healing hemp properties, while effectively removing THC and its effects.
Discover More CBD Products by Category