Cibadol Full Spectrum Muscle Gel Roll-On 1800mg
$39.99
On Official Website
Cibadol Shipping Terms:
FREE SHIPPING – All Orders $99+
Category: CBD Topicals
Subcategory: CBD Roll On
Brand: Cibadol
CBD: 1800 mg
THC: 51 mg
Flavor: Natural
Weight: 85 g
Cibadol Full Spectrum Muscle Gel Roll-On 1800mg Review
Cibadol knows how to calm your aching muscles and bring freedom of movement back to your life. As a result of using the full-spectrum Muscle Gel Roll-On, you get 1,800mg of pure, high-quality CBD extracted from US-grown hemp. The 3oz bottle can last for over one month, delivering tons of value with the organic allow leaf juice, chamomile, black pepper oil, and dozens of additional organic ingredients. The Muscle Gel Roll-On by Cibadol is meant for external use only and can be applied before and after a physical workout to maximize the value of CBD and other essential components for your muscles and joints. Try this remedy to avoid muscle stiffness and soreness, and you will soon understand how simple it is to kit fit without struggles.
About Cibadol Brand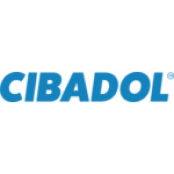 Cibadol was founded in 2015 and is known as a reliable provider of hemp supplements. The company was numerously featured in famous media, such as CNN, Forbes, MarketWatch, and others.. And the core mission behind this company is to make pure, top-quality CBD accessible to everyone who wants to discover its benefits.