Cibadol Isolate Muscle Gel Roll-On 1800mg
$34.99
On Official Website
Cibadol Shipping Terms:
FREE SHIPPING – All Orders $99+
Category: CBD Topicals
Subcategory: CBD Roll On
Brand: Cibadol
CBD: 1800 mg
THC: 68 mg
Flavor: Natural
Weight: 85 g
Cibadol Isolate Muscle Gel Roll-On 1800mg Review
If your aching muscles and joints require prompt pain relief, Isolate Muscle Gel Roll-On – 1800 mg by Cibadol will help you in quick recovery. Due to a whooping amount of cannabidiol mixed with 68 mg of THC, this CBD topical is great for stiffness, soreness, injuries, and muscle spasms. Besides, it is enriched with numerous essential oils (black pepper, chamomile flower, cinnamon leaf, eucalyptus leaf, juniper berry, lemongrass, ginger root, etc.) and other plant-based ingredients. Isolate Muscle Gel Roll-On – 1800 mg is portable, compact, and lightweight (85 g/3 oz.), so you can store it in a backpack or purse and use it in case of urgent need. This Cibadol product is vegan and gluten-free.
About Cibadol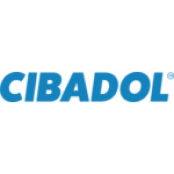 Cibadol was founded in 2015 and is known as a reliable provider of hemp supplements. The company was numerously featured in famous media, such as CNN, Forbes, MarketWatch, and others.. And the core mission behind this company is to make pure, top-quality CBD accessible to everyone who wants to discover its benefits.
Discover More CBD Products by Category