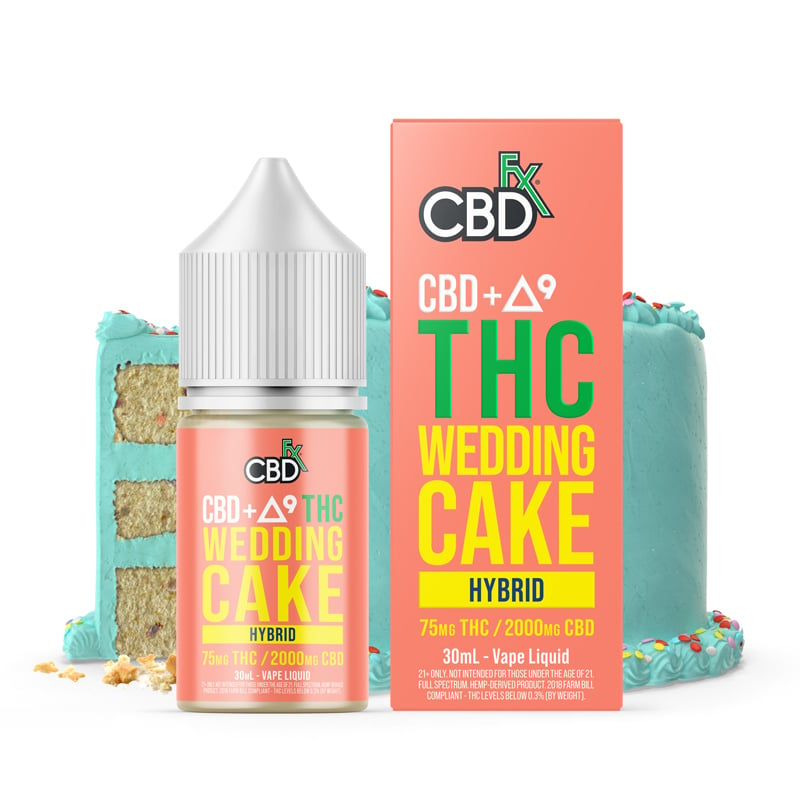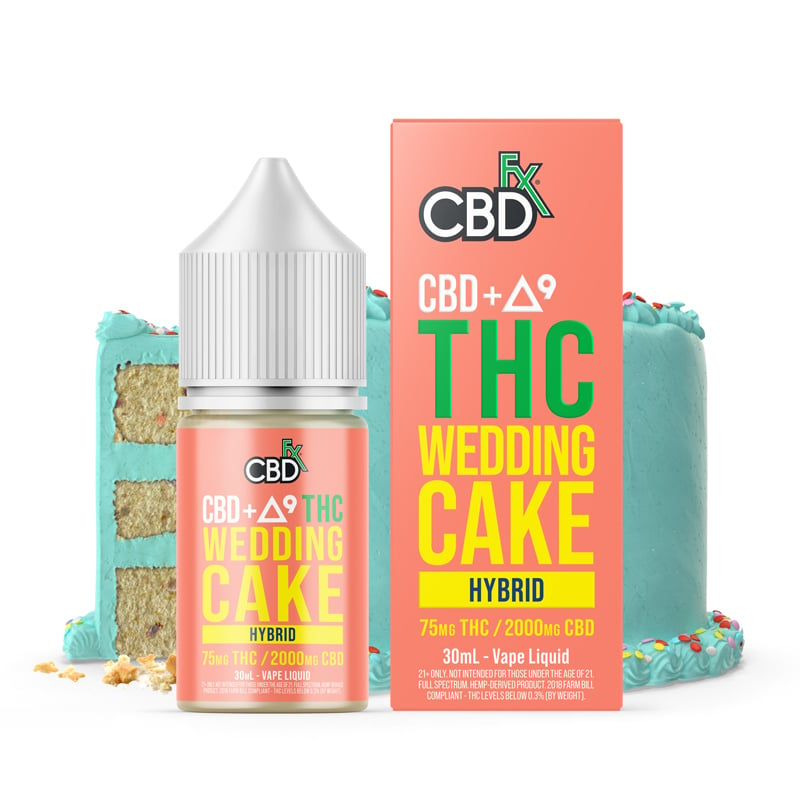 CBD and Delta-9 THC Vape Juice Wedding Cake – Hybrid
by

CBDfx
$89.99
Buy Now
On Official Website
CBDfx Shipping Terms:
Free shipping from $75. The following shipping methods are available: Free Shipping (5–8 business days). First Class Mail (3-5 business days). Priority (1 to 3 business days). FedEx (2 business days).
The developers have taken care to make the Wedding Cake Hybrid Vape Juice perfect for a lazy day. Pleasant juice flavor, uplifting effects of a decent Sativa mixed with the calming effects of an Indica. What could be better? The CBD product doesn't make you high, but allows you to relax and get the full benefits of full-spectrum CBD. You have to be a little careful and not overdo it. Long smoking sessions smoking can make you feel psychotropic effects. CBDfx, however, did not put psychotropic effects in the first place. The company also makes cruelty and solvent-free goods.
About CBDfx Brand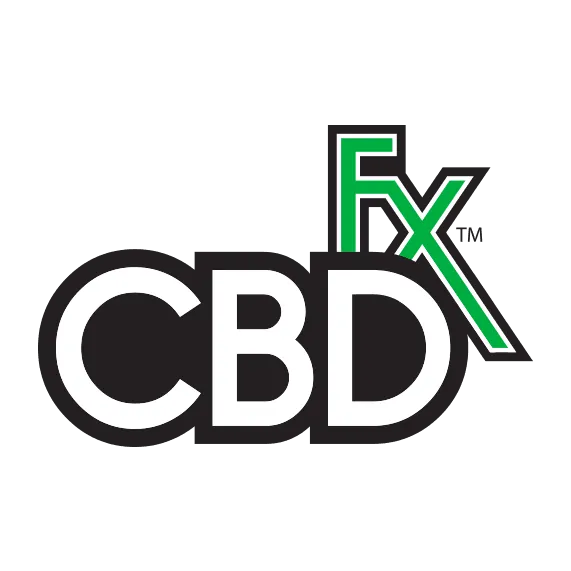 CBDfx was established in San Fernando Valley in 2014. At the time, the CBD industry was still in its infancy but was quickly gaining popularity among consumers, and the brand aims to make CBD available and accessible to beginners and experienced users.. To cater to such a broad market, the company offers tinctures, capsules, gummies, vape juices, and kits and topicals in different dosages, among others.