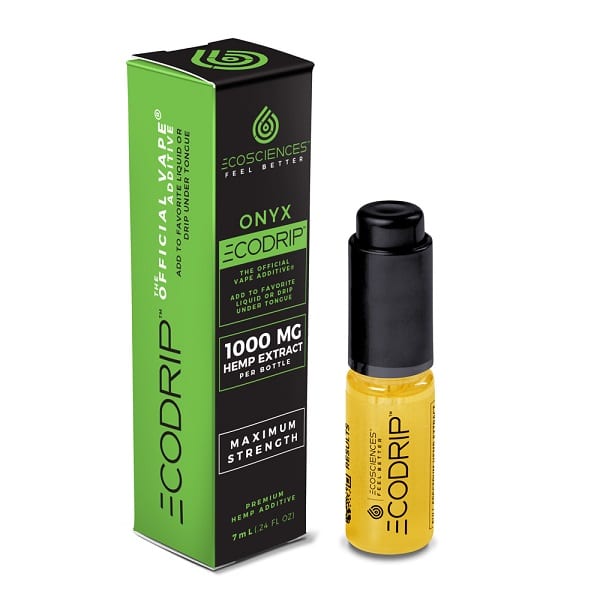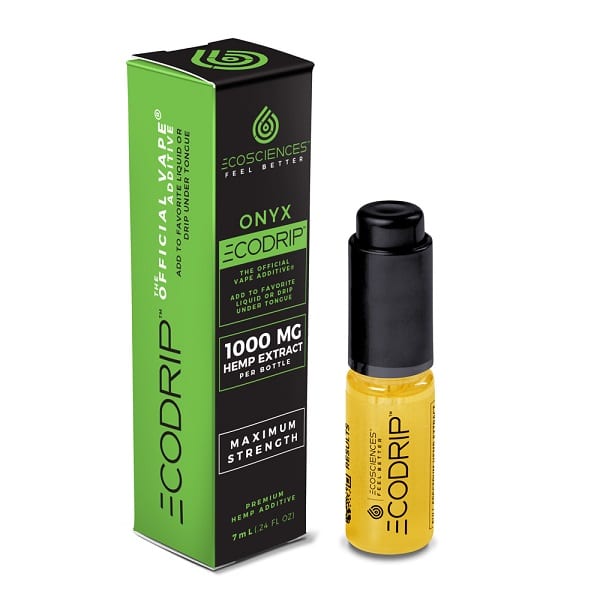 Eco Sciences CBD ECODRIP ONYX 140mg, 7mL
$19.99
On Official Website
Eco Sciences Shipping Terms:
FREE SHIPPING ON ORDERS OVER $29.99. Typically west coast delivery takes 1-3 business days and delivery to east coast takes 3-5 business days once shipped.
Eco Sciences CBD ECODRIP ONYX 140mg, 7mL Review
CBD ECODRIP 140mg 7ml ONYX is a hemp extract additive and one of the 3 formulations that form the ECODRIP line. Compared to Gold and Platinum options, Onyx is developed by Eco Sciences as the strongest concentrate. Its maximum strength amounts to 1000 mg of full-spectrum hemp extract per bottle. As a multifaceted product, it can be used as a sublingual solution but also added to your food and drinks to suit the broad needs of customers. As a natural extract, it comes with a formulation that retains all terpenes, cannabinoids, vitamins, and lipids that work synergistically, creating the entourage effect.
About Eco Sciences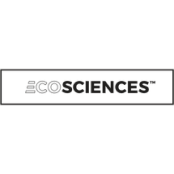 Eco Sciences is a CBD brand that has been around since 2014. The company was started and is headquartered in Las Vegas, Nevada.. Behind the brand, there is a simple goal - to help more people discover the benefits of CBD through top-quality natural hemp supplements.
Discover More CBD Products by Category