WARNING
: Consuming this product can expose you to chemicals including Δ9 -THC which is known to the State of California to cause birth defects or other reproductive harm. For more information go to
https://www.p65warnings.ca.gov/products/food
.
Just Delta 1700mg Pineapple Express Delta 8 THC Disposable Vape
Category: Delta
Brand: Just Delta
THC: 1777 mg
Volume: 2 mL
Flavour: Pineapple
Ingredients: Delta-8 THC oil, Plant-derived terpenes
Suggested dosage: 1-2 small puffs not exceeding 3 seconds
Potential effects: Stimulate an uplifting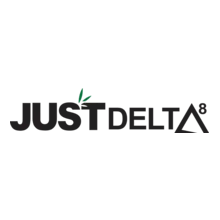 Just Delta
Official Brand Website
Secure shopping
WARNING
: Consuming this product can expose you to chemicals including Δ9 -THC which is known to the State of California to cause birth defects or other reproductive harm. For more information go to
https://www.p65warnings.ca.gov/products/food
.
Just Delta 1700 mg Delta-8 Pineapple Express Vape Review
The 1700 mg delta-8 Pineapple Express disposable vape crafted by Just Delta offers a discreet and low-maintenance way to consume relaxing delta-8. This hemp derivative produces psychoactive effects, but they are mild compared to delta-9. Pineapple vapes contain 2 ml of delta-8 THC oil infused with plant terpenes typical for this hybrid strain. You can expect a tropical flavor with sweet and fruity notes. Click the button 5 times to turn the unit on and off and enjoy your vaping experience. Take 1-2 small puffs to check your body's reactions. The 1700 mg delta-8 Pineapple Express disposable vape is convenient to use on the go. Just Delta recommends storing the device upright to prevent it from leaking.
About Just Delta
Just Delta ReviewIn the realm of alternative wellness and natural remedies, the brand Just Delta stands tall as a beacon of excellence. With an extensive range of high-quality and fast-acting Delta-8 oil products, Just Delta has earned a reputation for redefining the approach to mental and physical well-being.. Guided by an unwavering commitment to excellence, Just Delta's brand ethos shines through in every aspect of their operations.