WARNING
: Consuming this product can expose you to chemicals including Δ9 -THC which is known to the State of California to cause birth defects or other reproductive harm. For more information go to
https://www.p65warnings.ca.gov/products/food
.
Binoid Delta 9 THC Pop Rocks Edibles
Category: Delta
Brand: Binoid
CBD: 10 mg
THC: 30 mg
Flavour: Blue Raspberry, Cherry Limeade, Tropical Blast
Suggested dosage: 1 pack
Potential effects: Promote relaxation and calming effect
Servings per pack: 3 packs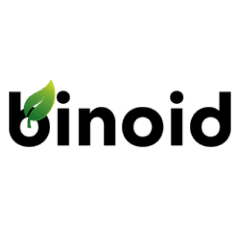 Binoid
Official Brand Website
Secure shopping
20% OFF On Any Orders
Copy and use this code on www.binoidcbd.com
WARNING
: Consuming this product can expose you to chemicals including Δ9 -THC which is known to the State of California to cause birth defects or other reproductive harm. For more information go to
https://www.p65warnings.ca.gov/products/food
.
Delta 9 THC Pop Rocks Edible by Binoid Review
Delta-9 THC Pop Rocks Delta Extrax are brand new hemp-derived edibles introduced by Binoid. They deliver potent uplifting and motivating feelings paired with calming body sensations. You may feel pain relief, mental boost, energy increase, and mental and body buzz. With each order, you get 3 packs of Delta-9 THC Pop Rocks with delicious flavors – 1 Blue Raspberry pack, 1 Cherry Limeade pack, and 1 Tropical Blast pack. Also, you can choose a 6-pack option with 2 similar packs per flavor. Each candy contains 10 mg of delta-9 and 5 mg of THC-O. Binoid uses delta-9 THC within legal limits of less than 0.3%.
About Binoid
Binoid ReviewBinoid is a rapidly emerging brand in the cannabis industry, dedicated to innovation and excellence. Founded in 2018 and headquartered in the United States, Binoid has quickly become a leading provider of top-quality CBD and Delta-8 THC products.. What sets Binoid apart is its commitment to using state-of-the-art extraction technology and conducting rigorous lab testing to ensure the purity and potency of its offerings.