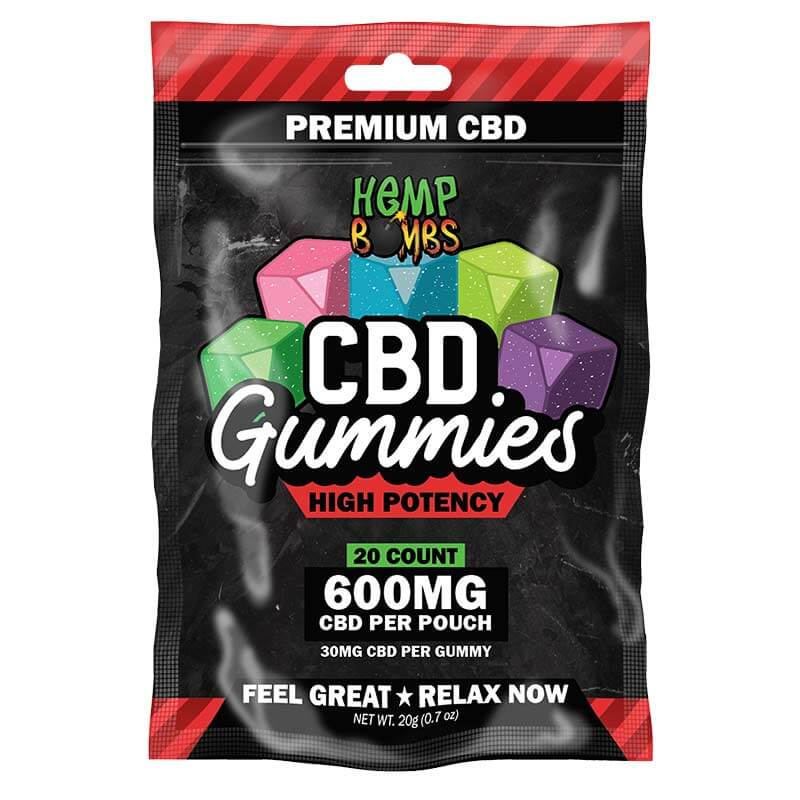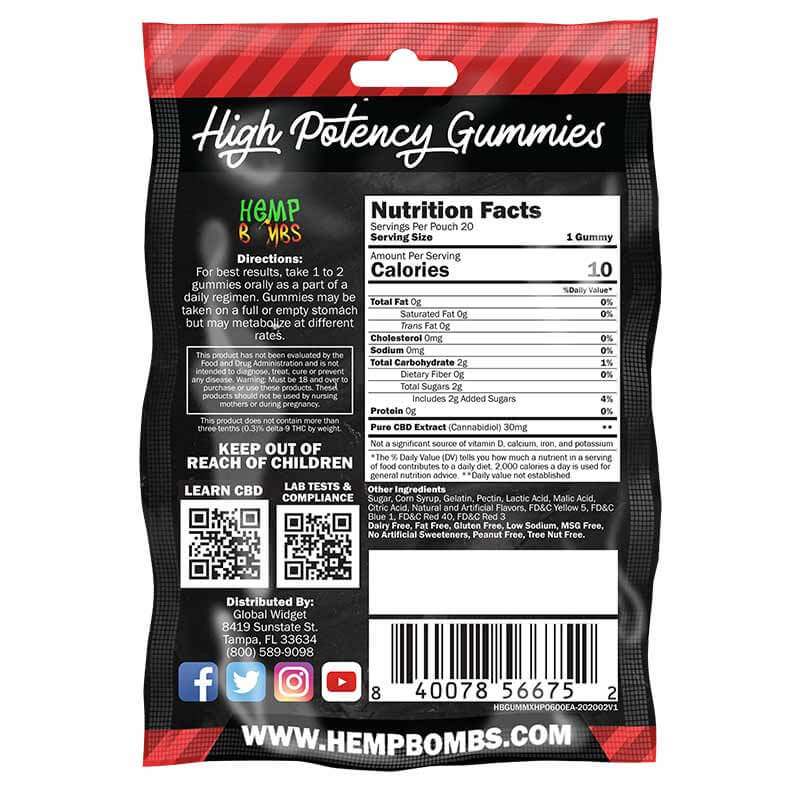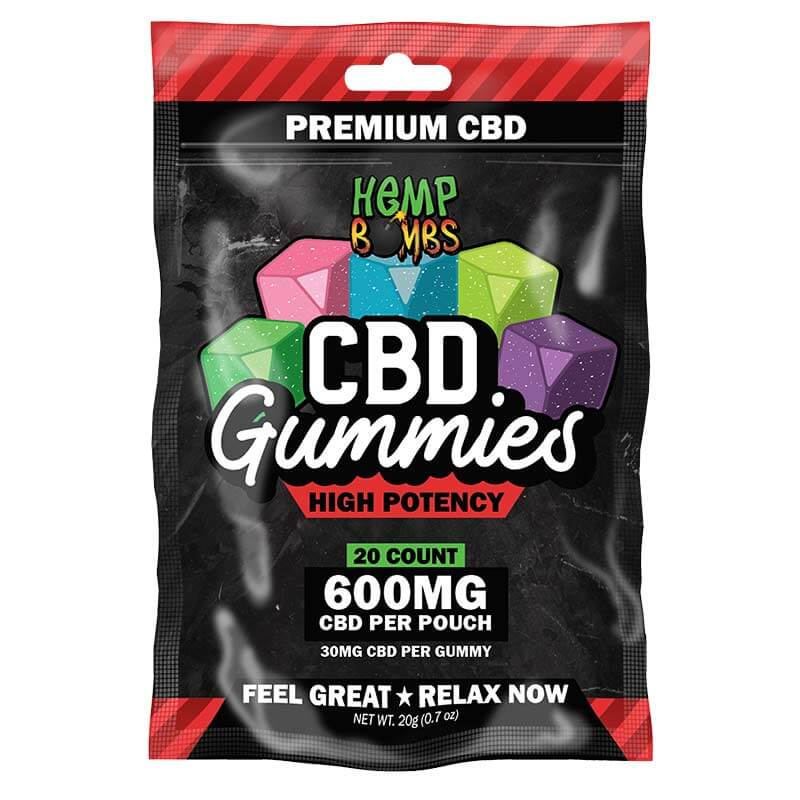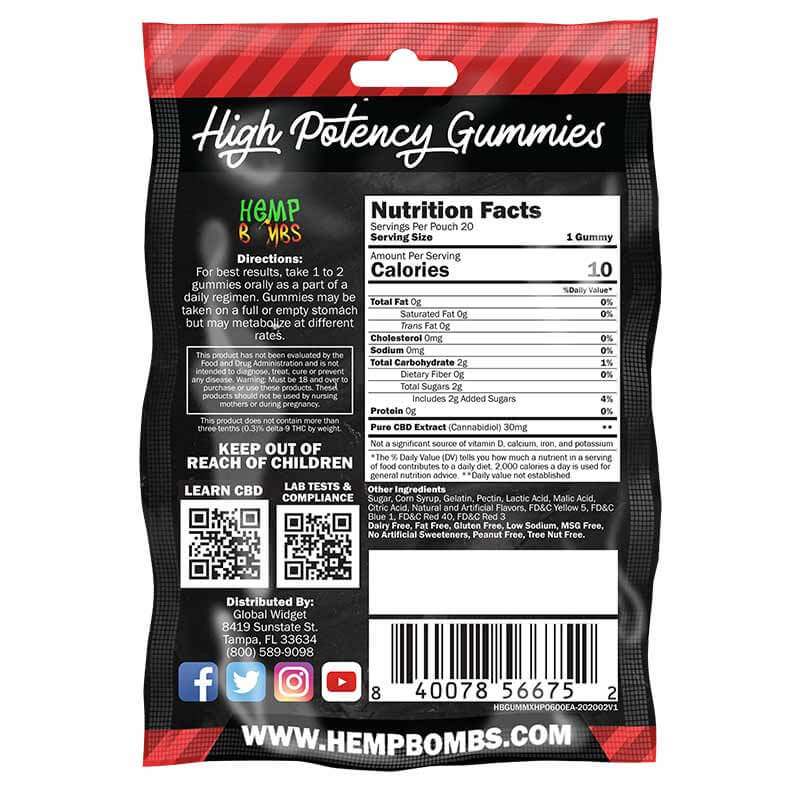 Category: CBD Edibles
CBD: 30 mg per gummy
THC: free
Flavour: Assorted
Quantity: 20 gummies
These 20-Count High Potency CBD Gummies have been specially developed for experienced consumers looking for a more potent dose of CBD to support wellness and promote relaxation. With 20 gummies per pack, each CBD gummy delivers 30mg of high-quality CBD oil. Thanks to accuracy and convinince this supplement by Hemp Bombs brings, 20-Count High Potency CBD Gummies are great to take with you and consume any time you need a little support for mental focus and pscyhical relaxation. Infused with Since these gummies come in various flavors, they will please any taste buds. Being THC-free, this product allows consumers to enjoy a long-lasting effect.
About Hemp Bombs Brand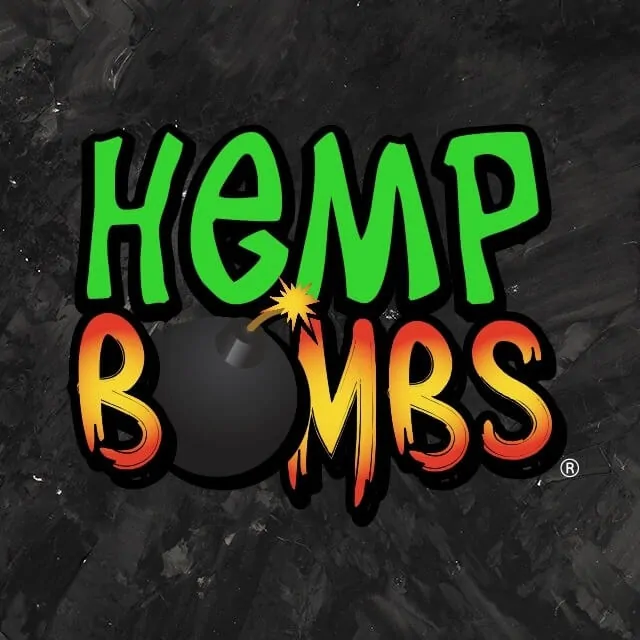 Hemp Bombs is one of the most recent CBD companies that produce different products. This unique CBD brand started its path in Florida in 2016 and has its central office in Tampa.. The company was created even before CBD became mainstream.