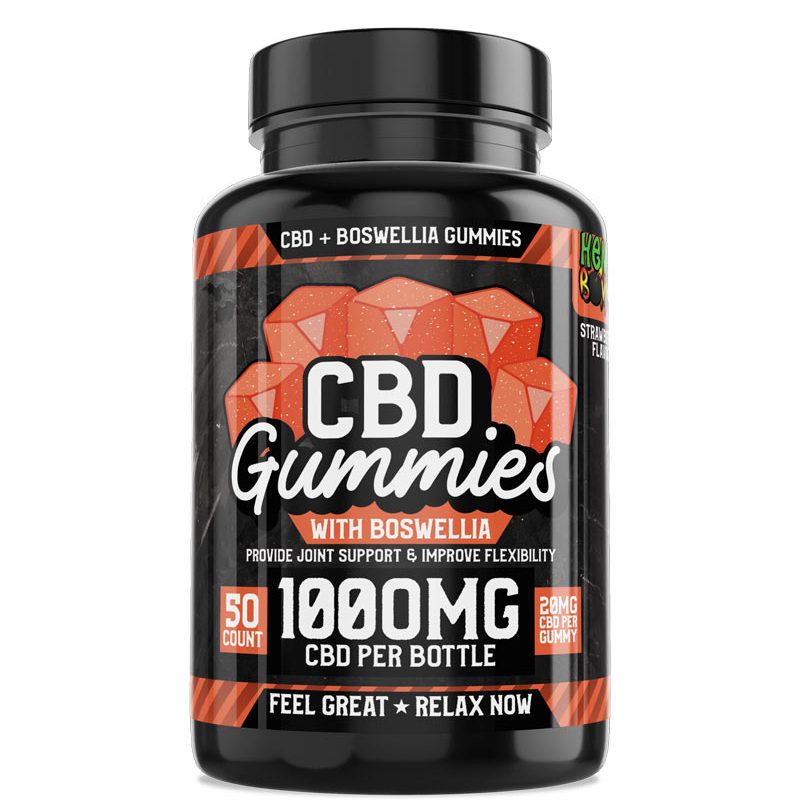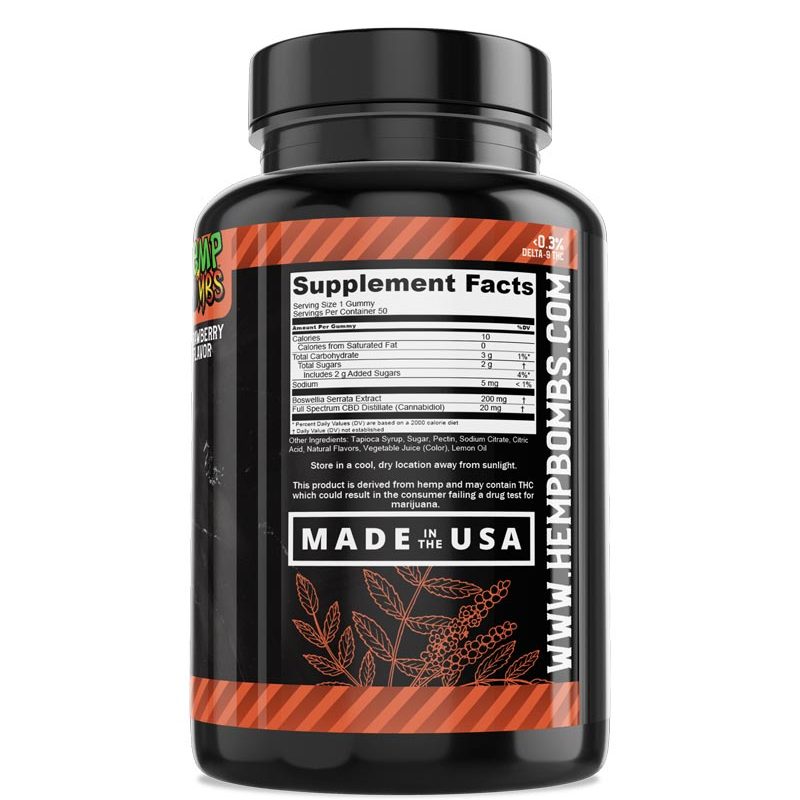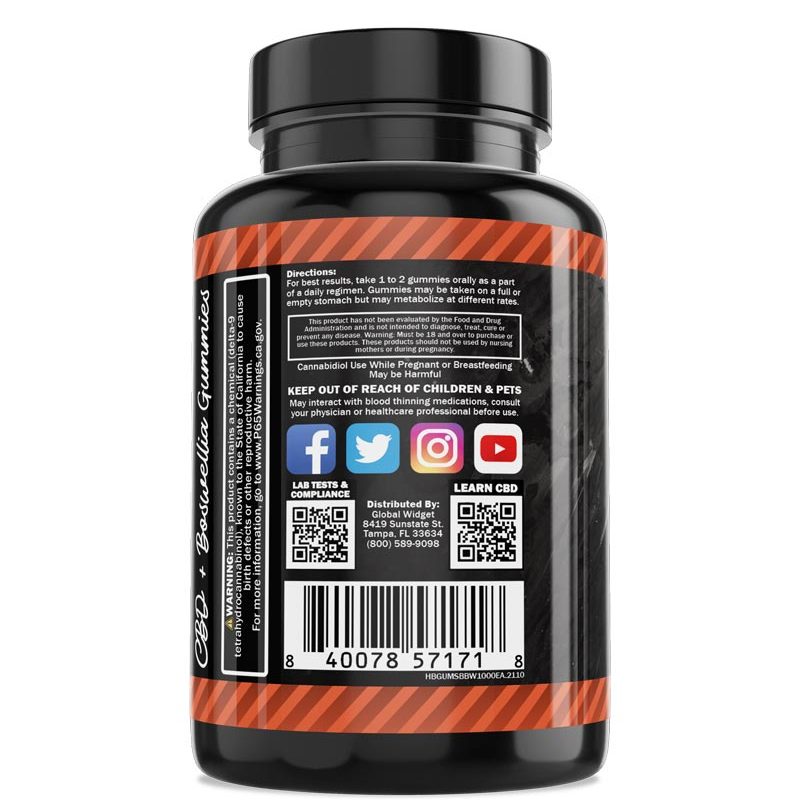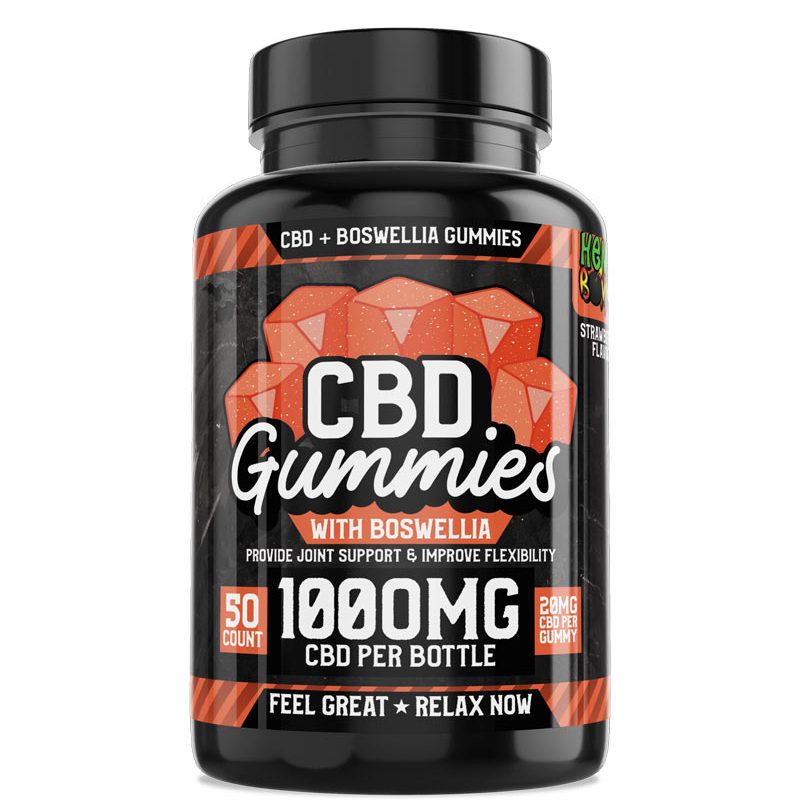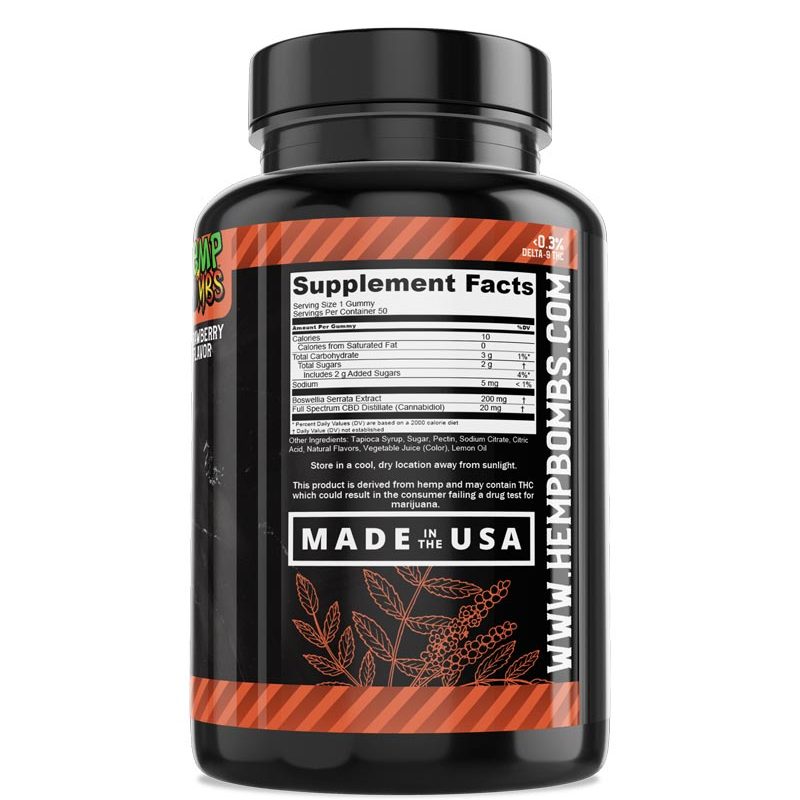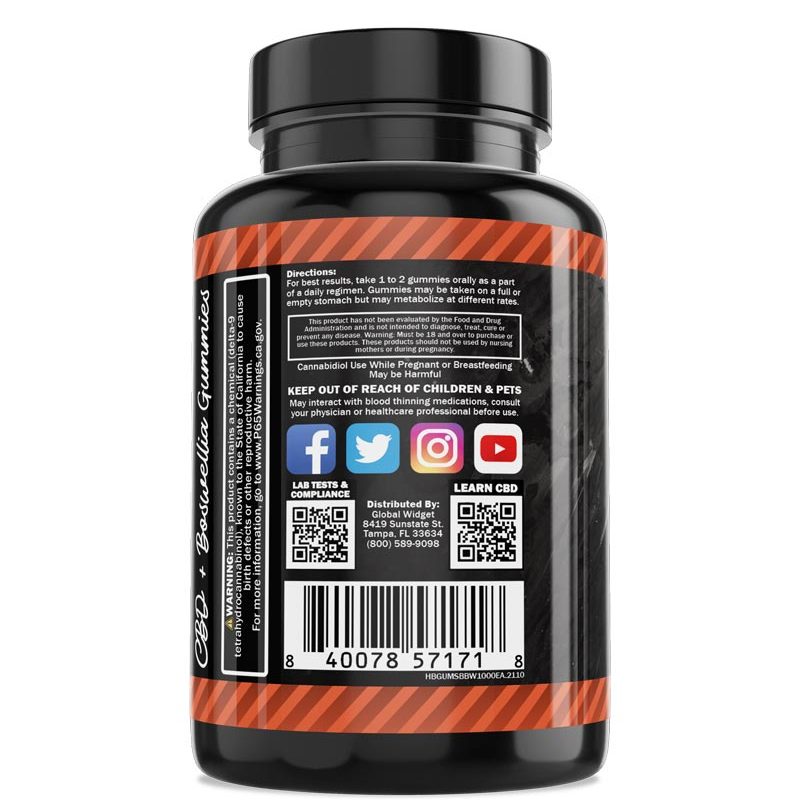 Hemp Bombs Boswellia CBD Gummies 50 Count
$49.99
On Official Website
Get 10% Off Any Order
PROMO10
Hemp Bombs Shipping Terms:
USPS First class mail processing time is 2-9 days. Orders $50-$124.99 will ship standard USPS for free. Orders $125+ will ship free two-day UPS.
Category: CBD Edibles
Subcategory: CBD Gummies
Brand: Hemp Bombs
CBD: 20 mg per gummy
THC: 0%
Flavour: Natural
Quantity: 50 gummies
Hemp Bombs Boswellia CBD Gummies 50 Count Review
Enhance your overall wellness and maximize your comfort with Hemp Bombs Boswellia CBD Gummies 50 Count from Hemp Bombs! These strawberry-flavored treats are incredibly helpful in providing muscle and joint support and flexibility since their ingredients have multiple healing properties. These vegan, THC-free CBD edibles contain 20 mg of CBD and 200 mg of Boswellia extract per sweet treat. Boswellia is an herb extracted from a tree known for its anti-inflammatory and pain-relieving effects. It has been used for centuries in Asian countries and works wonders when combined with relaxing CBD. To get the best results, Hemp Bombs recommends consuming 1-2 gummies daily. Expect the effects in 30-60 minutes. To give customers complete transparency, the manufacturer publishes the lab results of Hemp Bombs Boswellia CBD Gummies 50 Count on its website.
About Hemp Bombs Brand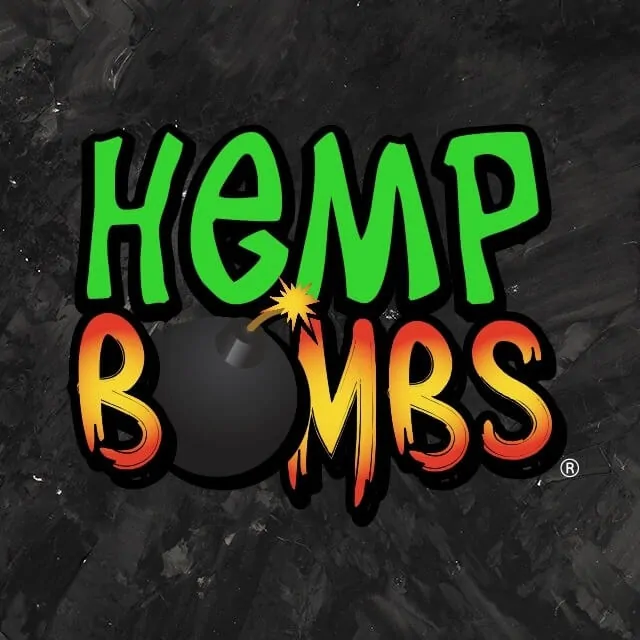 Hemp Bombs is one of the most recent CBD companies that produce different products. This unique CBD brand started its path in Florida in 2016 and has its central office in Tampa.. The company was created even before CBD became mainstream.