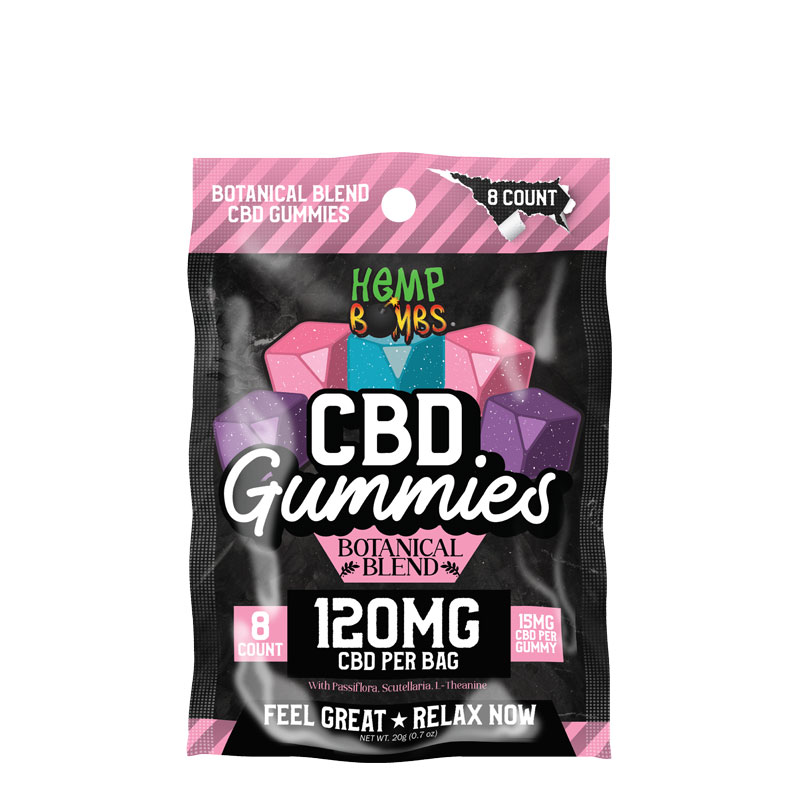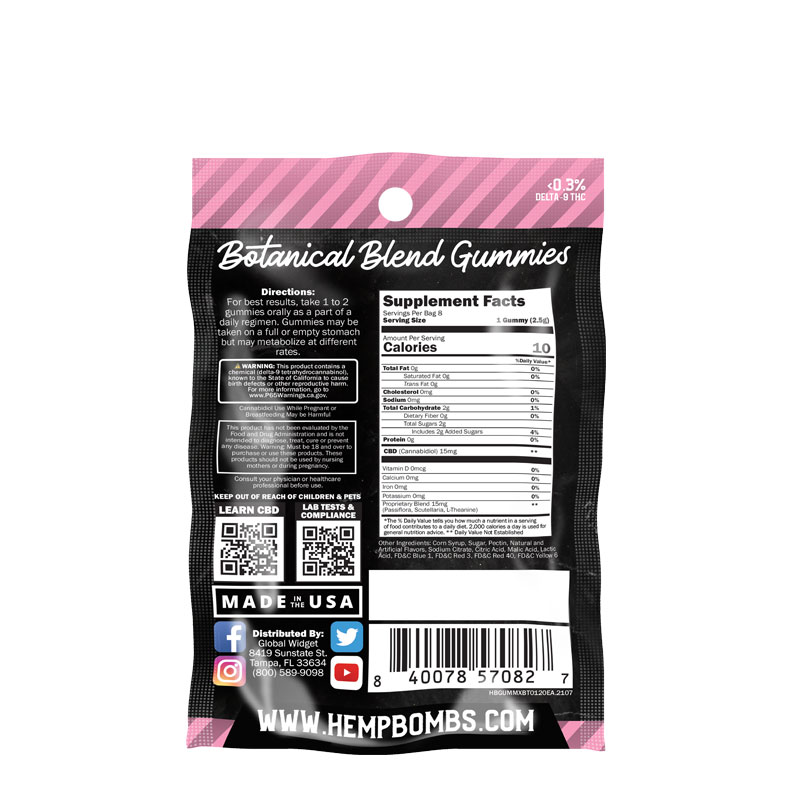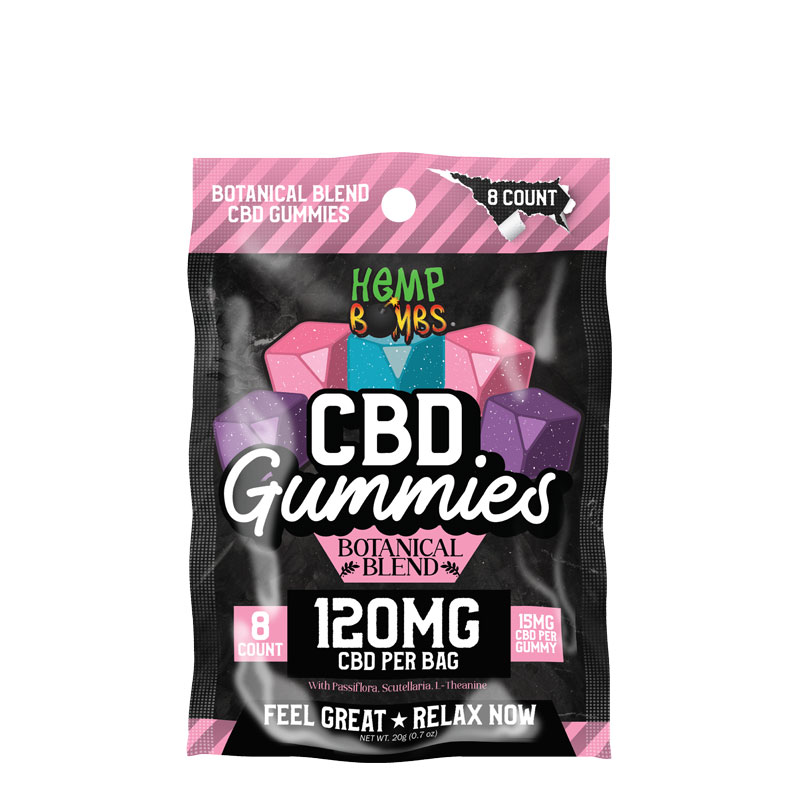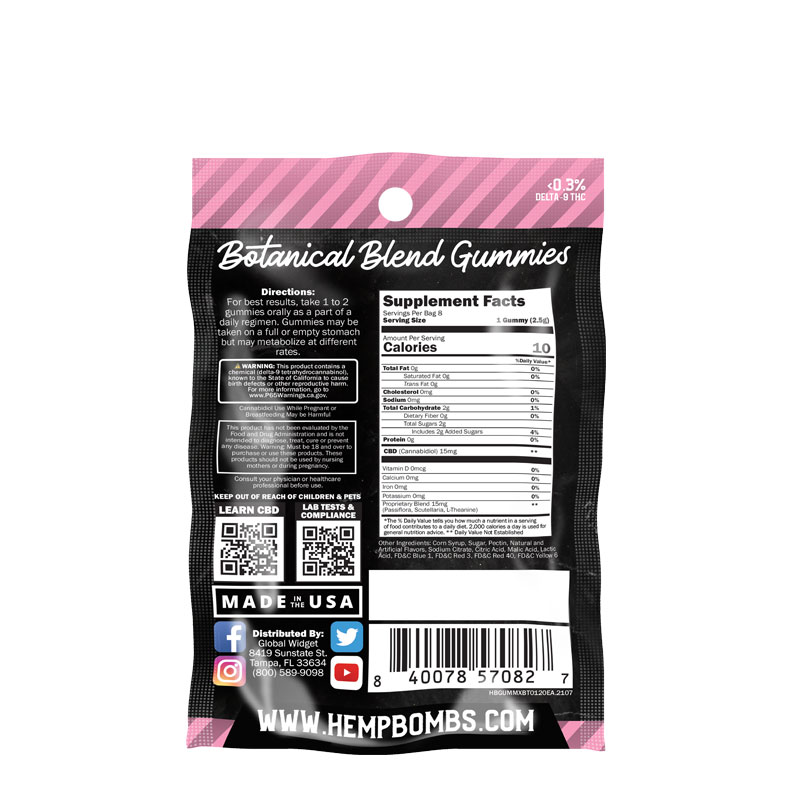 Hemp Bombs Botanical CBD Gummies 8 Count
$15
On Official Website
Get 10% Off Any Order
PROMO10
Hemp Bombs Shipping Terms:
USPS First class mail processing time is 2-9 days. Orders $50-$124.99 will ship standard USPS for free. Orders $125+ will ship free two-day UPS.
Category: CBD Edibles
Subcategory: CBD Gummies
Brand: Hemp Bombs
CBD: 15 mg per gummy
THC: 0%
Flavour: Natural
Quantity: 8 gummies
Hemp Bombs Botanical CBD Gummies 8 Count Review
Hemp Bombs Botanical CBD Gummies 8 Count comes in a convenient small pouch for those who want to try these berry-flavored CBD edibles from Hemp Bombs before buying them in a big jar. Each bite-sized treat is infused with 15 mg of CBD and 15 mg of a proprietary botanical blend. Created by Hemp Bombs, this vegan formula combines the healing properties of L-Theanine, Passiflora, and Scutellaria. L-Theanine is a valuable nutrient well-known for reducing stress and anxiety. Passiflora (or passionflower) is a botanical that copes with insomnia. Scutellaria is a root extract that improves sleep quality. Combined with calming properties of CBD, all ingredients in Hemp Bombs Botanical CBD Gummies 8 Count promote peace of mind, relaxation, and sweet dreams.
About Hemp Bombs Brand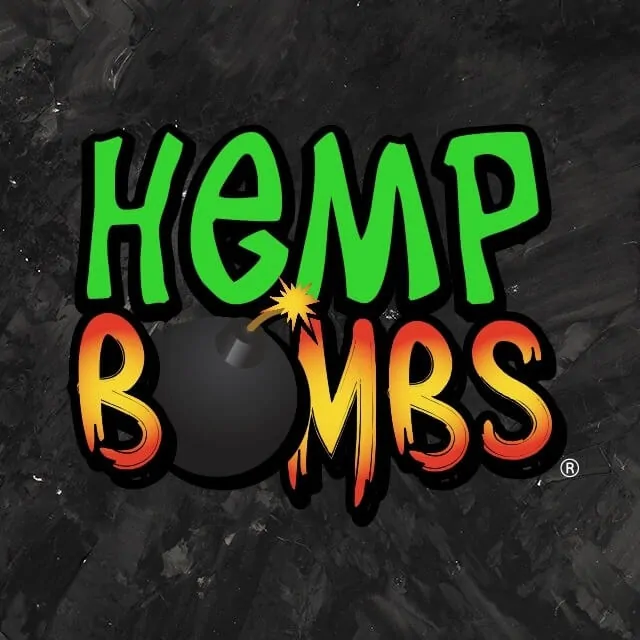 Hemp Bombs is one of the most recent CBD companies that produce different products. This unique CBD brand started its path in Florida in 2016 and has its central office in Tampa.. The company was created even before CBD became mainstream.