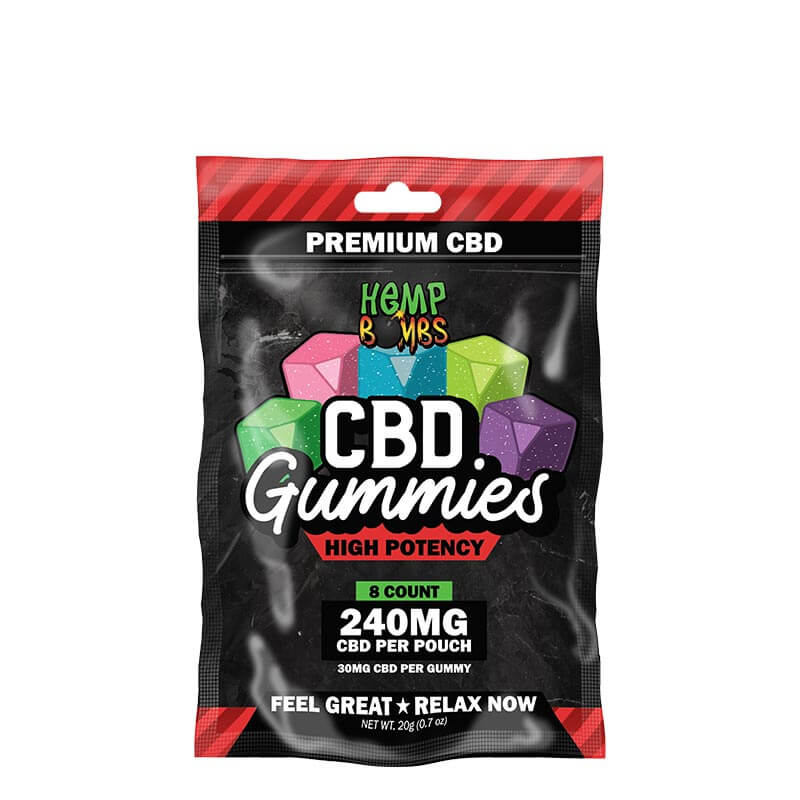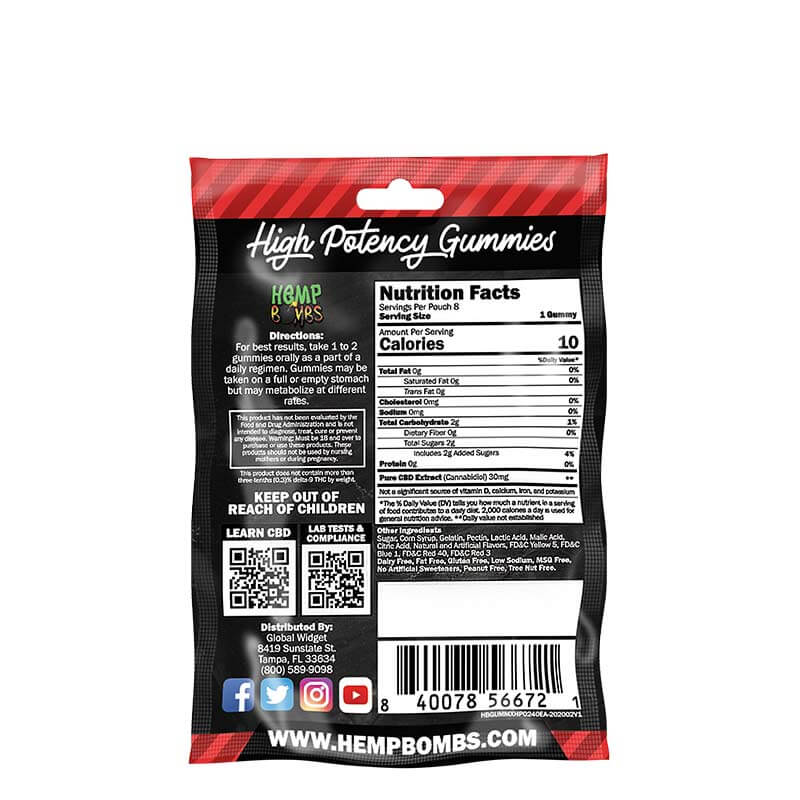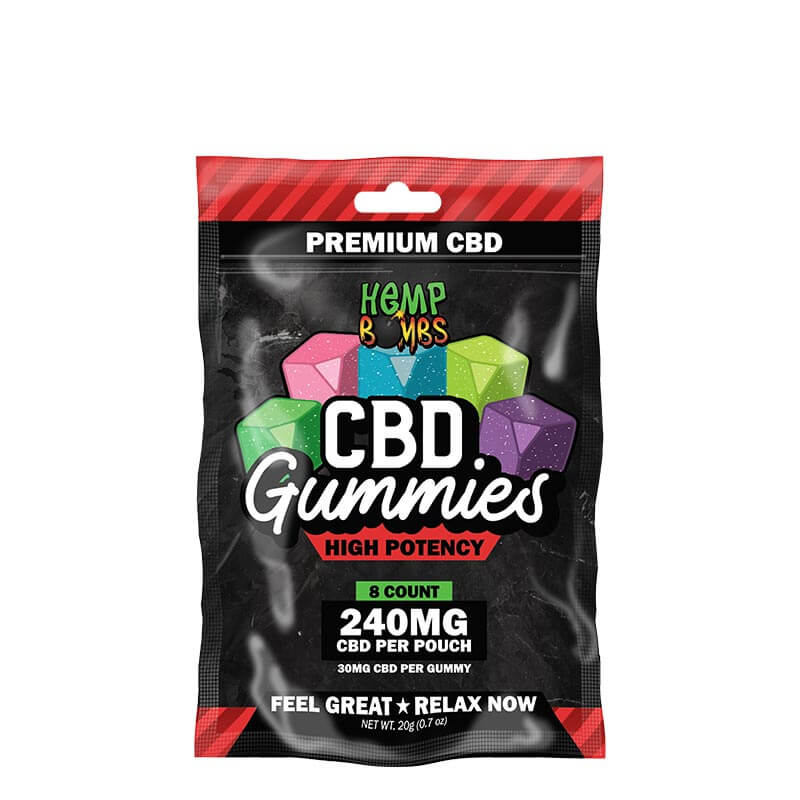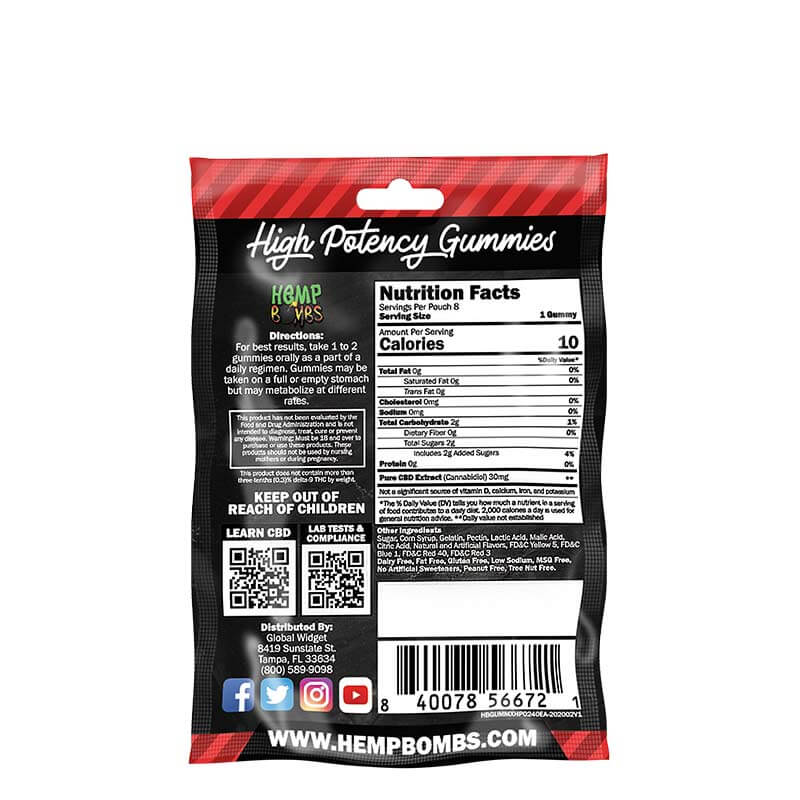 Category: CBD Edibles
CBD: 30 mg per gummy
THC: free
Flavour: Natural
Quantity: 8 gummies
Perfect for users trying to increase their CBD intake and improve their wellness journey, these 8-Count High Potency CBD Gummies can easily fit any wellbeing routine. The pack offers an efficient dose of CBD with no artificial flavorings for better results. Each gummy provides 24mg of CBD, allowing you to get a predetermined dose which is easy to take and to count. Offering a long-lasting effect, these gummies made by Hemp Bombs, this supplement helps maintain inner balance, support mental health promote relaxation and boost mental sharpness. Being THC-free and natural, these gummies are an excellent way to support overall wellbeing.
About Hemp Bombs Brand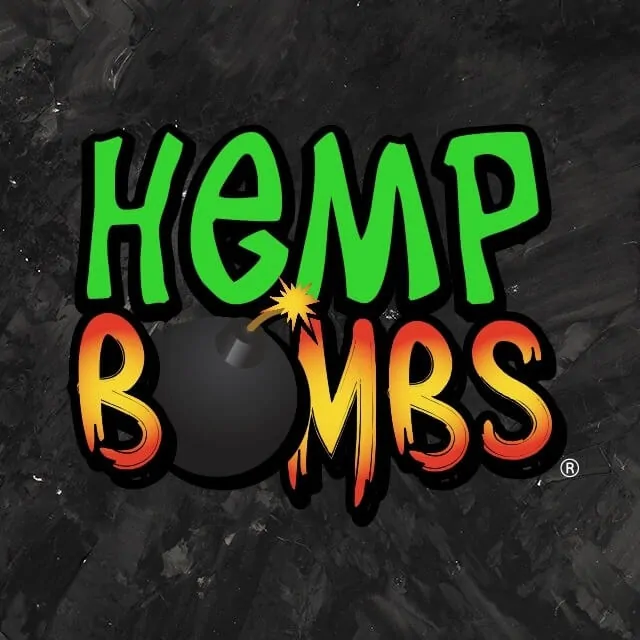 Hemp Bombs is one of the most recent CBD companies that produce different products. This unique CBD brand started its path in Florida in 2016 and has its central office in Tampa.. The company was created even before CBD became mainstream.