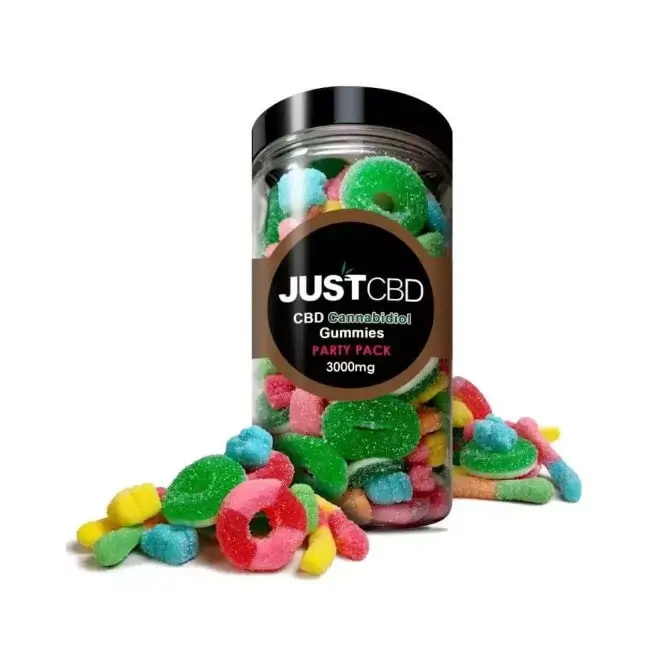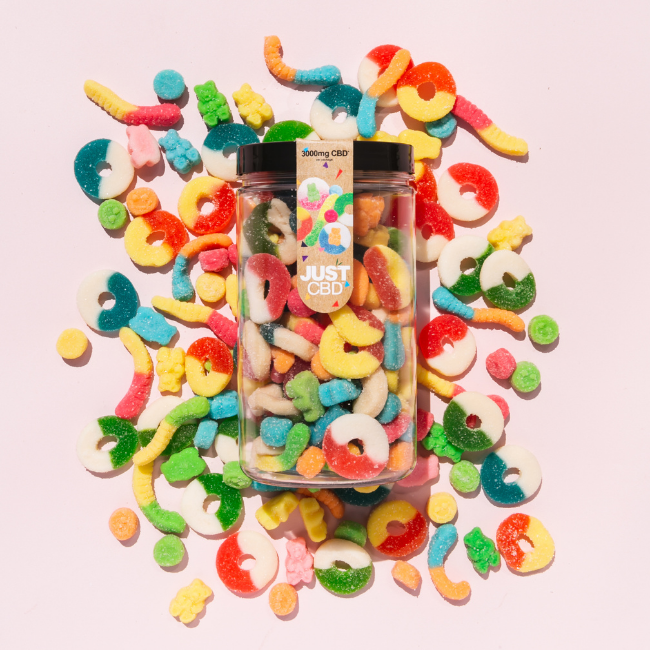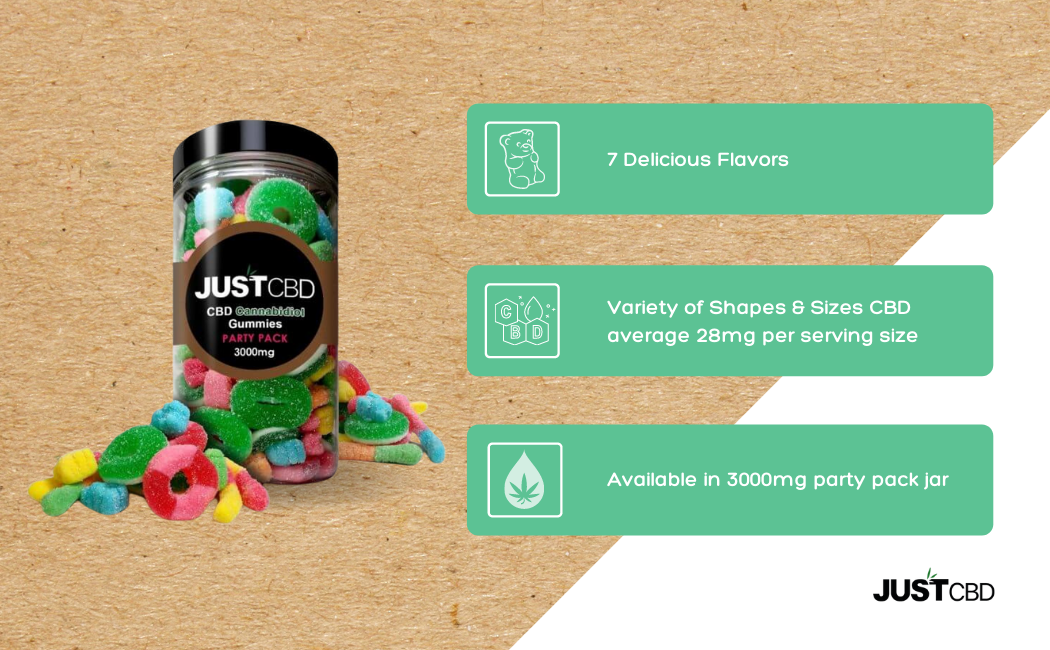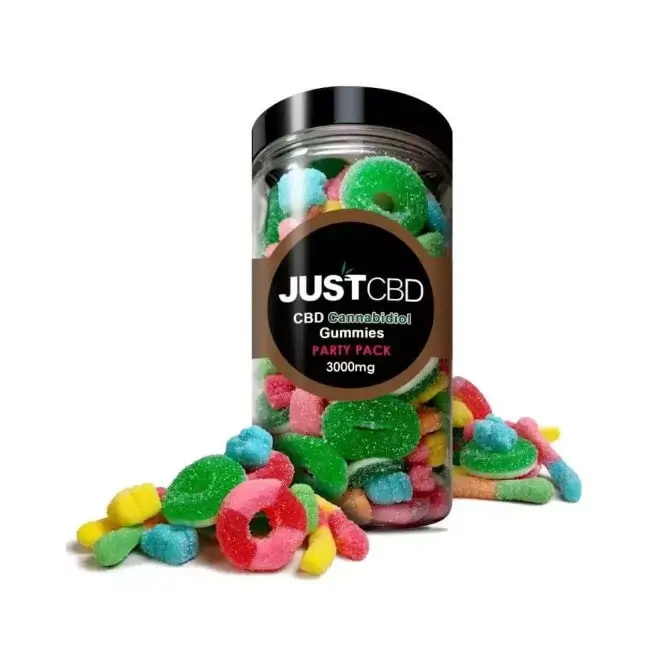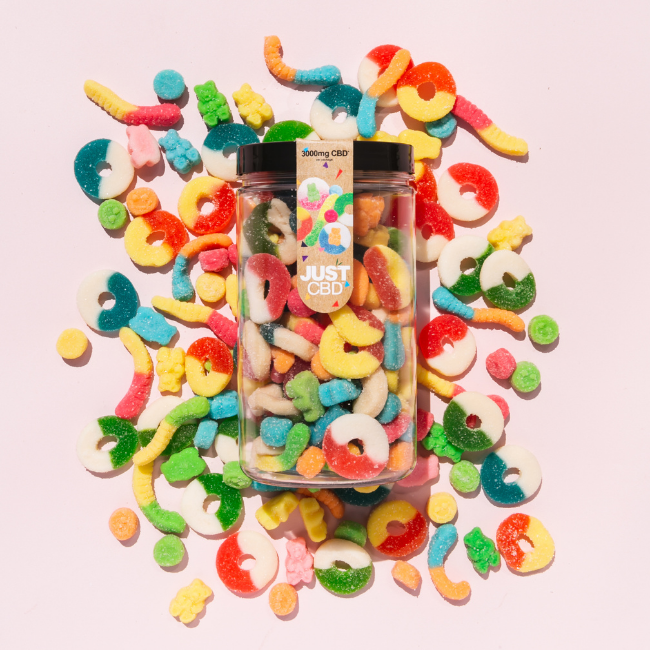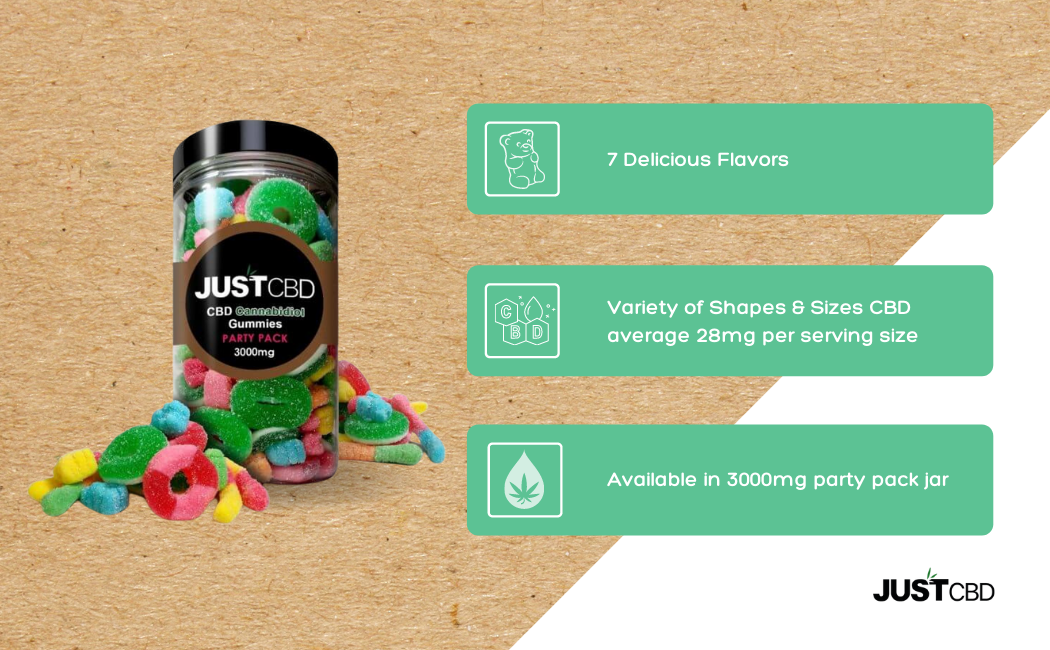 JustCBD Party Pack CBD Gummies Jar 3000mg
$99.99
On Official Website
JustCBD Shipping Terms:
Standard shipping is FREE. USPS Ground within the United States on orders $35 or more or Fedex 2 business day for $5
Category: CBD Edibles
Subcategory: CBD Gummies
Brand: JustCBD
CBD: 10 mg per gummy
THC: 0%
Flavour: Blue Raspberry, Lemon Orange, Cherry Green Apple Peach Watermelon
Quantity: 100 gummies
JustCBD CBD Gummies 3000mg Jar Party Pack Review
CBD Gummies 3000mg Jar Party Pack is for consumers who are well acquainted with CBD edibles. There are 100 gelatin sweets in a container with the following flavors: Blue Raspberry, Orange, Lemon, Green Apple, Cherry, Watermelon, and Peach. This JustCBD pack is roughly similar to its 3000mg gummies jar. The difference is the type of sweets this pack offers an assortment of CBD edibles with 10 mg of CBD each. The fun collection includes pink, green, blue, red, and yellow treats, so individuals can pick their favorite sugar-coated bear, worm, ring, or happy face emoji from this giant container.
About JustCBD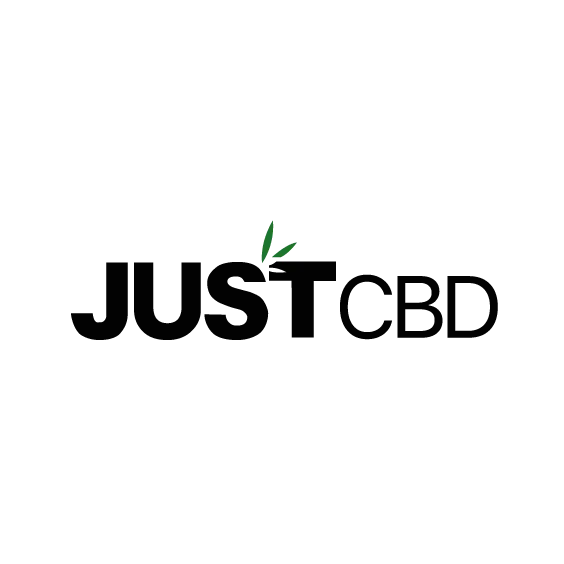 JustCBD is a brand that produces natural CBD-derived products. The company was founded in 2017 and is located in Fort Lauderdale, Florida.. The primary mission behind this brand is to improve people's daily life by making mental and physical stress more manageable and ensuring wellness.
Discover More CBD Products by Category