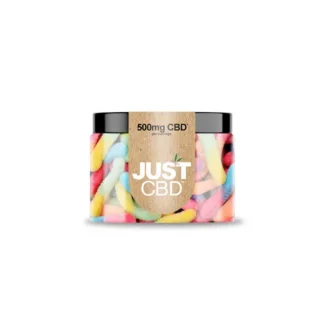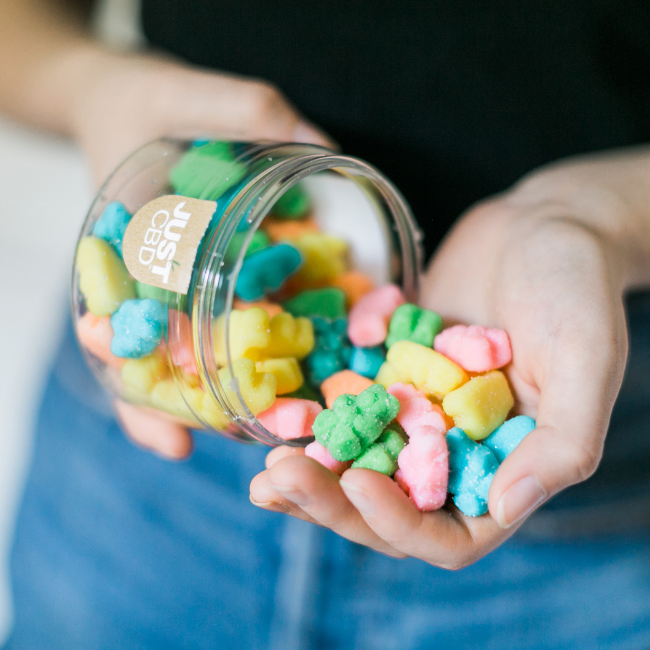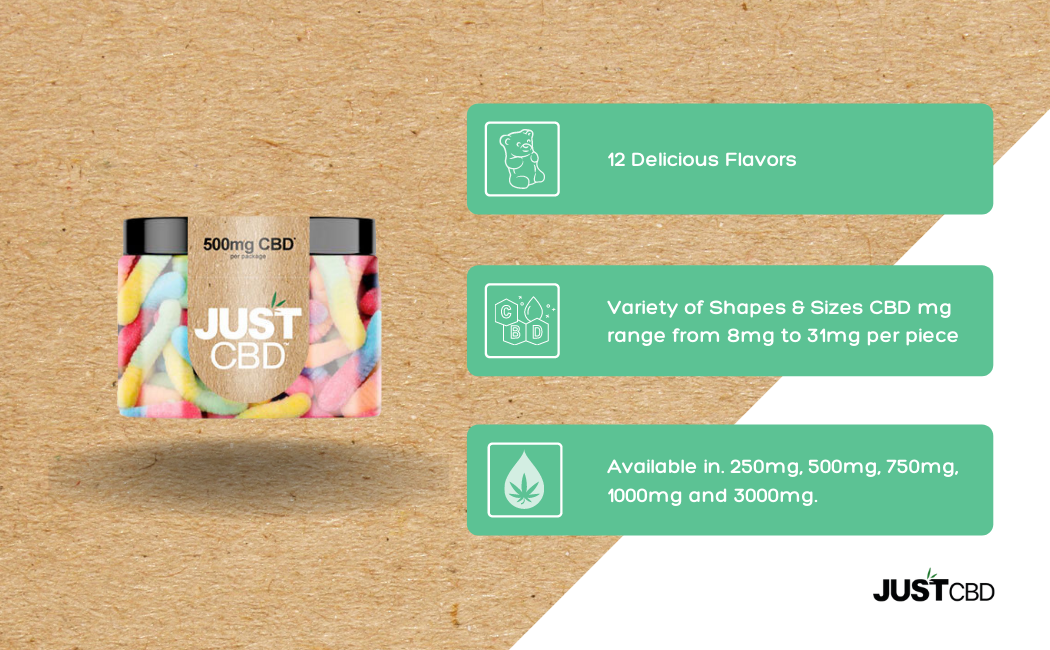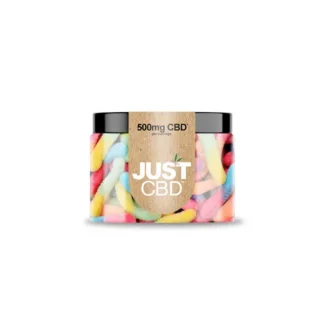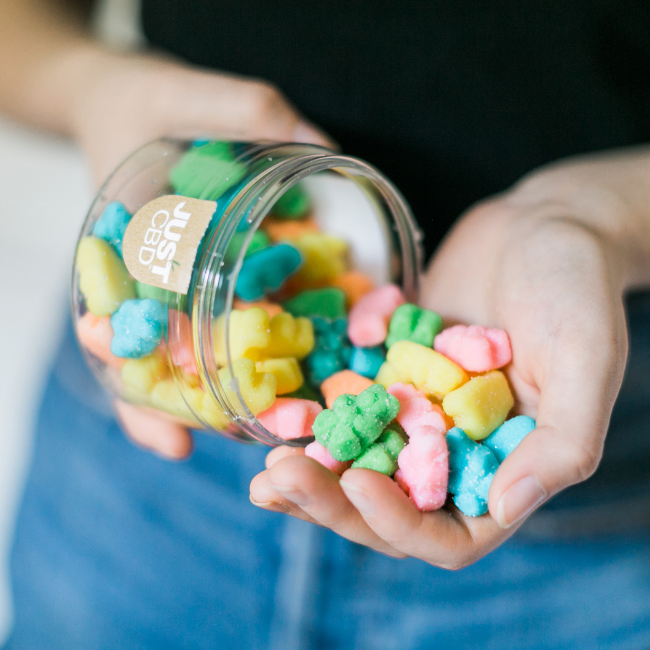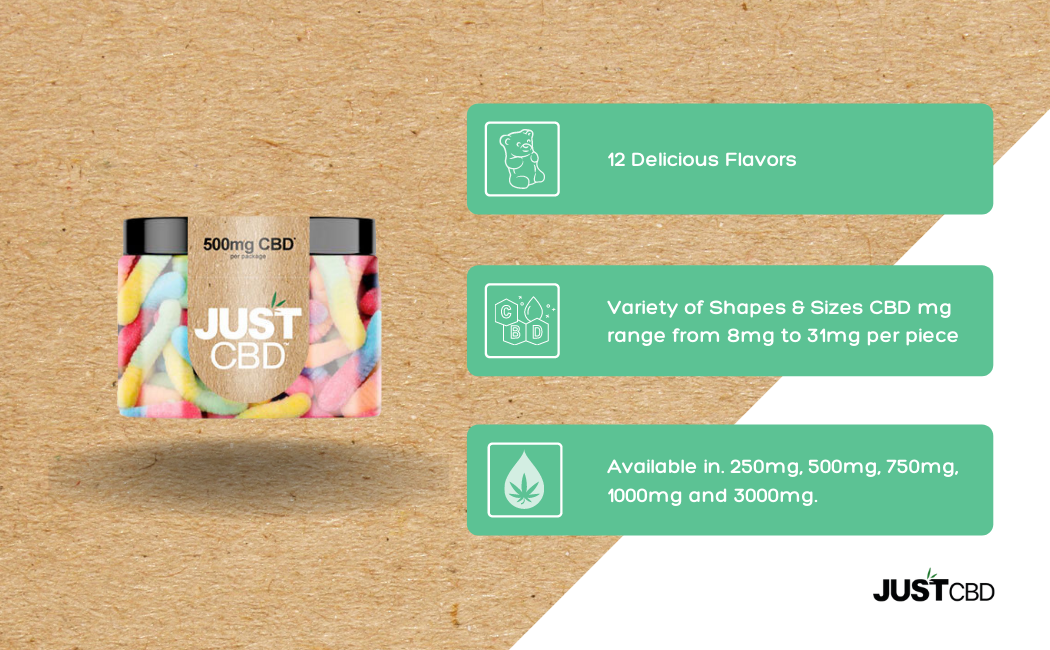 JustCBD Sour Worms CBD Gummies Jar 500mg
$32.5
On Official Website
JustCBD Shipping Terms:
Standard shipping is FREE. USPS Ground within the United States on orders $35 or more or Fedex 2 business day for $5
Category: CBD Edibles
Subcategory: CBD Gummies
Brand: JustCBD
CBD: 16 mg per gummy
THC: 0%
Flavour: Blue Raspberry, Lemon, Orange, Cherry and Green Apple
Quantity: 30 gummies
JustCBD Sour Worms CBD Gummies Jar 500mg Review
CBD Gummies 500mg Jar Sour Worms look like kids' treats, but the appearance is misleading. They are packed with 500 mg of CBD per bottle and 16 mg per serving. These THC-free candies come in different flavors: Blue Raspberry, Lemon, Orange, Cherry, and Green Apple. They are ideal for beginners who are looking for something strong but safe. JustCBD makes no unsupported health claims, which is a good indicator of brand reputation. The company tests its products rigorously, as reflected in positive reviews. Customers love the taste, texture, and potent effect of these gummies on the body and mind.
About JustCBD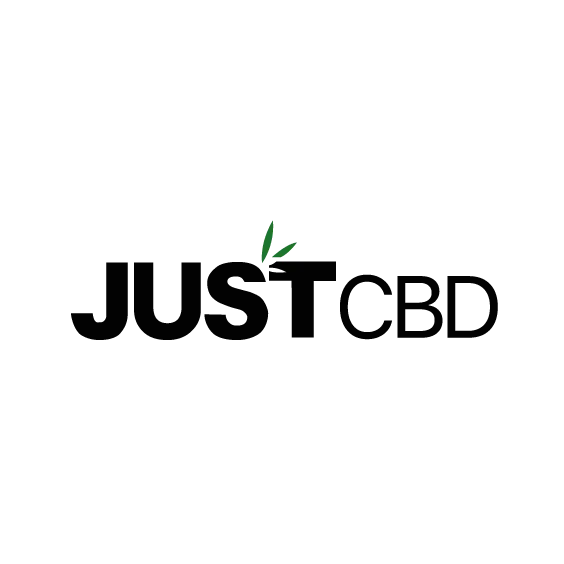 JustCBD is a brand that produces natural CBD-derived products. The company was founded in 2017 and is located in Fort Lauderdale, Florida.. The primary mission behind this brand is to improve people's daily life by making mental and physical stress more manageable and ensuring wellness.
Discover More CBD Products by Category