Five CBD Full Spectrum CBD and THC Gummies Daily Buzz, 40ct
$59.99
On Official Website
Five CBD Shipping Terms:
Free Shipping on U.S. Orders $60+
All orders under $60 will have a $1.99 shipping rate for 7 - 10 Business Days.
Category: CBD Edibles
Subcategory: CBD Gummies
Brand: Five CBD
CBD: 25 mg per gummy
THC: 5 mg per gummy
Flavour: Blue Razz, Redberry, Lemon, Orange
Quantity: 40 gummies
Review of Daily Buzz Full Spectrum CBD and THC Gummies by Five CBD
Bets known and loved cannabinoids CBD and THC are combined Five CBD and come in the Daily Buzz Gummies to deliver the beneficial effect for all users. The bomb of fruity flavors will satisfy your taste receptors, while the potent hemp compounds contained in Full Spectrum Cbd + Thc Gummies will definitely uplift your mood. Each gummy is made of pure bio-components and holds 25 mg of CBD and 5 mg of THC. It comes in a package of 40 pieces and a bursting mixture of Blue Razz, Redberry, Lemon, and Orange flavors.
About Five CBD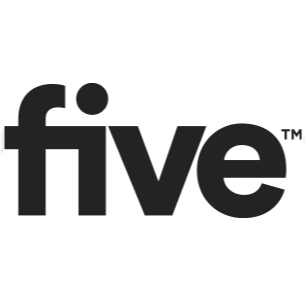 Five CBD is a brand that specializes in full-spectrum cannabidiol. The company was founded in 2020 and is located in Laguna Beach, California.. The brand's name comes from its commitment to all parts of the hemp plant.
Discover More CBD Products by Category