Five CBD Full Spectrum CBD and THC Gummies, Original, 40ct
$55.99
On Official Website
Five CBD Shipping Terms:
Free Shipping on U.S. Orders $60+
All orders under $60 will have a $1.99 shipping rate for 7 - 10 Business Days.
Category: CBD Edibles
Subcategory: CBD Gummies
Brand: Five CBD
CBD: 25 mg per gummy
THC: 2 mg per gummy
Flavour: Blue Razz, Berry, Lemon, Orange
Quantity: 40 gummies
Five CBD Full Spectrum CBD and THC Gummies, Original, 40ct Review
Full Spectrum Cbd + Thc Gummies are juicy bites filled with different flavors. The product includes terpenes to boost the beneficial interactions between CBD and THC. The ratio of CBD to THC in each Daily Buzz gummy is 5 to 1, along with trace amounts of other cannabinoids and terpenes. A robust combination of CBD and THC is may work best for those who are dealing with anxiety, discomfort, arthritis, and inflammation. Five CBD also reports that their product can improve sleep quality. It is an organic and vegan product that does not contain pesticides.
About Five CBD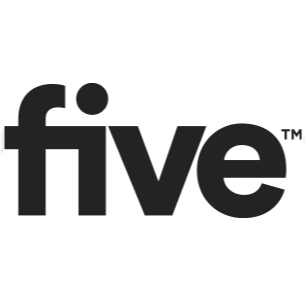 Five CBD is a brand that specializes in full-spectrum cannabidiol. The company was founded in 2020 and is located in Laguna Beach, California.. The brand's name comes from its commitment to all parts of the hemp plant.