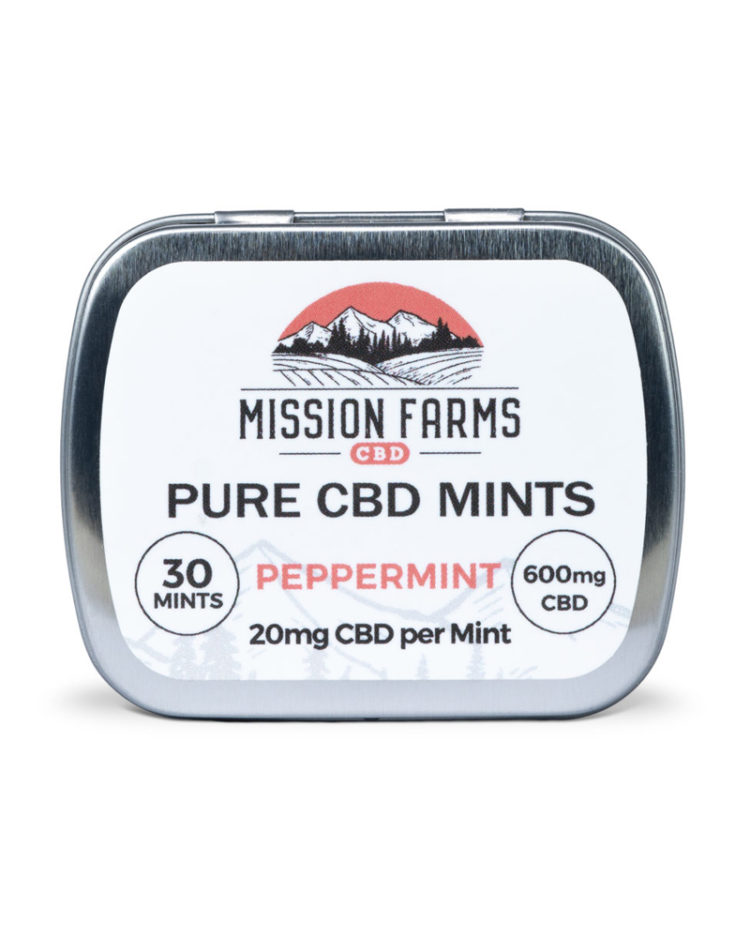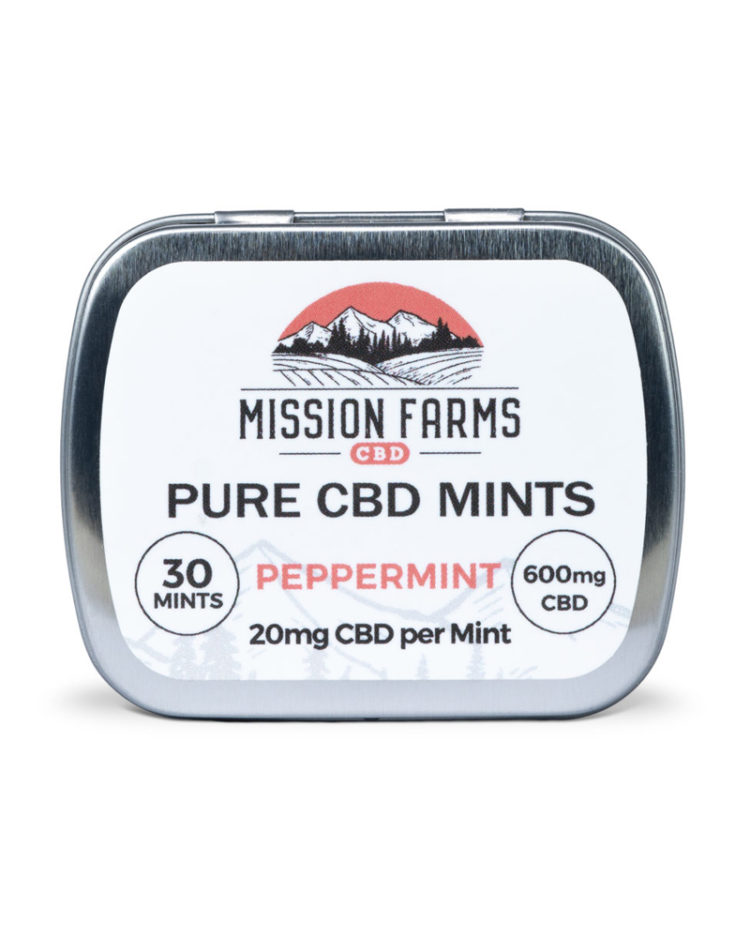 Mission Farms Pure CBD Peppermint Mints
$39
On Official Website
Category: CBD Edibles
Subcategory: CBD Candies
Brand: Mission Farms CBD
CBD: 20 mg per candy
THC: 0%
Flavour: Peppermint
Quantity: 30 candies
Mission Farms Pure CBD Peppermint Mints Review
Mission Farms offers a quick solution to boost your mood in a stressful situation with a tin of CBD-infused candies. Pure CBD Peppermint Mints contain 20 mg of pure CBD isolate per mint and organic peppermint flavoring. The manufacturer has perfected their flavor so that you won't taste any earthy aftertaste typical for hemp. The candies come in a convenient metal tin, holding 30 refreshing sweets. You can carry it in a purse, a bag, or a pocket with no fear of breaking or leaking something. You can consume the candies discreetly on the go to promote your emotional, physical, and mental well-being.
About Mission Farms CBD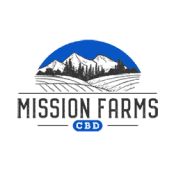 Mission Farms CBD is a CBD brand founded in 2018. The company is located in Bend, Oregon.. The primary mission of the brand is to help people feel good again and improve their quality of life.
Discover More CBD Products by Category