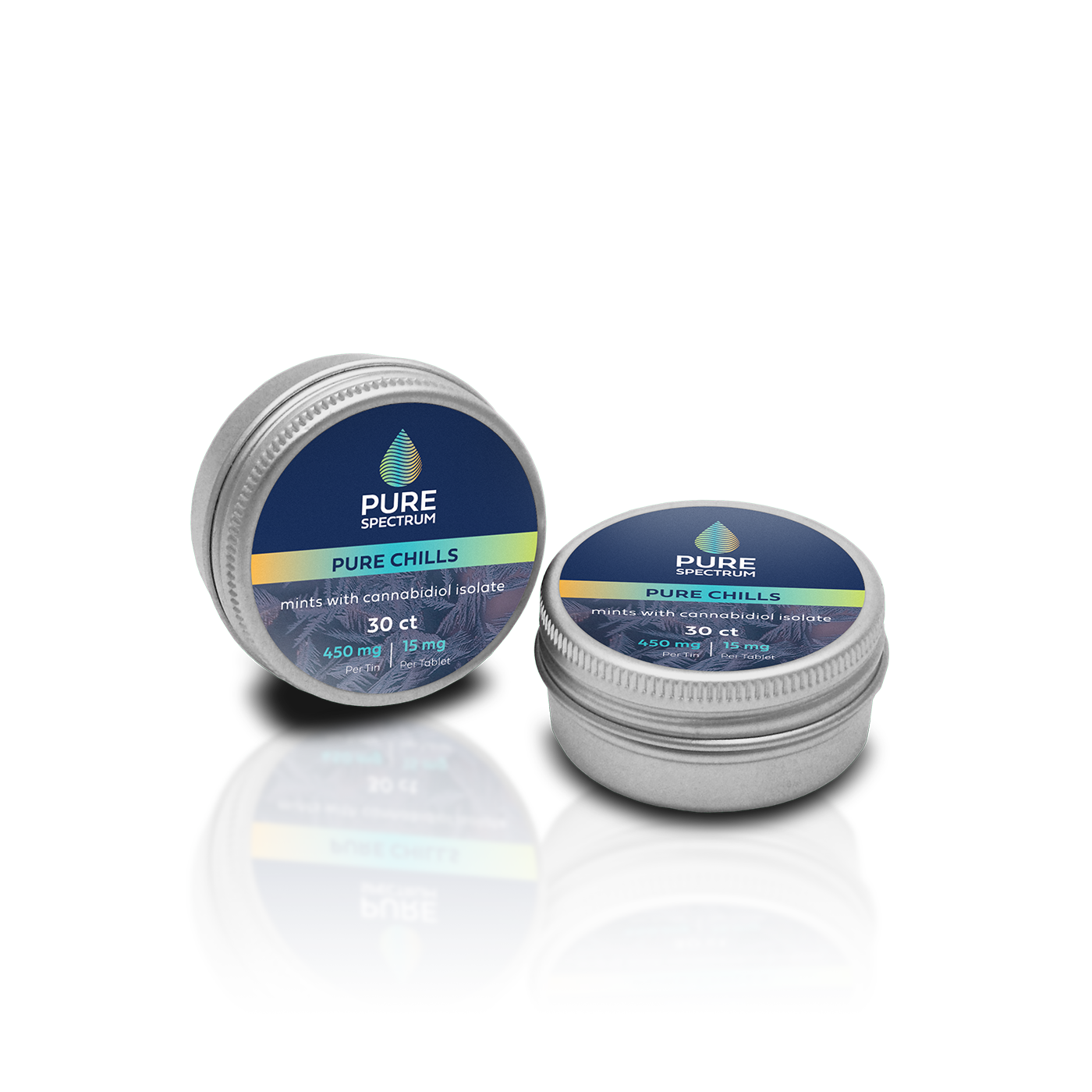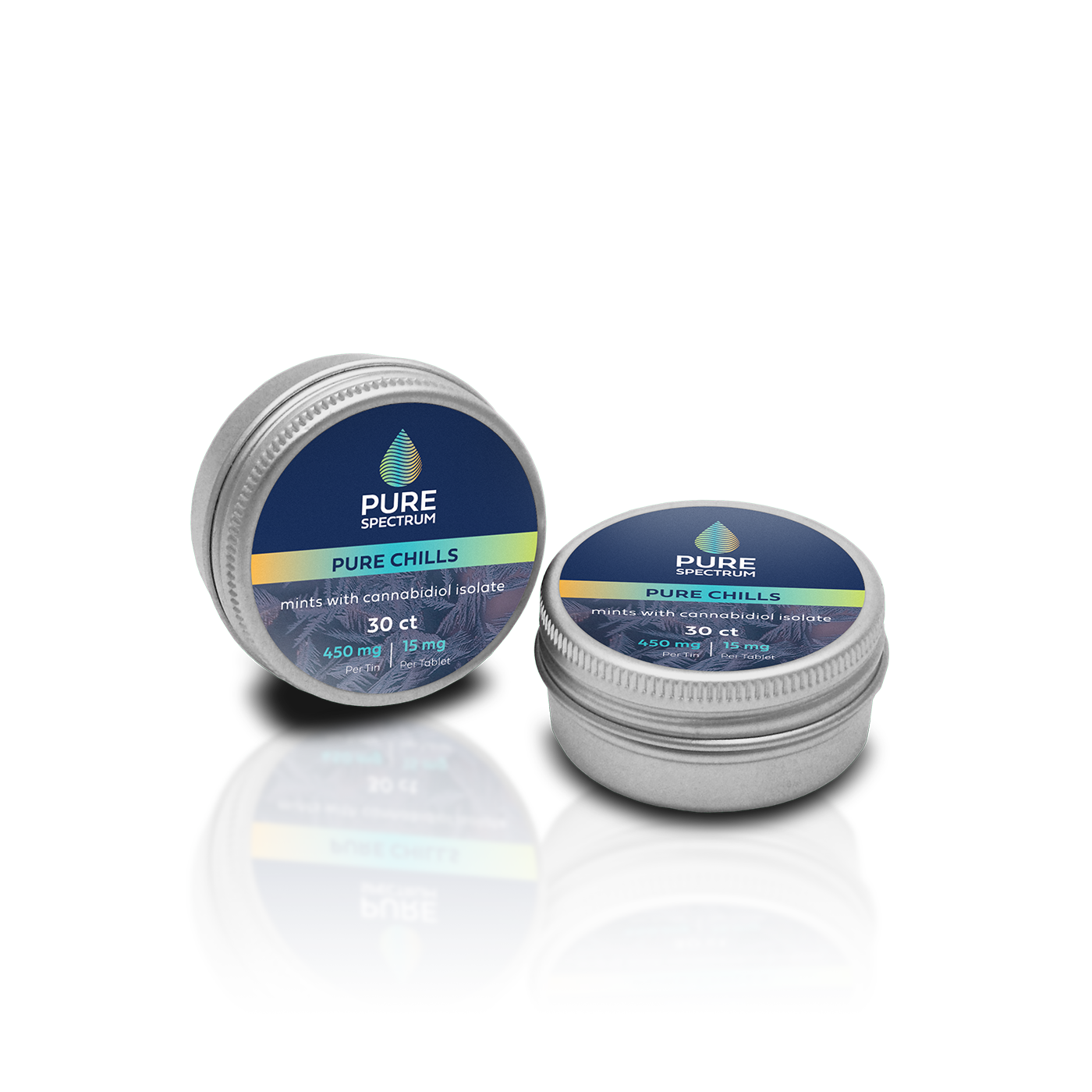 Pure Chill CBD Mints
by

Pure Spectrum
$14.99
Buy Now
On Official Website
Pure Spectrum Shipping Terms:
FREE SHIPPING ON ALL DOMESTIC ORDERS OVER $100. Delivery can take 7-10 business days, though most packages arrive quicker than this!
Category: CBD Edibles
Subcategory: CBD Candies
CBD: 15 mg per candy
THC: 0%
Flavour: Mint
Quantity: 30 candies
With Pure Chill CBD Mints, you can enjoy the benefits provided by cannabidiol and restore fresh breath. In this product, Pure Spectrum uses pure CBD isolate that will help you keep calm, cool, and self-collected. There are 30 candies in the tin, with 15 mg of CBD each. So, the whole tin comes with a potency of 450 mg. The mints are easy to use, discreet, and fast-acting because the active substance is dissolved in the mouth and not in the stomach. They are made with natural ingredients, including flavorings and colorings. The sweets are vegan, gluten-free, non-GMO, and non-toxic.
About Pure Spectrum Brand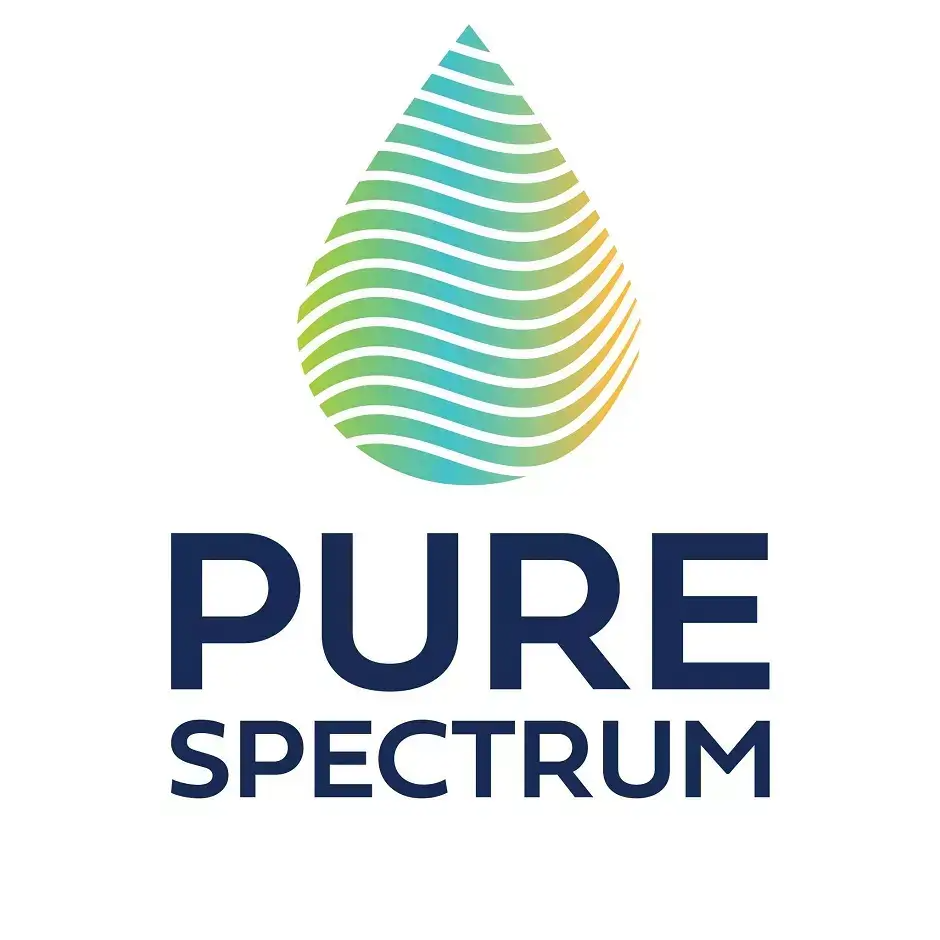 Evergreen, Colorado, gives this company an edge for growing pure marijuana that it then processes using the latest technology. This company's plants are grown organically with soil nutrients and rainwater, so the final product is safe for recreational and medical use.. Some of their ambassadors include athletes who are usually tested regularly, a factor that shows the purity of their CBD products.