Five CBD Rosin Gummies, Nighttime, 60ct
$99.99
On Official Website
Five CBD Shipping Terms:
Free Shipping on U.S. Orders $60+
All orders under $60 will have a $1.99 shipping rate for 7 - 10 Business Days.
Category: CBD Edibles
Subcategory: CBD Gummies
Brand: Five CBD
CBD: 15 mg per gummy
THC: 0.045 mg per gummy
Flavour: Citrus
Quantity: 60 gummies
Five CBD Rosin Gummies, Nighttime, 60ct Review
Use the power of nature to address your sleep problems with these great-tasting CBD Rosin Gummies, Nighttime, 60ct, created by Five. These sweets are not typical CBD edibles because they contain a mix of CBD, THC, and hemp-derived rosin. Together, these cannabis ingredients have a lasting, powerful effect on your well-being and promote blissful sleep. You can relax quickly and leave your worries behind after enjoying these Citrus-flavored gummies by Five. Start by taking one gummy before bed and adjust the dosage if needed. CBD Rosin Gummies, Nighttime, 60ct, are made as a healthy supplement to your diet, so they are vegan, all-natural, and rigorously tested by an independent lab.
About Five CBD Brand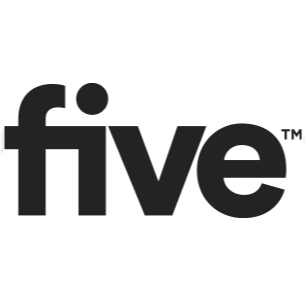 Five CBD is a brand that specializes in full-spectrum cannabidiol. The company was founded in 2020 and is located in Laguna Beach, California.. The brand's name comes from its commitment to all parts of the hemp plant.