Social CBD Blackberry Mint Sleep CBD Gummies 10 Count
$9.99
On Official Website
Social CBD Shipping Terms:
FREE SHIPPING ON ORDERS OVER $49! Orders are shipped USPS First Class Mail and are generally delivered 3-4 days after the shipment date.
Better Sleep, Gluten Free
Category: CBD Edibles
Subcategory: CBD Gummies
Brand: Social CBD
CBD: 25 mg per gummy
THC: 0%
Flavour: Blackberry Mint
Quantity: 10 gummies
Social CBD Blackberry Mint Sleep CBD Gummies 10 Count Review
Support your night's rest with Social CBD Blackberry Mint Sleep CBD Gummies 10 Count, specially formulated by Social CBD using active components proven to restore natural sleep cycles. These sweet treats are vegan-friendly and have a yummy blackberry flavor with fresh mint notes; however, you may detect slight earthy hints due to a high amount of plant-based compounds. Each serving in Social CBD Blackberry Mint Sleep CBD Gummies 10 Count contains 25 mg of broad-spectrum CBD, 200 mg of lemon balm, and 75 mg of valerian root extract. This successful blend of ingredients allows you to sleep tight without grogginess in the morning. Chew 2 CBD edibles a day as suggested by Social CBD. To check product purity, you can learn the lab report available online.
About Social CBD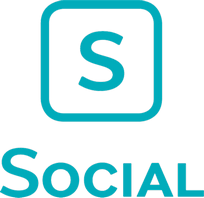 About Social CBDSocial CBD is an Oregon-based brand that offers daily hemp plant-based solutions for health and wellness. The brand's motto speaks for itself - "Stress Less, Naturally," - Social CBD finds its core mission in helping people reduce stress and improve well-being in a safe and natural way.. Social CBD offers a wide range of products, including drops, topicals, gummies, gel capsules, and body care items.
Discover More CBD Products by Category