Bubba Kush CBD Flower by Absolute Nature CBD
88%
of buyers find this product good for

Pain Relief
Category: CBD Hemp Flower
Brand: Absolute Nature CBD
CBD: 2.9 mg
THC: 0%
Cbda: 130.2 mg
Strain: Bubba Kush
Weight: 3.5 g
Flavour: Sweet, Woody, Piney, Fresh Minty
Potential effects: Promote relaxation and relieve pain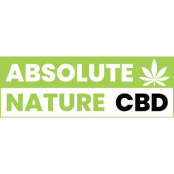 Absolute Nature CBD
Official Brand Website
Secure shopping
Absolute Nature CBD Bubba Kush CBD Hemp Flower Buds Review
Bubba Kush CBD Hemp Flower Buds are bred by Absolute Nature CBD as a THC-free strain that holds an impressive amount of CBD – 588 mg. The major terpenes found in this hybrid are myrcene, carene, ocimene, limonene, humulene, and caryophyllene. They affect the aroma profile and deliver a myriad of diverse scents. When Bubba Kush CBD Hemp Flower Buds are broken apart, they strike smokers with piney, earthy, woody, and minty odors with a sweet follow-up and a spicy touch. The effects you can expect from this hemp are calmness, relaxation, relief, and mellow feelings that will bring you to sleep. The quality and purity of these CBD Flowers are paramount for Absolute Nature CBD, so you can check its webpage to learn about all testing procedures and find lab results for this 3.5-gram pack.
About Absolute Nature CBD
Absolute Nature CBD ReviewFounded in 2019, Absolute Nature CBD has firmly established its holistic health and wellness reputation. Headquartered in Dallas, Texas, the brand has always prioritized the transparency and authenticity of its products.. From seed to sale, Absolute Nature CBD ensures the premium quality of its offerings.