Absolute Nature CBD Hawaiian Haze CBD Flower
92%
of buyers find this product good for

Pain Relief
Category: CBD Hemp Flower
Brand: Absolute Nature CBD
CBD: 168.3 mg
THC: 0%
Strain: Hawaiian Haze
Weight: 3.5 g
Flavour: Sweet, Earthy, Piney, Cinnamon, Fresh, Tropical Fruits
Potential effects: Promotes pain relief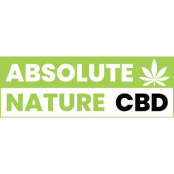 Absolute Nature CBD
Official Brand Website
Secure shopping
Review of Absolute Nature CBD Hawaiian Haze CBD Hemp Flower Buds
As the name suggests, Hawaiian Haze CBD Hemp Flower Buds from Absolute Nature CBD have a delicious aroma profile, which is a mix of sweet, piney, cinnamon, and tropical notes with fresh earthy undertones. Myrcene, caryophyllene, pinene, and limonene are the prominent terpenes that deliver these smells. This hybrid strain contains 588 mg of CBD, 18 mg of CBG, and 32 mg of THC. Its genetic lineage traces back to DC Haze and Early Resin Berry. CBD Flowers work immediately after consumption providing instant relief and making users calm, relaxed, and mellow. They are popular for nighttime use as a sleeping aid. Hawaiian Haze CBD Hemp Flower Buds come prepacked in 3.5 grams. To ensure that the product is pure, find the lab test published by Absolute Nature CBD on its website.
About Absolute Nature CBD
Absolute Nature CBD ReviewFounded in 2019, Absolute Nature CBD has firmly established its holistic health and wellness reputation. Headquartered in Dallas, Texas, the brand has always prioritized the transparency and authenticity of its products.. From seed to sale, Absolute Nature CBD ensures the premium quality of its offerings.